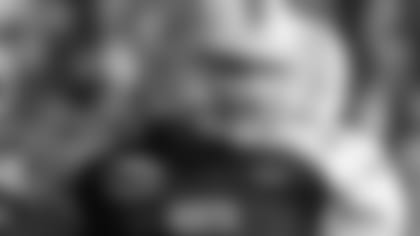 ](http://www.jaguars.com/media-gallery/photo-gallery/Brandon-Linder/e2f50369-4ff7-4580-beab-4f85615cdbd2)

JACKSONVILLE – The Jaguars late on Friday addressed one more need.
Trading up into the third round, the Jaguars used the No. 93 overall selection of the 2014 NFL Draft to select University of Miami offensive guard Brandon Linder.
The Jaguars traded fourth- and sixth-round selections of this year's draft to the New England Patriots for the ninety-third selection, the 105th and 179th selections overall.
The Jaguars earlier in the night selected two wide receivers, using the No. 39 overall selection – the seventh selection of the second round – to select Southern California wide receiver Marquise Lee. They entered the night with that selection.
They then selected wide receiver Allen Robinson of Penn State with the 61st selection of the second round, trading their third-round selection – the No. 70 selection overall – and a fifth-round selection (No. 150) to the San Francisco 49ers for the No. 61 selection.
That was the second of three fifth-round selections the team had entering the draft.
The Jaguars selected Central Florida quarterback Blake Bortles with the No. 3 overall selection in the draft on Thursday night.
They enter Saturday with five selections remaining – one in the fourth round (No. 114 overall), two in the fifth (Nos. 144 and 159), one in the sixth (No. 205) and on in the seventh (No. 222).