Recess!  It's usually the popular response from kids to the age-old question, "What's your favorite subject?"  But what happens when your classroom becomes virtual due to a global pandemic?  Or your favorite after-school activity gets canceled because you aren't allowed to gather together?
The Jaguars Foundation knows the importance of physical activity in maintaining overall health.  The NFL's Play60 platform, implemented in schools all around Jacksonville, encourages kids to get at least 60 minutes of exercise every day.  With that in mind, the Foundation, in partnership with Academy Sports and Outdoors, has donated more than 650 pieces of athletic equipment to nonprofit organizations around the First Coast to distribute to households to encourage kids to stay active at home.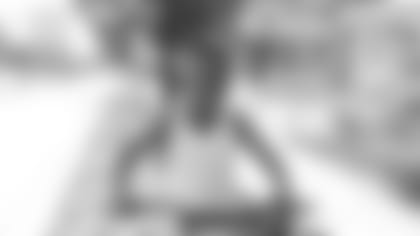 The donated equipment includes something for kids of all ages and interests, including footballs, soccer balls, baseball gloves, pull-up bars, cones, jump ropes, horseshoes, push-up bars, volleyballs, frisbees and more.
The Boys & Girls Club of Northeast Florida, which has always provided a fun and save environment for neighborhood kids to gather, has been forced to adjust many of its afterschool programs to a virtual setting. The new features include a homework assistance hotline, virtual programming curriculum, wellness calls to parents and grab-and-go food distribution.
"The donation was a blessing,"said its president and CEO Paul Martinez."We were able to distribute the toys and games during our food drives. Seeing the faces on these children as they were given toys and games was priceless. Our kids are tired of being home all day and welcome something new to do. We are grateful for this opportunity."
Other organizations receiving donations for distribution to local kids include Heart for Children, Sanctuary on 8th Street, Boys & Girls Clubs of Nassau County, First Coast YMCA and Three Grains of Rice Missions.