It's been said that a picture is worth a thousand words.
Whether it's a picture of a rookie making his first touchdown or an emotion-filled shot of a Jaguars fan at TIAA Bank Field, photographs tell stories.
Each week during the regular season, we will show you team photographer Rick Wilson's favorite photo from game day. Below you'll find the winning shot from Week 6 vs. Detroit at the Bank.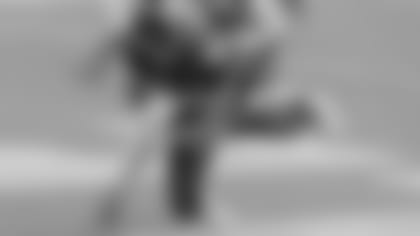 Camera: Nikon D750
Lens: Nikor 200mm f2.8** Exposure: 1/2000 sec at f/5.0, ISO 800
With 11:41 to play in the 3rd quarter, TE Tyler Eifert hauls in a contested touchdown pass from Mike Glennon with the Cleveland Browns S Carl Joseph wrapped all over him. The touchdown pass gave the Jaguars a 19-17 lead over the Browns.