Channel 4is to become the new UK terrestrial television home of the NFL and Super Bowl as part of a two-year agreement with the NFL.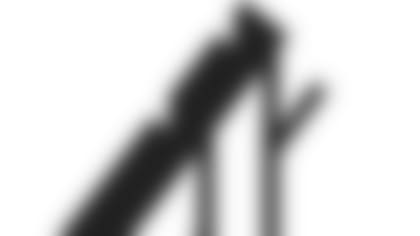 In a deal that sees the station become the NFL's exclusive free-to-air TV partner in the UK, Channel 4 will also feature live coverage of the NFL's annual games at Wembley Stadium – beginning with the two games scheduled in 2013 – and a weekly highlights show.
Super Bowl live: America's biggest sporting event returns to the channel that first brought it live to a UK audience from 1983-1998. Super Bowl XLVIII will be played in New York/New Jersey's MetLife Stadium on Sunday February 2.
International Series games live: The NFL will stage two games at Wembley in 2013: Pittsburgh Steelers at Minnesota Vikings (September 29) and San Francisco 49ers at Jacksonville Jaguars (October 27).
Sunday Night Football live: The NFL's biggest game of the week, which has been aired on Channel 4 over the past three seasons, kicking off at 1:30 a.m. The new season begins on Sunday September 8.
Weekly highlights show: The best of the action from each week of the NFL season will be presented in 'The American Football Show', airing at 9:00 a.m. on Saturdays and repeated on Sunday mornings.
Hard Knocks: The award-winning fly-on-the-wall documentary about life at an NFL training camp comes to UK television for the first time. This year featuring the Cincinnati Bengals, Hard Knocks will air on Channel 4 on five consecutive Sundays at 7:00 a.m., beginning on September 8, and will be aired on five consecutive nights on More 4 beginning on September 15.
Channel 4 was the first UK station to feature regular NFL coverage when it began its 'American Football' programme after its launch in November 1982. The station's coverage evolved into a mix of live games, highlights and magazines shows and continued until January 1998. The sport returned to Channel 4 in 2010, with weekly live broadcast of the league's Sunday Night Football match-up.
Jamie Aitchison, Channel 4 sports editor, said: "The NFL has always had a connection with the Channel 4 audience and it's fantastic that after the return of Sunday Night Football we now can tell the story of the whole season right up to its spectacular conclusion. The Super Bowl is an iconic event and alongside the live Wembley games we can showcase the sport in all its glory. We are proud to be the NFL's sole terrestrial partner. "
Alistair Kirkwood, managing director of NFL UK, said: "We are thrilled to be announcing a new partnership with Channel 4 and very pleased with the commitment to the sport the station is demonstrating through its extensive line-up of NFL programming across a range of time slots. NFL popularity is at an all-time high in the UK as we continue to grow more fans and this new deal will help introduce even more people to our incredibly dynamic sport.
"Alongside our long-standing relationship with Sky Sports, who have been partners for more than two decades and will be airing approximately 70 live games again this year, we feel we have the ideal television package for the UK."
Channel 4's season of NFL coverage will kick off on the night of Sunday September 8 with a traditional NFC East division rivalry as the Dallas Cowboys host the New York Giants. The London-bound 49ers, Super Bowl runners-up last season, feature in Week 2 against the Seattle Seahawks. The first Saturday highlights show is scheduled for 9:00 a.m. on September 14.  Channel 4's NFL programming will also be available on catch-up and 4oD.
Details of UK broadcasts of Monday Night Football and radio coverage of the upcoming season will be announced next week.