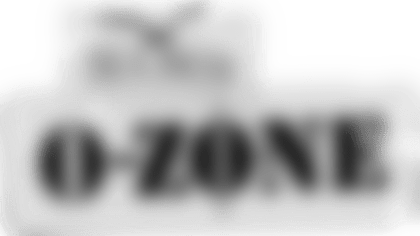 ](http://www.seabestseafood.com)

Wes from Jacksonville:
We all know how poor our defense has played over the last couple years, but I feel like some fans are pointing the finger at the wrong players. Have you seen this article on NFL cornerbacks? http://www.profootballfocus.com/blog/2011/05 /20/cornerbacks-cover-snaps-count/ . It shows that we have one of the five-least-thrown-at corners in the league in Mathis. He also had the fifth fewest receptions allowed through the season. Where he dropped off the charts is in the "receptions" to "thrown at" chart. At the end of the day, I feel comfortable knowing quarterbacks fear one of our corners. Do you feel like he is one of the top corners in the NFL (top 10-15)?
John: I don't know quite where I'd rank Mathis. I do feel he's a legitimate starter and the team feels he and Derek Cox were hurt by poor safety play last season. I also know the Jaguars feel he improved through the latter half of last season and that they don't feel like he is a liability. There is certainly a disconnect between how fans feel about him and how the team feels. He's not necessarily a dominant tackler, but he's a veteran corner you can trust with the position and that's a positive.
Kamal from Novi, MI:
How could someone in this column be wrong about a fact so easily googleable in 5 seconds. Shame on you, Justin from Jacksonville. And shame on you, John, for actually answering the question and claiming you have insight and knowledge with your answer!
John: Not sure I was claiming insight. Just trying to set the record straight. Then again, I probably should be ashamed for responding to this, too. Maybe I'm caught in a never-ending cycle of shame. Wouldn't be the first time.
Ray3 from Jacksonville:
If you look at stats (which, of course, are not everything), Tyson Alualu arguably had as good a rookie year for a defensive tackle as anyone in, at least, the last five-or-six years...except for Suh. Along with the stats, there were times when he looked really, really good. I'm thinking that you could say his performance last year was underrated by many. Have you heard anything about what other teams think of his performance?
John: Mainly what has been written here the last several months – that he had a solid rookie season and didn't seem overwhelmed. He was a Top 10 selection and although many outside the NFL were surprised by the selection, many within the league liked him on draft day. There wasn't a lot of surprise by Alualu's rookie performance. The overall impression seems to be he was a very good player who had a good rookie season and has a chance to develop into a big-time player. That's about all you can ask of a rookie.
Vince from Tampa, FL:
I'm so tired of everyone writing on here and other websites about the national media perception of the Jaguars. Yes, they exaggerate that Jacksonville doesn't support the Jaguars even though we have better attendance than about half the league minus that 2009 season, but that is just lazy journalism. The reality is until this team becomes a division contender (last title 1999 AFC Central) and stop punching themselves in their own head late every season we will always have a negative perception. All Jaguar fans can do is buy tickets and hopefully the rest will work itself out. As the old sports cliché goes, "we are close."
John: You have been heard.
Trace from Jacksonville:
Your remark Friday about the NFL not being an add-a-big-name-and-win league is so true. A great example is the Minnesota Vikings last year. On paper, with their star talent and big names, they should have steamrolled the competition. As it was, they were horrible.
John: Fantasy football doesn't work in the NFL. The good teams know this, build through the draft and add free agents where necessary. The bad teams don't realize this and spend wildly in the off-season without ever gaining real traction and developing a sustainable roster.
Rosemary from Fleming Island, FL :
I know the teams can't talk to players during the lockout, but are the teams talking to each other? So, when it ends then all of a sudden there will be all these trades that have already been discussed between the teams? Can't wait for this mess to be over so we can get back to our Jaguar football.
John: Teams aren't supposed to be talking trades during the lockout. To think that no teams are bending this rule is probably being naïve, but I don't know that you'll a flood of trades pouring in the day after an agreement is reached.
Stephen from Jacksonville:
"The Decision" could never happen in the NFL because a team simply adding one or two of the best players to a football team cannot completely turn that franchise around. Ask the Redskins. You'd have to have 25 or 30 or more of the most elite players in the game, at various positions, all free agents and all willing to take even more massive paycuts than the "paycuts" LeBron, Wade and Bosh took to play together. Then they'd all have to sacrifice to become a true "team" to make the ultimate team game work. It's just not possible.
John: Agreed. While the Heat didn't win the NBA Finals, they obviously turned the franchise around with high-profile free agents. There have been high-profile NFL free agents, but as often as not, the signings are followed by disappointing results. Not that that keeps NFL teams from making those decisions.
Michael from Silver Spring, MD:
Tom Coughlin was a big fan of "addition by subtraction" - acquiring players from division rivals. Would any of the available free agents from the Colts, Titans or Texans at the S or LB position be a good fit for the Jags?
John: Clint Session of the Colts is a linebacker who makes sense, although the Colts are so accustomed to losing free agent linebackers that I'm not sure how much of an impact that subtracting would have for Indianapolis.
Jeremy from Columbia, SC:
I agree with your opinion that rookie DT's are hard to gauge and a good sign is just not to get manhandled. Players like Suh are the exception, not the rule. Tyson has shown he can not only hold his own, but is always attacking the line instead of being content to hold up the middle and let the DE's/LB's penetrate from the outside.
John: Holding their own is a good sign for most rookies, actually. Outside of the running back position, big-time productivity is very difficult for a first-year player. It happens, but it is not uncommon at all for a first-year player who can hold his own to develop into a solid core player.
Paul from Jacksonville:
Locker, Newton and Dalton? Three rookie QBs in the first five games? Oh yeah. Sign the deal and play ball!
John: Don't assume victories. This is still the NFL and a big-time team effort can be the difference no matter the experience level of the quarterback. That said, the Jaguars on paper obviously should be able to take advantage of the situation for a solid start.
Amanda from Tallahassee, FL:
Given your first hand knowledge of my question I would love to hear what you have to say. What did the Colts' fans think of the Jags? Were we the "little brother" that got some respect? Or did they just not care because they always won the division? Or did they hate us as much as we hate the Colts? Hopefully, we will hear some good news on the lockout this week!!!
John: Colts fans typically thought of the Jaguars about as you'd expect – as a team to worry about because they were in the division, but not as a major off-season obsession. The obsessing among Indianapolis fans was typically reserved for improving the defense and for message-board fighting with the Patriots. That wasn't disrespect for the Jaguars. Fans are just always going to be more concerned with teams their team hasn't beaten in a while. Inside the organization, the Colts' level of concern over the Jaguars has gone up drastically in the last season or two. There's a feeling within the walls in Indianapolis that Gene Smith is building the Jaguars the right way.
Alan from Jacksonville:
The lockout negotiations are like that college final we all knew about the first day of class, but didn't hit the library until the Friday before it was due on Monday and then spent all weekend complaining about how stupid we are and we'll never do this again and... but we got it done and turned in and nobody lost a scholarship. Some things don't change with age or money. Most of us are still just lazy until we need to pull that all nighter.
John: There's truth in that, but I still can't help feeling neither side wants to go back to their people having given something up – not until the last possible minute. We're getting close to that last minutes, and therefore it's not surprising you're hearing noise about this thing getting solved. The timing is right. Now, let's get it done.