Jacksonville Jaguars Head Coach Doug Marrone probably knows London better than any other coach in the NFL – in fact the Jaguars' new head coach thinks he's played at Wembley more times than anyone in the NFL.
Coach Marrone was just 24 years old when he first played in London as an offensive linesman for the Miami Dolphins against the San Francisco 49ers in an exhibition game. And he caught the UK bug - returning across the pond just three years later to join the London Monarchs as a player in the World League.
And despite swapping the sun and sand of Miami for the rain and paved streets of London, Coach Marrone spoke with JaguarsUK about how he fell in love with the city and even shed fact – more American football games at Wembley than probably anyone else
"The first year I lived out in Bushey and I'm going to give a little pub a shout-out, my favourite pub, The Red Lion in Bushey. We played darts almost every night. For an American I can throw some darts!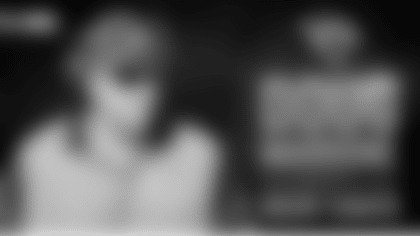 "Going into London, I love the city. Even though I'm from New York, and when you're from New York and people say 'What's your favourite city?' you're supposed to say 'New York'. I mean this – my favourite city is London.
"I'm excited to go to Wembley as head coach. I have good friends out there – the head medical doctor at Wembley Stadium is a very close friend of mine. I want to give him props for sneaking me in via ambulance to The Freddie Mercury Tribute Concert which is probably the greatest concert I've ever been to. I love the people in London. I'm from New York City but I say London's my favourite city – outside of Jacksonville right now!"
Things have certainly come a long way since the days of the World League, with four regular season NFL games coming to the UK and the Jaguars leading the way with their commitment to one home game a season at Wembley.
And Coach Marrone admits the success of the league and of the Jaguars in growing interest around the team and with that their Union Jax fan base is no surprise to him.
"I don't want to say I saw that coming because I just don't think of it that way," he added. "When I was in London, to see the fan base we had with the Monarchs to see the people of London embrace our team. I remember our World Bowl, how excited everyone was, the after party we had, hanging out with the Moody Blues.
"It doesn't surprise me. The people in the UK, and I met a bunch of rugby players – Ellery Hanley was there, Frank Bruno – they are very competitive, they like sport and winners. Anyone that's going to watch something that's competitive, the people of the UK truly understand that. To see where it's going doesn't surprise me at all."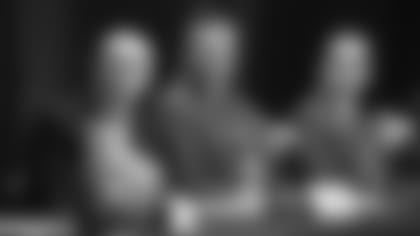 some light on a few stories and perhaps even a hidden talent.
"I can't tell you how excited I am," he said during an interview with the UK media following his appointment as head coach. "I might have played – and I don't know this for a