JACKSONVILLE – Each week during the 2021 season, Jaguars experts – Rick Ballou, Tony Boselli, Frank Frangie, Jeff Lageman, Brent Martineau, John Oehser, Brian Sexton, J.P. Shadrick and Ashlyn Sullivan – will analyze the following day's Jaguars matchup.
The Atlanta Falcons at TIAA Bank Field in Jacksonville.
Brian Sexton, jaguars.com senior correspondent
The Jaguars will win if: They're plus-two on Sunday. The Jaguars had only seven possessions last Sunday – and with an offense that is not fully functional, that isn't enough. They need more like 12 if they're going to win and that means the defense needs to take the ball away. The Houston Texans pulled off the upset of the season last week in Nashville over the Tennessee Titans thanks to five takeaways. That's how the Jaguars are going to win over the last seven games.
The Falcons will win if: Quarterback Matt Ryan can get tight end Kyle Pitts and all-everything threat Cordarrelle Patterson going. Those guys are super-talented, both are tall, and each has a huge frame that's tough to defend. The Jags are beat up in the secondary, so they must get those guys under control or it's going to be a long day.
As Sexton sees it: This one is going to be tough. The Falcons were shut out at home last Thursday by the New England Patriots and have plenty of incentive to play better, just like the Jaguars. They should be very motivated, just like the home team. I think the Jaguars' defense will rebound and play well, but can the offense find the end zone? I don't know.
John Oehser, jaguars.com senior writer
The Jaguars will win if: They find one big play offensively and create one takeaway defensively. This team has struggled mightily in both areas this season, with a 66-yard run by wide receiver Jamal Agnew against Indianapolis two weeks ago the Jaguars' lone offensive play more than 30 yards in the last five games. They have five takeaways defensively, fewest in the NFL.
The Falcons will win if: They protect Ryan. Reports of the 14-year veteran's demise have been exaggerated. Ryan is still capable – and when he has been successful this season, the Falcons have been successful. The Jaguars have rushed the passer consistently in recent weeks and must continue to do so Sunday.
As Oehser sees it: It's difficult to win in the NFL when you can't score in the 20s and the Jaguars haven't been in the 20s since before the bye – five games ago. Until they can do that, it's tough to pick them to win.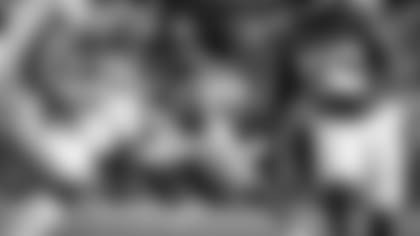 Brent Martineau, Action Sports Jax Sports Director
The Jaguars will win if: They score 24 points. That would be a season high, by the way. It has been bad on offense for the Jaguars, over the last four games especially, and they must figure it out. Sure, they have injuries … but it's time to figure it out. In the NFL, 24 points should be a weekly thing – not a season mountaintop. If the Jags get to 24, they will beat a mediocre – at best – Atlanta team.
The Falcons will win if: They control the Jaguars' running game. Right now, the Jaguars can't function without running back James Robinson getting going. He's not 100 percent – or close to it. If the Falcons can get the Jags into third and long, it will be another frustrating Sunday for the offense.
As Martineau sees it: I don't know. Both teams are coming off disgustingly bad performances the last time out. The only glimmer of hope for the Jaguars is they have bounced back nicely after performances like this already in the season. I feel like the offense will get going at some point, so let's roll the dice that Sunday is the day. The Jaguars will win, 27-17.
J.P. Shadrick, jaguars.com senior reporter
The Jaguars will win if: They can figure some kind of creativity on offense and score two offensive touchdowns. This has been the storyline of the week, and dare I say I'm excited to see what this actually means in-game after Head Coach Urban Meyer's comments this week about having an offensive audit. Is it trick plays, different route concepts, pre-snap motion, run-pass option?
The Falcons will win if: They score two touchdowns on offense and get Pitts going. Also, if edge rusher Dante Fowler Jr. gets a sack or two, then it could be a long day.
As Shadrick sees it: Neither team can score lately, and in fact both teams have scored only 43 points each in their last four games. What team has a defensive or special teams big play to break the balance? Lots of questions for both these teams, but not many answers right now.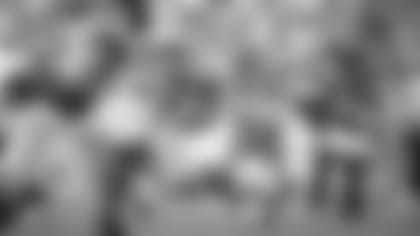 Frank Frangie, Radio Voice of the Jaguars
The Jaguars will win if: They run and really stick to the run. The Falcons are not great at the line of scrimmage. If the Jaguars' offensive line can control play there, it will take some pressure off rookie quarterback Trevor Lawrence and a beat-up receiving corps. Blitz packaging can make a big difference in getting to Ryan.
The Falcons will win if: They stop the run – and offensively, if they can protect Ryan. They badly want to get Pitts going, but it has been a tough go of late for all the Falcons.
As Frangie sees it: The Jaguars have a good chance to win this one. They are at home, playing a team that has not been great in the trenches – an area that has been a Jacksonville strength. If they run with some success, the Jags can win.
Jeff Lageman, Jaguars analyst and former Jaguars defensive end
The Jaguars will win if: They get their offense going enough to score 20 points. The last four weeks have been a struggle offensively – and Meyer talked this week about doing a "full audit" of his offense and having his staff come up with a little creativity. The Falcons are a good team for a struggling offense to face as they are the second-worst team in the NFL allowing 28.8 points per game.
The Falcons will win if: Ryan can have a big day running an offense without a ton of weapons. Atlanta is not a great running team, especially without Patterson; if he can play, that would be a boost to the Falcons' offense. The No. 4 overall selection in the 2021 NFL Draft, Pitts is a special player but still young – and he will be a tough matchup for whoever draws the assignment. The Jaguars enter this game with some injury concerns on defense, which will be something to watch.
As Lageman sees it: Both teams will have confidence entering this game as neither team has shown to be very good. The Falcons reside in an NFC where they are not out of the playoff race and may see this week as a great opportunity to get right as a team. The Jaguars must disrupt Ryan's rhythm and they need to do it coming up the middle of his offensive line. They also must find something to lean on offensively to regain rhythm; hopefully, it can be a healthier Robinson who over the last two games since his injury is averaging nearly two yards less per carry. Lawrence needs some easy completions; the pressure will be on the coaching staff to provide some so he can help lift the offense to respectability.
The Jaguars will win if:They make plays on defense. The Falcons have struggled recently, scoring three points in their last two games. The Jaguars have improved defensively; they must pressure Ryan, who has turned the ball over a lot lately, including four interceptions last week.
The Falcons will win if:They put together some long drives. The Falcons have been outscored 58-3 the last two weeks. They have no running game. Short passes against the Jaguars' beaten-up secondary and a couple of big plays are the recipe.
Rick Ballou, Jaguars sideline reporter
As Ballou sees it:Look for another low-scoring, penalty-filled game. Lawrence will give Jaguar fans a feel for the future, leading Jacksonville to a fourth-quarter victory.
Ashlyn Sullivan, Jaguars team reporter
The Jaguars will win if: Creativity is sparked and the offense gets into the end zone. The Jaguars' defense cannot take all the pressure to win each game by playing lights out; the offense must do its part. It is a lot to ask from this offense that now has depleted weapons with Agnew on injured reserve. The offensive coaches have it tough, but they need to get creative and find a way to out-scheme the Falcons to win.
The Falcons will win if. They attack a Jaguars secondary without cornerback Shaquill Griffin, who will remain in concussion protocol and be out for this game. That's bad news for the Jaguars; they needed him to cover Pitts. Now, you are putting a lot on rookie cornerback Tyson Campbell's plate; it is a huge mismatch. If the Falcons exploit this mismatch, I am afraid the Jaguars are in trouble and won't be able to score enough points to make up for Pitts' production.
As Sullivan sees it: This is a winnable game for the Jaguars if the offense can be somewhat effective. I see the Jags defense bouncing back after a disappointing performance last week. If the defense can get a turnover and give this offense some extra chances, the Jaguars can win. But they will need some favors to go their way to make that happen.
Purchase tickets to the Week 12 matchup, here.