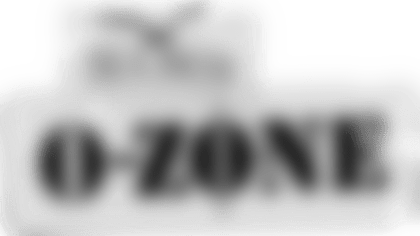 ](http://www.seabestseafood.com)

Charles from Midlothian, VA:
One thing I don't understand about the Hall of Fame: Tony Boselli meant everything to the early Jaguars. Our first five years would probably have not been as memorable if not for him. Why doesn't that count for something? We have a player that meant everything to the team, was our first pick ever – his story, his career is what made this franchise what it is. Just because his career got cut short due to injury, those five years defined a team and a city. How can that not be worthy of a HOF induction? ESPECIALLY when we don't have anyone to represent us in the Hall and shouldn't our first HOF member be the first person we picked in the draft ever?

John: I agree with your points, and most Jaguars fans would, too. Certainly, there are those within the league and on the Hall of Fame voting committee who likely agree, too. Unfortunately, there are also those who see a player who played just six full, productive seasons and that is counted against him. Is it fair, particularly when players such as Gale Sayers and Dwight Stephenson are in? No, it's not. The best comparison might be Stephenson, considered by some the best center of all-time. He, like Boselli, was a five-time Pro Bowl selection whose career was cut short by injury. He retired in 1987 and was inducted into the Hall in 1998. If Boselli gets in, it will probably take a lot of lobbying and effort from his supporters and will probably take an extended time, too. But don't forget: a lot of your arguments are about what Boselli meant to the Jaguars. The team has honored him and no one around the organization underestimates what he meant and still means.
Eric from Louisville, KY:
John, you are a peasant.

John: Don't you mean, "pheasant?"
Mike from St. Mary's, GA:
I'd like to complain about the 'You have been heard' response; I still haven't 'heard' anyone. I'd like you to change the response to 'Your opinions, in the form of a text statement, have been published, but do not necessarily represent the opinions or beliefs of the Jaguars, the NFL or myself, and though published, responsibility for plagiarized, defamatory, or just blatantly stupid remarks are not assumed by the publisher. Cheers.' Ok? Is that too much to ask??

John: Your opinions, in the form of a text statement, have been published, but do not necessarily represent the opinions or beliefs of the Jaguars, the NFL or myself, and though published, responsibility for plagiarized, defamatory, or just blatantly stupid remarks are not assumed by the publisher. Cheers.
Chad from Las Cruces, NM:
I am a hardcore NFL fan, and very much look forward to the activities that occur during the offseason. I exercise great patience to survive the gaps in-between! I've been carrying a positive outlook so far, but it's starting to diminish. I don't think the NFL will lose a lot of interest (yet) like MLB did, because at this point the casual fan isn't really paying that close attention.
John: I agree that the fans are irritated and losing patience. And certainly, there is legitimate concern among fans about the season because, right now, there is still a lockout. But I'm on record many times saying that I'm with you: The NFL won't lose much serious fan interest if no games are missed. So far, all that has happened is what has to happen occasionally in professional sports. There has been a disagreement that two sides are having trouble solving.
Alex from Aviano, Italy:
How accurate are the 40-yard dash times that NFL players run?

John: It typically depends on who is doing the timing. Some aren't overly accurate, but the ones done electronically at the NFL Scouting Combine in February are generally considered the most accurate. That's the one that usually gets attached to a guy and mentioned when discussing a player's speed.
Jason from Torrance, CA:
Oh Lord. First you got grief about Peyton - now you mentioned Dungy. I can only imagine your inbox!

John: I didn't get much negative feedback about Dungy, nor did I expect to. Manning is pretty easy to dislike for opposing fans. Dungy is a lot more difficult to dislike. I'm sure I'll get emails from people now to the contrary, but if the O-Zone ever becomes a place for Dungy bashing, I'll be pretty disappointed.
Philip from Woodmere, NY:
I am the poster who got two questions answered on Monday (and one on Tuesday). If anyone has a problem with that, maybe they should step their questions game up. This is a BQA forum.

John: The best questions will be answered. Or at least the ones I find the most entertaining. The O-Zone is no more scientific than that.
Jeff from Knoxville, TN:
I think if you have to ask for a "You've been heard" you probably don't deserve it. No question, but keep up the good work.

John: You're just wanting to be heard, aren't you?
Tommy from Fruit Cove, FL:
If we do miss the opening game of the year all is not lost. I just found great deals on trips to Las Vegas that weekend. Heard?

John: Who's the big winner here tonight at the casino? Huh? Mikey, that's who. Mikey's the big winner.
Tim from Jacksonville:
While MJD is my favorite player on the team (was a five-foot football player my freshman year, so big inspiration), Courtney Greene has become one of my other big favorites. Who knew about Greene before last year? Not many. And this man gets an opportunity and improves and might be a starter for years to come. That's a likable player.

John: While the safety play was a weak point last year, it appears that of the group that played, Greene has the best chance to be a long-term contributor.
Antony from Columbia, SC:
Do you think Rod Issac is going to be looked at as a possible free safety? It just makes too much sense to me. We haven't had solid play at that position in years, and this guy covers well and loves to tackle. What say you John?

John: John say Issac is a corner and he's going to compete for a ton of time at nickel.
Chris from Corona de Tucson, AZ:
Stop with the Arlington references. It's making me want to move back to Jax and get a Blue Boys' sandwich.

John: Can't stop now. Still haven't mentioned listening to the Greaseman play Little River Band on WAPE.
Paul from Jacksonville:
I don't get why so many people are getting on your case with the "You've been heard" thing. Perhaps you should try a phrase that is more street savvy like: "Word" or "True dat." So long as they don't pull up your pic, I think you can pull it off.

John: Whoa there, big fellow . . . are you implying that I am not of the street?
Kenny from Pewee Valley, KY:
John, What do you think about the Jags taking Pryor in the suppl...never mind.

John: Thank you for emailing and thank you just as much for stopping your question before it got just, plain silly.
John from Tampa, FL:
In answer to John from Jacksonville's "Although I would rank the Colts and Texans games as having the top 10 most exciting 'finishes,' I wouldn't necessarily call them Top 10 most exciting 'games.' To me, there is a distinction." There is a great distinction between being there and casually watching on your couch at home. I was there for both and from start to finish the stadium was on edge and then the wins released all the tension. Nothing like being there.

John: You have been heard.
LeBron from Cleveland, Ohio:
I would give you change, but I only have 3 quarters.

John: Clever. I'm sure we haven't heard the end of this one. I also think James will eventually win multiple titles. In the NBA, building a dynasty is a process. Fans can rightfully rejoice in Miami not winning this season, but I have a feeling that's going to change quickly.
Ray from Connecticut:
Fred Taylor is a great guy. But fact remains he went to New England and has had a minimal success there. I firmly believe if Fred made magic moments the last few years in New England he would be a consideration for the Hall of Fame. But now I can see fans outside of Jacksonville seeing Fred as just a product of a strong run blocking team. So in my eyes, even though he deserves to be in HOF based on production here, he has a slim chance because of not making impact regardless of age in NE where the spotlight is on.
John: It certainly would have helped had Taylor made big plays in New England, but I don't necessarily think not doing it will hurt. Taylor already had played a decade in Jacksonville, and Hall of Fame voters don't penalize a player – especially a back – for not doing special things in the second decade of a career. Taylor's Hall of Fame argument will rise and fall on what he did in Jacksonville, plain and simple.