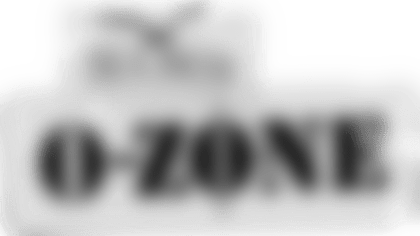 ](http://www.seabestseafood.com)

Richmond from Jacksonville:
I don't understand the trade to pick Will Rackley. A sixth round pick just to move up four spots? What are your feelings on this trade?
John: As much as Gene Smith likes picks, do you think he would have traded up if he thought Rackley would be there four picks later? The Jaguars saw a player they wanted and believed in and went after him. They believe he has a chance to start quickly and be a high-quality player. They're trying to get talented players anywhere on the roster they can get them. That's the theme of this draft.
Will from Jacksonville:
I haven't written you yet, but now that I realize you're Bob Loblaw and you like Magic Hat #9, what a steal we got in the sportswriter draft.
John: I am far more popular for my selection in beer and television than my writing. Of course, my taste in beer and television is better than my writing, too.
Jeff Johnson from Durham, NC:
I'd like to throw in a nickname for our new QB: Spicoli...of course, this means you are Mr. Hand. Care for a slice of pizza?
John: Hey, bud. What's your problem?
Daniel Passafiume from Louisville KY:
I know of a small college player that has been identified by some pro scouts. How and what can be done to pass this information on to your organization. This player has film that he would like to send to Gene Smith and his staff. Can you please help? Thanks!
John: If he's out there, they know.
Paul from Arlington, VA:
What room at Everbank were you in when you interviewed Gabbert for the video that was posted and why are there all those college helmets on the wall?
John: Equipment room. The guys there have many, many helmets.
Steve from Ponte Vedra Beach, FL:
I'm sure this will come across as negative, but that isn't my intent. Why aren't you already in New York? Surely the Jags could afford to have you in New York to meet and interview our first round pick (and accompany him to Jacksonville).
John: The draft is best covered at the team's headquarters, where you can talk to coaches, general managers, etc. I flew to New York Friday morning and talked with Gabbert for an extended period on the way back to Jacksonville. We thought that was the best way to get as much information to the fans as possible.
Lee from Jacksonville:
Chad Ochocinco?
John: Don Hutson?
Brian from Jacksonville Beach, FL:
I read in your article that Koetter learned about the Gabbert trade and pick watching ESPN. I am surprised that the offensive coordinator would not have a place in the war room. Do the coaches normally have a voice in the decision making, or does it differ between organizations?
John: It differs. The Jaguars got plenty of input from coaches regarding players before the draft. Once the draft begins, the time for debate and input is past. It's time to draft.
Jake from Jacksonville:
With the Titans picking Jake Locker at eight with Gabbert still available why do you think they prefer Locker over Gabbert?
John: They liked him more.
Alex from Jacksonville:
So, this is getting a little weird. Let me get this straight. You enjoy watching Arrested Development, drinking No. 9, and listening to the Truckers. You speak about the Jags daily. You went to my rival high school. You sound like a clone of me. I have a feeling we may, in fact, be twins separated at birth. It would be absolutely amazing if you loved the band Phish and cherished movie The Big Lebowski. I'm diggin' it Johnny O... I'm diggin' it.
John: You lost me at Phish. A little after my musical prime. Big Lebowski I appreciate, but can't say I cherish it. But, hey. I'm diggin' it, too.
Benji from Yreka, CA:
What type of player does Julio Jones need to become in order to justify what the Falcons gave up for him? Is it fair to say that he needs to be a Fitzgerald/A. Johnson/C. Johnson type of player?
John: Many, many Pro Bowls.
Geoff from Clermont, FL:
I'm glad to see I'm not the only one that enjoys a quality beer, John. I was enjoying a six pack of the Magic Hat Number Nine as I watched Blaine Gabbert being selected by my beloved Jaguars. My friends were all drinking Bud Light, and even after trying my delicious Magic Hat Not Quite Pale Ale they kept on with the Bud Light. Send me your address, John, and I'll make sure your birthday wishes come true. (At least for the beer, box sets are friggin expensive).
John: You need new friends.
Andrew from St. Augustine, FL:
Now, what are all of those Jag "fans" going to complain about?
John: Dan Hicken.
Charles from Jacksonville:
Gabbert is our future, but Garrard is our now. We as Jaguar fans need to recognize this. Do not put a ton of pressure on this kid before he is ready. Root for David to do well he's a Jaguar, not an enemy. Besides it worked well for a guy called Aaron Rodgers. Thoughts?
John: You have been heard.
Kevin from Jacksonville Beach, FL:
Even though we drafted Gabbert as a developmental "quarterback of the future" it is a shame that the first sack (Yes, I said sack, not interception) of David Garrard is going to start the "Put in Gabbert" chants from stupid fans who don't understand the depth of Gene Smith's preparation and expectations for Gabbert.
John: Yep.
Paul from Jacksonville:
If Gabbert winds up being the franchise QB Smith believes he can be, then it's genius. QB's are always a risk. Our fans' patience has been put to the test for the last couple of years, as GM Gene's team works to dig us out of the hold the Harris era left us in. I understand the folks who wish we had gone for a more immediate need, but we won't be able to accurately judge if this was a good move or not for a while yet. In the mean time, before I go nuts, I think I'll watch the rest of the draft and see what else Mr. Smith has in store for us.
John: At some point, you have to get a quarterback. Smith believed this was the time.
Chris from Westerville, OH:
OK, so we traded up and got a QB at #10. So everybody screaming for us to get a new QB, please shut up. You were heard. So now, Yahoo! Sports says that "David Garrard is now firmly on the market." Do you think that's really the case, John?
John: I do not.
James from Charlottesville, VA:
My hope is that 20 years from now, when thinking back on Gabbert's career, we will remember, "Oh yeah! Gabbert was the first draft pick of the Oehser Era." He is very blessed to have that honor.
John: That was the first thing we discussed on the plane Friday.
Regan from Grant, FL:
Why move up for Gabbert? They lose a second-round pick to draft someone who may have fallen to them at 16 anyways. Even if he does go before 16, there are still fantastic players at crucial positions available at 16 (see Amukamara, Prince). Why not be patient and see what comes to you?
John: If you like a guy, take him. If you like a quarterback, go get him.