JACKSONVILLE – The difference is all the difference.
Offensive coordinator Press Taylor on Wednesday morning discussed the Jaguars' offense. His words rang true for an entire team that has played its way to a major opportunity Saturday.
There's a difference between now and before. A big one.
"Now, there's this true belief," Taylor said as the AFC South champion Jaguars (10-8) prepared to play the AFC West Champion Kansas City Chiefs (14-3) in a 2022 AFC Divisional Playoff game at GEHA Field at Arrowhead Stadium in Kansas City, Mo., Saturday at 4:30 p.m.
That's what Taylor said may be the biggest change for the Jaguars since they lost to the Chiefs, 27-17, in Week 10 in Kansas City.
"Whatever the stakes are, it doesn't matter," he said. "If we get an opportunity to play in a game, we have an opportunity to win. We're excited about that."
Taylor, speaking to the media in his weekly coordinator availability, discussed in detail that Week 10 loss – echoing what Head Coach Doug Pederson and quarterback Trevor Lawrence said the day before, that the offense missed multiple opportunities early.
Those missed opportunities shaped the game, with the Jaguars trailing 20-0 late in the first half after failing to score on four of five first-half possessions past the 50 – including a game-opening recovered onside kick.
"Obviously they're a very good team," Taylor said. "You have to take advantage of everything. We had opportunities to make plays and didn't make plays."
Taylor said the experience of having played in Kansas City in November, and having played back-to-back must-win games, could help in a pressure situation in a tough venue Saturday.
"Every time you do that, it just adds a sense of calmness to the guys," Taylor said. "That's what we're looking forward to."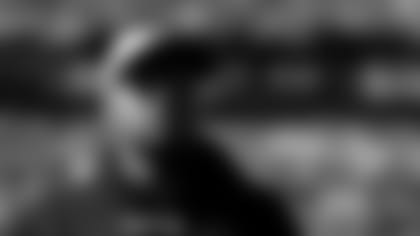 Defensive coordinator Mike Caldwell on Wednesday discussed Chiefs quarterback Patrick Mahomes, particularly his ability to extend plays – and improvise from – the pocket. Mahomes, the 2018 National Football League Most Valuable Player, is considered the favorite to win the award again this season after throwing 41 touchdown passes with 12 interceptions in the regular season. "We need to focus on trying to keep him in the pocket so he can't improvise, but at the same time that's what he does," Caldwell said. "He's going to be off time. We have to understand that we still rush the passer, be relentless and in coverage plaster the receivers. It's going to happen; he's going to break the pocket. We just have to understand, 'Stay in coverage, don't come across, and let our front try to contain him.''' Added Caldwell, "We have a variety of defenses we can throw at him. We'll study him and try to take advantage of what we do well, play our game and let the chips fall."
Quarterback Trevor Lawrence practiced limited a second consecutive day with a toe injury Wednesday; he has played through the injury the last six games. Right guard Brandon Scherff (abdomen) and long snapper Ross Matiscik (back) returned to practice on a limited basis after missing practice Tuesday; both players played through the injuries the last three games. Wide receiver Kendric Pryor (shoulder), wide receiver Jamal Agnew (shoulder) and center Luke Fortner (back) all practiced limited for a second consecutive day Wednesday; Pryor was inactive Saturday, Agnew played through the injury and Fortner was added to the injury report this week.
Caldwell on Lawrence: "When you have a guy that you believe in, as a defense it matters to you. When you're down 27 and you still believe you can win because you know you have on the other side of the ball, it matters. That's the big point. There was no hanging your head, there was nobody worrying about anything. It was, 'Get a stop, get the ball back to the offense, get another stop, get the ball back to the offense' because of who we know we have on the other side."
Offensive coordinator Press Taylor on Wednesday as the Jaguars prepared to play the Kansas City Chiefs in a 2022 AFC Divisional Playoff game in Kansas City, Mo., Saturday: "If we have an opportunity to play in a game, we have an opportunity to win. We're excited about that."