JACKSONVILLE – The records don't matter to Josh Allen.
The Jaguars' defensive end/linebacker also doesn't much care what happened last Sunday in Seattle, at least not when it comes to how he feels about the team's game on Sunday.
"I'm excited about this one," Allen said Wednesday.
This one is a matchup at TIAA Bank Field in Jacksonville featuring a 1-6 Jaguars team against the Buffalo Bills, a team that leads the AFC East with a 5-2 record and a team many expect to make a run at the AFC Championship and the Super Bowl in January and February.
That it is by any measure a difficult matchup for the Jaguars does little to dim Allen's enthusiasm.
"It's a good opportunity to for us," Allen said. "I wouldn't want anything else but to bounce back on a good team like this. It's going to really show our character and how we battle. We just have to take one play at a time and really execute the calls and go out there and make plays."
"We're past the point now of looking at it," Lawrence said. "We know what we've got to fix, and we know what we didn't do well. Now, we just have to move forward. We have to go back to the confidence we had before that, 'We know we can do it,' and just go out and produce it.
"We have to flush it and get ready for this week. There are a lot of mistakes to correct. We can do that. We just have to get better and we're going to do that next week."
Allen said, "We're professionals. We've been in this game for a long time. We've played a lot of football. We know how difficult it is to move on, but as a professional it's, 'Next week.' We learn from the corrections, which we did. Hopefully, we won't make those mistakes.
"If we limit the mistakes, I feel like we've been playing good ball. It's time to move on. We're ready to move on."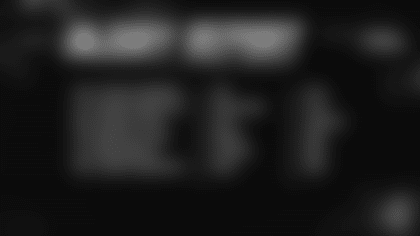 Jaguars running back James Robinson as expected missed practice Wednesday with a bruised heel, with Head Coach Urban Meyer on Wednesday morning saying Robinson remained "day-to-day" this week. Offensive guard Ben Bartch missed practiced Wednesday with an illness and linebacker Dakota Allen (ankle) also missed. Cornerback Tyson Campbell (toe) and defensive tackle DaVon Hamilton (shoulder) practiced full Wednesday and running back Carlos Hyde practiced limited with a calf injury.
Lawrence: "It's always a good opportunity when you're playing a great team. You have a good opportunity to go out and show what you can do and go beat a really good team. But every week any team can beat you. Every week, you have to come ready and play your best to win."
Jaguars TE Dan Arnold: "The locker room is similar to what it has been the last few weeks. We're working hard. We're putting forth every good rep that we can in practice, trying to put together all the pieces. It's a 1-0 mentality. No matter if you win or lose the previous week, you're going to have an opponent that's going to be really tough no matter what. It's just focusing on each week and growing from there."