JACKSONVILLE – The Jaguars for the most part have been healthy this season.
That changed in a big way Monday.
Cam Robinson, the Jaguars' starting left tackle and one of the team's most-tenured leaders, likely will miss the rest of the 2022 season with a knee injury sustained in a victory over the Dallas Cowboys on Sunday. Head Coach Doug Pederson announced the news Monday.
"It's unfortunate," Pederson said. "Knee injury – probably lost for the year. Good chance."
Pederson added, "I hate it for him because he has played extremely well this season, but he's going to miss some time now."
Robinson sustained a meniscus injury early in the fourth quarter on a three-yard touchdown pass from quarterback Trevor Lawrence to wide receiver Zay Jones, a play that gave the Jaguars their first lead in a 40-34 overtime victory.
Walker Little, a second-round selection in the 2021 NFL Draft, played in Robinson's place Sunday – and Pederson said Little will start at left tackle moving forward.
Little also on Sunday played in place of right tackle Jawaan Taylor, who left the game with a hamstring injury before returning. Pederson on Monday said Taylor "is fine."
"He's good," Pederson said.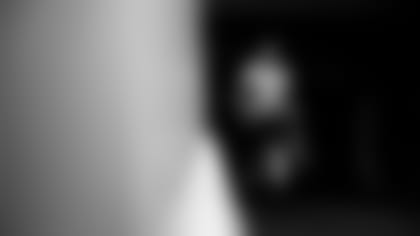 Walker, who competed with Taylor for the starting right tackle position during 2022 Training Camp, started three games as a rookie – all at left tackle for Robinson.
"He's always prepared, No. 1," Pederson said.
Walker played 15 snaps at right tackle and 15 at left tackle Sunday and did not allow a sack. Dallas entered Sunday second in the NFL with 48 sacks, with outside linebacker Micah Parsons' registering the Cowboys lone sack Sunday in the first half.
"He went in there in some adverse conditions against those two edge rushers (Parsons and defensive end DeMarcus Lawrence) and did a nice job," Pederson said. "We have a lot of confidence in Walker and look forward to getting him in there and getting him going."
Pederson added, "I thought he did a great job. That's part of that role of being that swing tackle, being able to play both sides. He didn't have time to think about it: he was in there. I thought he did a good job."
Pederson said Taylor is expected to play Thursday against the New York Jets, with defensive tackle Foley Fatukasi day-to-day after sustaining an ankle injury Sunday. Outside linebacker Travon Walker also is expected to be day-to-day after missing Sunday with an ankle injury, Pederson said.