Jacksonville Jaguars player Sergio Brown swapped the pressure of the NFL for the heat of the kitchen today as he went behind the counter at Ed's Easy Diner in London to preview a new Jaguars-themed burger menu.
Sergio was invited to join Ed's Easy Diner chefs for an exclusive walk-through of a range of new burger creations inspired by Jacksonville Jaguars players and the team's home city of Jacksonville, Florida.  Sergio, who plays safety for the Jaguars, was keen to learn more about the menu and helped cook a number of the burgers before sampling them himself.
Speaking at Ed's Easy Diner's Trocadero restaurant, Sergio said: "It's great that Ed's Easy Diner have signed-up as Jaguars fans and have created this exclusive menu.  Our team's commitment to play one home game at Wembley Stadium each year means we've had fantastic support from people in London and across the UK.  It's great that Ed's Easy Diner have joined this support and are creating something special for our fans in the lead-up to our game in October.
"I had a great time with the chefs in the kitchen, flipping burgers and getting creative with the ingredients. This new menu really reflects the characteristics of some of our players, and of our home in Jacksonville, so hopefully people might learn a bit more about our team as well as experiencing Ed's tasty burgers!"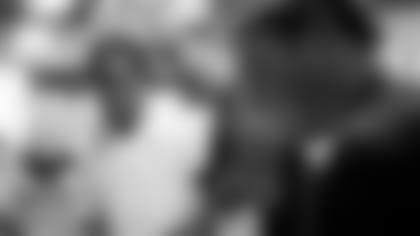 The exclusive burger creations will be launched nationwide on Friday 2nd October, just ahead of the start of the NFL International Series in London, and will be available for four weeks. The limited edition menu will include burgers such as 'The 1995', named after the Jaguars' debut NFL year, comprising six chicken goujons, salsa, American cheese and Chipotle mayo, not to be outdone by the triple patty, triple bacon, triple cheese - 'Jaxson's Jump', a nod to the team's daredevil mascot, Jaxson de Ville.
Andrew Guy, CEO of Ed's Easy Diner said: "We're delighted to adopt the Jaguars as our home team. As well as the limited edition menu, our customers will be able to enter a competition to win tickets to the games at Wembley come October".
The Jaguars are the only NFL team to make a yearly commitment to London, playing one home game each year in the capital since 2013. For 2015, the Jaguars will head to Wembley Stadium, for their third visit in as many years, to face the Buffalo Bills on Sunday 25th October. A limited number of tickets are available via www.nfluk.com
For more information about Ed's Easy Diner, and to sign-up to the Ed's Club, visit www.edseasydiner.com, Twitter @edseasydiner and Facebook /edseasydiners #edseasydiner
For more information about the Jacksonville Jaguars visit Twitter @JaguarsUK and Facebook /JaguarsUK #BeJaguars or sign-up to the free Union Jax fan club at www.jaguars.com/uk