A new offseason NFL series kicks off on Sky Sports 4 at 7pm tomorrow (Wednesday), taking you closer to the teams staging home games at Wembley this season.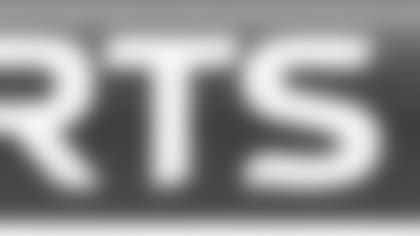 The first episode of 'Inside the Jaguars' launches the series and will alternate each week with 'Inside the Vikings'.
The first show will focus on the history of the Jaguars and feature highlights of the Jaguars very first playoff game against the Buffalo Bills in 1996. Each programme will have highlights of a classic game featuring either the Jaguars or Vikings. As the show evolves, the classic game content will remain as a consistent component of the show but the emphasis from around the Draft onwards will increasingly shift towards exclusive feature material, showcasing current players, looking ahead to the season and using the two teams as a lens through which to view various elements of the NFL – e.g. how the draft works, how teams prepare for games and so on.
The shows will take viewers to the heart of the franchises, with features and interviews with players and coaches, a close-up look at how the teams are run and an insight into how the clubs are preparing for the 2013 season. And each show will focus on a classic game from team's archives.
If you miss the first airing on Sky Sports 4 at 7pm on Wednesday, don't worry as there are a number of repeat viewings:
Wednesday, Sky Sports 1 at 10:30pm
Thursday, Sky Sports 2 at 3am
Thursday, Sky Sports 3 at 8am
Thursday, Sky Sports 2 at midday
The series is designed to take viewers on a journey through each team's history, bringing the story right up to date with a look at how offseason moves and signings will impact each club's prospects for a historic season.
Plus, you can of course watch the 2013 NFL Draft live on Sky Sports 1 from midnight on Thursday, April 25th where Kevin Cadle and Neil Reynolds will be joined by a top 3 draft pick.
On September 29 the Vikings will host the Pittsburgh Steelers and on October 27 the Jaguars will be at home to the San Francisco 49ers.
Produced by NFL Films, Sky's new 'Inside' series is the perfect way to start counting down to those games.