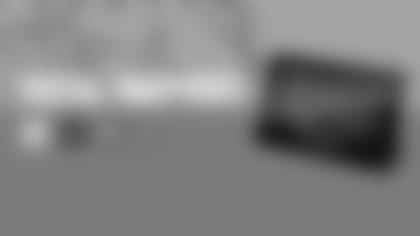 ](http://www.nimnicht.com/index.htm)

The Jaguars faced off against the Cincinnati Bengals for the first time since 2012. Denard Robinson posted another strong performance, finishing six yards shy of his third consecutive 100-yard rushing game. Rookie wide receiver Allen Hurns made several impressive catches, two of which were touchdowns, on his way to his second 100-yard game of the season. Jaguars fans made the trip to the Queen City to show off their Black and Teal pride. Media members added stats and analysis on several big plays. Also joining in on the analysis was cornerback Will Blackmon. He was tweeting throughout the game, as he was inactive with a finger injury. Below are some of the top social moments from Jaguars vs Bengals.
Reporter Roundup
Senior correspondent Brian Sexton shared this graphic about rookie center Brandon Linder.
Brent Martineau tweeted this image of Paul Brown Stadium on gameday morning.
Team photographer Rick Wilson snapped this photo.
STATS put out this interesting note about Robinson's improvement this season.
Sexton shared this shot of the stadium less than 10 minutes before kickoff.
Robinson continued to show his explosiveness with a run of 39 in the first quarter.
Hurns recorded his fourth touchdown of the season.
Jordan Todman had a big day on special teams.
A J.T. Thomas interception gave the Jaguars the ball deep in Bengals territory. Jacksonville made the most of their opportunity.
Hurns did not wait long to score again.
Player POV
Dwayne Gratz shared this graphic from the Jaguars' Instagram.
Demetrius McCray made his fifth consecutive start.
Inactive for the first time this season, Will Blackmon was offering up words of encouragement for his teammates.
Good job Telvin staying home on that shallow cross from the backside! Dalton was staring him down. — Thrill (@willblackmon) November 2, 2014
Good job Gratz finding the ball and breaking it up. Very difficult to find the wr and ball at the same time. — Thrill (@willblackmon) November 2, 2014
Fan Focus
His sock game was strong.
This young Jaguars fan was watching the game on his birthday.
Loyal supporters of the Jaguars, Farrah and Farrah were excited for another gameday.
Jaguars fans made the trek to Cincinnati for the game.
Hurns' first touchdown moved him up to third in the Jaguars' record book for most receiving touchdowns by a rookie.
Sherrod Martin had his first interception since 2011.
Thomas' interception gave the Jaguars lots of momentum.
The turnover led to a Jaguars touchdown.
Speaking of touchdowns, Hurns' second one of the day had Duval stoked. It gave him a share of the lead for most receiving touchdowns by a Jaguars rookie in a season.
Following today's game, the Jaguars will head to London for a week before taking on the Cowboys. The team's hashtag for the trip in the United Kingdom is #JAXinUK. For Sunday's game against Dallas, it will be #DALvsJAX.