JACKSONVILLE – This is a monstrous task.
How monstrous is monstrous? Well, when the Jaguars play host to the Buffalo Bills at TIAA Bank Field on Sunday, they will be doing more than playing a hot team and a preseason favorite in the AFC East.
They will be playing one of the NFL's best teams through the first half of the season.
With quarterback Josh Allen continuing to emerge as one of the NFL's best young quarterbacks – and with an offense and defense ranked sixth and first in the NFL, respectively – the Bills very much have the appearance of a Super Bowl contender. They're not only leading the NFL in total defense, they're also No. 1 in takeaways and interceptions.
They're a franchise building the right way – the Jaguars' toughest and most-balanced opponent to date, one with skill players and one allowing fewer points and fewer yards than any other team in the NFL.
The Jaguars, in their first season under Head Coach Urban Meyer and in quarterback Trevor Lawrence's first season, have struggled to a 1-6 record. Whatever momentum they may have gained from a 23-20 victory over the Miami Dolphins the week before a Week 7 bye disappeared in an error-plagued performance in a 31-7 loss to the Seattle Seahawks this past Sunday.
So, is this a mismatch? On paper, sure.
But because games are played on the field and not on paper, the Jaguars indeed have a chance to beat the heavily favored Bills Sunday. They must learn from a disastrous Sunday in Seattle, and mostly they must play their best game of the season and they must probably play pretty close to perfectly.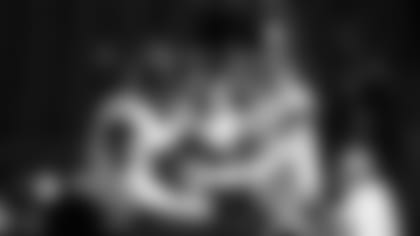 Here are 10 things the Jaguars must do to beat the Bills Sunday:
1. Run. The Jaguars may not have running back James Robinson, who sustained a bruised heel in Seattle. And if plays Sunday, he may or may not be fully healthy. But whether Sunday's starter is Robinson or reserve Carlos Hyde, the Jaguars must run – and control clock and tempo – to have a chance.
2. Ignore the crowd. "Bills Mafia" travels well. The Bills are good. The Jaguars have not been good this season and were enough of a mess last week to further discourage fans. All are reasons Sunday's crowd may feel "Bills-ish." Whatever. The Jaguars must ignore that and start re-earning home-field advantage.
3. Protect Lawrence. The Bills' defense is good – maybe great and certainly the best defense Jaguars rookie quarterback Trevor Lawrence has faced. He's coming off his toughest game since early in the season. Give the kid a break. Protect him.
4. Force turnovers. If any statistic is defining the Jaguars' season it's their two takeaways forced. It's difficult to imagine a team struggling worse in this area. It will be tough to improve here considering the issues the Jaguars have in coverage. But somehow, someway…
5. Play smart. A taunting penalty. Two unsportsmanlike conduct penalties for hits on the quarterback. Twelve players on defense. A miscommunication that led to an interception. The list of avoidable mistakes was absurdly long in Seattle last week and this has been too much of an issue this season. This team can't give away yards and points and expect to win. Seriously.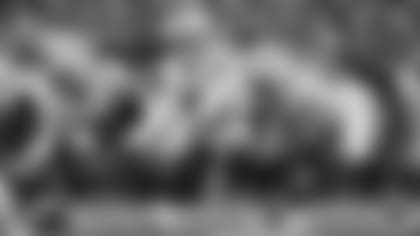 6. Pressure Allen. The Bills' young quarterback has emerged as one of the NFL's best at his position. He's big, strong, mobile and accurate. Still, the way to disrupt any offense is to pressure the quarterback. The Jaguars were better here in the second half against Seattle. They must keep improving.
7. Cover Diggs. Coverage issues have defined the Jaguars' season nearly as much as the lack of takeaways. Opposing receivers run far too open far too often. Bills wide receiver Stefon Diggs can wreck a game if left uncovered. Don't leave him uncovered.
8. Strike deep. This is a huge ask for a Jaguars wide receiver corps that lacks deep speed – and that hasn't been nearly as productive this season as hoped. The Jaguars may not have a receiver that can consistently beat defenders deep, but they desperately need to hit a big pass or two. Short passes have compressed the field and made it too easy to defend this team.
9. Try a little tomfoolery. Trick plays and gadgets can't be the basis of your offense, but the Bills may be the Jaguars' most formidable opponent of the season. They're potent offensively, stout defensively and have the potential to lead big in a hurry. The Jaguars don't match up well Sunday at many positions. So, maybe misdirection. A flea-flicker. Or even the ol' 23 skiddoo. Something.
10. Have pride. The Jaguars were embarrassed on many fronts in Seattle. Linebacker Myles Jack called the loss humiliating and promised the team would improve. No time like now.