JACKSONVILLE – Now, we enter the final stretch.
Now, it's about want-to. And pride.
It's also about the simple objective of winning a game – any game. That's not an ideal December situation in the NFL, but it's once again the Jaguars' situation as they prepare to play the New York Jets at MetLife Stadium in East Rutherford, N.J., Sunday at 1 p.m.
The Jaguars have lost six consecutive games. They are 2-12, and currently hold the No. 1 overall selection in the 2022 NFL Draft.
They haven't led during their six-game losing streak and haven't been all that competitive in most of the games, having trailed by 10 or more points in the first half of all six.
Those statistics are far too familiar to Jaguars observers, and their December situation – long since out of the playoffs, playing for professional pride – also is one they have experienced in far too many seasons over the last decade.
A major storyline Sunday is that their opponent, the Jets, are a team struggling in similar fashion. Both teams could still hold the No. 1 selection next spring, though that storyline doesn't hold quite the interest it did this time last season.
The Jaguars and Jets last December were both connected with the No. 1 selection. The Jaguars got it, selecting quarterback Trevor Lawrence while the Jets selected quarterback Zach Wilson.
The pair will start Sunday, facing one another for the first time. That will be one storyline, and the Jaguars need Lawrence and the offense to play better than they have in recent weeks. That's one of the 10 things the Jaguars must do to win Sunday.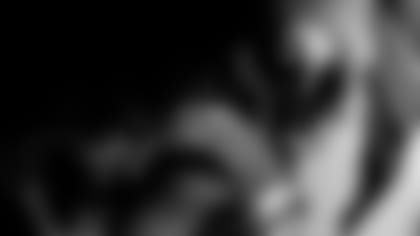 1. Force takeaways … The Jaguars have forced a league-low seven takeaways this season. They haven't always won when forcing one this season, but they have yet to win when not forcing one. Realistically, this team isn't playing well enough offensively to win without short fields and quick-change opportunities. The Jets lead the NFL in giveaways. The Jaguars must take advantage of that.
2. … and score touchdowns off turnovers. The Jaguars forced one takeaway in a loss to the Houston Texans last Sunday. But instead of a touchdown in a point-blank situation following an interception by rookie cornerback Tyson Campbell, the offense gained five yards and settled for a field goal. The Jaguars need seven points with that sort of opportunity.
3. Run. The Jaguars have run well most of this season, but they haven't complemented that with enough passing or points to continue running in most games. Either way, it's hard to see the Jaguars winning if running back James Robinson doesn't rush for at least 80 yards.
4. Catch. The. Ball. The Jaguars dropped five passes against the Texans last week, and drops have plagued them all season. Jaguars Interim Head Coach Darrell Bevell has talked since taking the position about the need to play a clean game. Catching more consistently would be the right start.
5. Get better quarterback play. All that ails the Jaguars' offense is not on rookie quarterback Trevor Lawrence. There have been too many dropped passes and not enough receivers running open enough. But Lawrence has struggled with accuracy and – apparently – with confidence. He must play better.
6. Get a lead. The Jaguars haven't led since a November 7 victory over Buffalo, a span of six games. They have trailed by 10 or more points in the first half of all those games. This team doesn't have the offensive firepower to overcome such deficits.
7. Pressure Wilson. The Jets rookie quarterback, like all rookie quarterbacks – can be pressured into mistakes. The Jaguars must stop the run first, but once they do, they must pressure Wilson into mistakes.
8. Be smart. The Jaguars aren't close to the NFL's most-penalized team this season, but they have had a season-long habit of committing turnovers to extend their opponents' drives. They did it three times in recent back-to-back losses to Atlanta and San Francisco. A fourth-down penalty on a punt extended the Texans' first drive last Sunday. This team has a small margin for error. Penalties like that narrow the margin significantly.
9. Focus. This had to have been incredibly hard for the Jaguars a week ago. The week leading to a loss to the Texans was bizarre and dramatic – and the Jaguars looked like a mentally tired team throughout much game. There was no drama around TIAA Bank Field this week, but focus late in the season can be tricky or a team out of the playoffs.
10. Play with pride. And professionalism. That's all that's left this season. Do it.