JACKSONVILLE – Their task remains tough. Really tough.
That has been the Jaguars' reality all season, and it has become realer in recent weeks as injuries have taken a toll and offensive struggles have mounted. The task this week?
The Tennessee Titans on the road. And that's super tough.
It's tough because of history and because of the Titans' physical style. It's tough because although the Titans are an injured team, they remain a very good one. And it's tough because the Titans will be rested coming off a bye – and because they will be motivated, needing to regain the momentum sapped by back-to-back losses before that bye.
It's also tough because the Jaguars have played poorly enough lately to make most matchups tough.
This one's tough and few observers will pick the 2-10 Jaguars – losers of their last four games – to beat an 8-4 Titans team that can move closer to a second consecutive AFC South title with a victory. But tough doesn't mean impossible and there are ways for the Jaguars to win.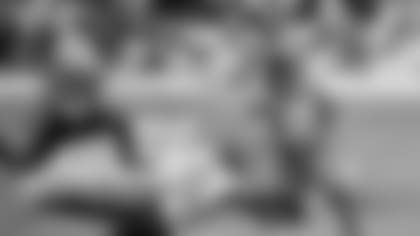 Here are 10 things they must do to do that:
1. Stop the run. No, Titans running back Derrick Henry won't play Sunday. He's out until at least January with a foot injury. But the Titans are still a run-first, physical team – and can win playing that way without Henry. They rushed for 270 yards against New England the week before the bye – with D'Onta Foreman and Dontrell Hilliard each rushing for more than 100 yards.
2. Take. The. Ball. Away. The Houston Texans beat the Titans last month by forcing five turnovers in one of the NFL's biggest upsets this season. The Jaguars need the same sort of game defensively, but they have forced just six turnovers this season – the lowest total in the NFL.
3. Get an early lead. The Jaguars aren't a comeback team. Their offense isn't reliable or explosive enough, and the receivers don't make enough plays downfield. That has made the last few weeks difficult. The Jaguars haven't led in the last four games, and they have trailed by at least 10 points in all four of the games – losses to the Indianapolis Colts, San Francisco 49ers, Atlanta Falcons and Los Angeles Rams. Getting a lead – any lead – could change this team's dynamic dramatically.
4. Ignore history. The Jaguars have struggled in many venues over the last decade, but Nissan Stadium has particularly bad memories for this team and its fans. The Jaguars' have lost their last seven games in Nashville, with those losses coming by an average of 10 points. The Titans overall have won six of the last seven meetings.
5. Run. Jaguars running back James Robinson's carries will be a storyline this week – and he matters very much to this offense. How much? He was healthy in the first six games of the season, and he has been hampered or out with heel/knee issues in six games since. The Jaguars averaged 19.3 points per game in first six games and 10 points a game since. This offense wasn't great when Robinson was healthy and the running game was effective, but it was serviceable. He remains the Jaguars' best chance for consistent offense.
6. Make a play downfield. The Jaguars' inability to make downfield plays in the passing game remains the dominant storyline of their season. It has caused the offense to be compressed, which makes shorter passes more difficult and makes it easier to bring extra pressure on quarterback Trevor Lawrence. It also makes it easier to defend the run. The Jaguars' last pass of more than 30 yards was October 10 – against Tennessee.
7. Get first downs. The Jaguars ran three or fewer offensive plays on six of their first seven drives in last Sunday's loss to the Rams. That hurts more than their chances of scoring. It also puts too much strain on a defense that has played well at times in recent weeks.
8. Be physical – really physical … The Titans' approach usually is simple: they play physical and trust it eventually will wear opponents down. With or without Henry. They know how they want to play and do it well.
9. … for the entire game. The Titans will hit and play physical early. And they'll keep playing that way – even if trailing, even deep into the game. Jaguars players must be ready to hit deep into the fourth quarter.
10. Ignore the cold. Temperatures Sunday could drop to the 30s – conditions that at times in recent games in Nashville have made the Jaguars look like a team as concerned about getting warm as tackling. This game could be about want-to.