JACKSONVILLE – They're getting closer and closer and closer.
That also means the Jaguars have gotten better and better and better as the first season of the Trevor Lawrence/Urban Meyer era has continued, with one critical element missing:
That's the next step, and that has been a focus for Meyer – in his first season as the Jaguars' head coach – this week. It, too, was a focus for Lawrence – a quarterback selected No. 1 overall in the 2021 NFL Draft who has improved along with the team through the first four weeks of the season.
The Jaguars (0-4) play host to the Tennessee Titans (2-2) at TIAA Bank Field Sunday at 1 p.m., which for the Jaguars is a key game because they can move to within a game of first place in the AFC South. That's a huge opportunity for a team that also enters Sunday on a franchise-record 19-game losing streak that began in Week 2 of the 2020 season against the Titans.
"We've just got to come out swinging," Jaguars defensive end/linebacker Josh Allen said. "This one's going to be huge. We're looking forward to this week, to go out and have fun and enjoy it."
There's reason for optimism for the Jaguars. They have improved in four weeks. They trailed by 27 points just after halftime of a Week 1 loss at Houston, trailed by three points at halftime of a Week 2 loss to the Denver Broncos and led by nine points in a Week 3 loss to the Arizona Cardinals. They led Cincinnati 14-0 at halftime in Week 4 and never trailed until a last-play field goal during a 24-21 nationally televised, prime-time loss.
The improvement goes beyond narrowing the loss margins. Lawrence had his best game against Cincinnati, and the Jaguars' have controlled large stretches of the last two games – playing well during stretches both offensively and defensively.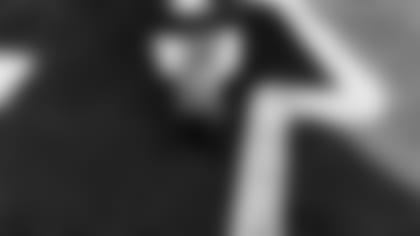 The focus now: Doing those things consistently – and finding a way to win for the first time in more than a year. Here are 10 things they must do to do that:
1. Stop Henry. Many of these 10 things will be Jaguars-centric. But you can't talk Titans-Jaguars these days without talking about Titans running back Derrick Henry. He has dominated the Jaguars multiple times in recent seasons. One positive for the Jaguars on this front: He hasn't been as good against them early in the season as he has later in the season.
2. Make Henry "September Henry?" Two Henry entries? He's that important? Darned right. But history says the Jaguars contain him in September. He has rushed for 238, 159 and 215 yards and eight total touchdowns in the teams' second meetings the last three seasons. In three September meetings: 57, 44 and 84 for just one touchdown.
3. Beware the deep pass. The Jaguars are dramatically improved against the run this season. Where they have struggled is against the deep ball – and deep passes dramatically changed momentum in losses to Houston, Denver and Cincinnati. Titans wide receiver Julio Jones hasn't practiced this week because of a hamstring injury and Titans wide receiver A.J. Brown also is dealing with a hamstring issue. If those players are slowed, the Jaguars' chances improve dramatically.
4. Run. As second-year running back James Robinson goes, so goes the Jaguars' offense. He was effective in the first half against Cincinnati and the result was a 14-0 Jaguars lead. He was far less effective in the second half. It was no coincidence that the offense was less efficient, too.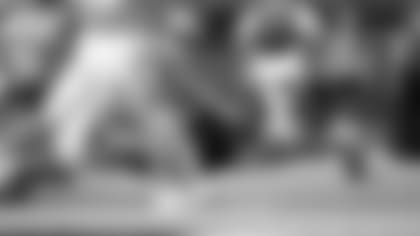 5. Hold the lead. This, of course, depends very much on getting the lead. But the Jaguars have struggled here this season – losing leads of 7-0 against Denver, 19-10 against Arizona and 14-0 against Cincinnati. Which leads to …
5a. Improve in the second half. The Jaguars have been outscored 61-19 in the last three second halves, with the Bengals outscoring them 24-7 in the second half and scoring on all four second-half possessions.
6. Keep the turnovers down. The Jaguars' offense's first turnover-free game came against Cincinnati. It wasn't a coincidence it was their best chance to win.
7. Take the ball away. This figures to be a weekly staple of "Ten Things" until it's not. The Jaguars have one takeaway this season – an interception by safety Andrew Wingard against Arizona in Week 3. They are minus-eight in turnover differential this season. Even the most-talented NFL teams struggle to win with that sort of ratio. The Jaguars are not the NFL's most-talented team.
8. Get pressure. The Jaguars began the season getting decent pressure on the passer. They have registered just one sack in the last two weeks, and Bengals quarterback Joe Burrow had too much time on too many big plays in Week 4. They're better against the run. Still once you force teams to throw, you must pressure the quarterback in the NFL.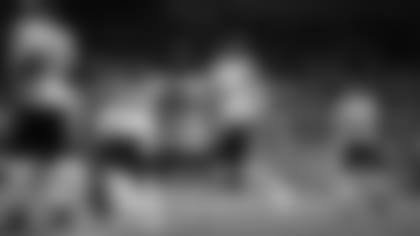 9. Keep becoming Trevor. Jaguars rookie quarterback Trevor Lawrence has improved by the week. He looked more comfortable and confident against the Bengals in Week 4 than he did against Arizona in Week 3, and he looked more comfortable and confident in that game than previously. He made good decisions about when to run and good reads against the Bengals. All signs point up and the Jaguars need him to follow those signs to have a chance Sunday.
10. Ignore the noise. We've all heard it. The players heard it. It's deafening. But once the game begins, it doesn't matter. The Jaguars must keep it shut out – and stay focused – to have a chance.
10a. Stop Henry. September game or not, it just felt worth mentioning again.