---
---
Senior writer John Oehser's "oral history" of 25 memorable games in Jaguars history continues with this look at a 51-16 victory over the Indianapolis Colts in 2015 – a game in which the Jaguars turned in one of the most one-sided halves in franchise history
Site: EverBank Field; Jacksonville.
Records entering game: Jaguars 4-8, Colts 6-6.
What happened: The Jaguars turned in the biggest victory of Head Coach Gus Bradley's tenure – and one of the most stunning halves in franchise history – in a 51-16 victory over the Indianapolis Colts. The Jaguars struggled much of the first half, with the Colts taking a 13-3 lead when defensive end Robert Mathis recovered a fumble in the end zone on the first play after the first-half's two-minute warning. But defensive end Andre Branch turned in the biggest play of his Jaguars career with a strip-sack fumble recovery for a 49-yard touchdown with 1:01 remaining in the half. Everything went right for the Jaguars after that, and quarterback Blake Bortles' 80-yard touchdown pass to wide receiver Allen Hurns started a six-touchdown second-half that included a 73-yard punt return for a touchdown by Rashad Greene Sr., touchdown passes by Bortles of four yards to wide receiver Allen Robinson and three yards to Julius Thomas, a one-yard touchdown run by Denard Robinson and a one-yard touchdown run by Bortles for the final touchdown just after the two-minute warning. The result was the highest-scoring regular-season game in Jaguars history.
Jaguars leading passer: Bortles (16-30, 250 yards, three touchdowns, zero interceptions).
Jaguars leading rushers: Robinson (14 carries, 75 yards, one touchdown), T.J. Yeldon (11 carries, 62 yards, one touchdown).
Jaguars leading receivers: Hurns (three receptions, 105 yards, one touchdown), Thomas (five receptions, 54 yards, one touchdown).
Colts leading passer: Matt Hasselbeck (18-35, 252 yards, zero touchdowns, zero interceptions).
Colts leading rusher: Frank Gore (16 carries, 60 yards).
Colts leading receiver: T.Y. Hilton (four receptions, 132 yards, one touchdown), Donte Moncrief (three receptions, 52 yards).
The 51 points were the most in Jaguars regular-season history, with a 62-7 AFC Divisional playoff victory over Miami following the 1999 season the only game in franchise history in which the team scored more points. A remarkable note on this game: The Jaguars trailed 13-3 in the second quarter and 13-9 at halftime.
Head Coach Gus Bradley: "We started off a little slow, but we came back and were very efficient. I was really pleased with the defense. I thought how the defense played they felt ready to go, they were prepared, I felt their energy was high-level. There were a couple of busts where they had some explosive plays but overall one of our cleaner games."
The stunning reversal ended the Colts' 16-game winning streak against AFC South teams.
Jaguars linebacker Paul Posluszny: "It was beating a division opponent – and beating them in a very dominant fashion. It was an awesome experience."
The victory came a week after a 42-39 loss at Tennessee dimmed the Jaguars' already-fading playoff hopes.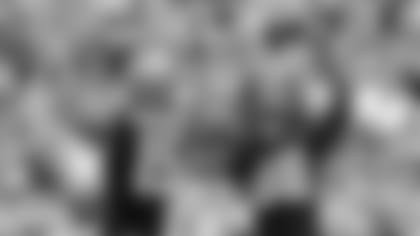 ---
---
Bradley: "I told them in the locker room I'm feeling more grateful more than anything just because it's tough what we went through last week to come in and kind of get punched."
The Jaguars, as they had much of the 2015 season, fell behind early and trailed by 10 points after Mathis' fumble recovery in the end zone late in the second half. After safety Clayton Geathers returned a fumble by Bortles to the Jaguars 34 with 1:01 remaining, the Colts seemed poise to hold a two-score lead at halftime. But Branch got around the edge on 1__st__-and-10 from the 34. Branch not only sacked Hasselbeck, he returned the fumble 49 yards for a game-turning touchdown.
Bradley: The sack-caused-fumble that Branch had that went for a touchdown was a big play in the game. I thought that was a huge play. Momentum was in their way, so I think it really changed momentum at that point, so I thought it was a huge play in the game."
Bortles: "Andre Branch picking up that fumble and running, that was huge. To be able to go into the half just down a couple of points was, I thought, really good."
Defensive end Jared Odrick: "You don't wait for moments like that. You try to make things like that happen. We were fortunate to have Branch make a play like that and I think it raised our awareness towards what we needed to do to win the game. It was definitely an uplifting play – no question."
Branch's play kept the Jaguars in a game that felt as if it was slipping away.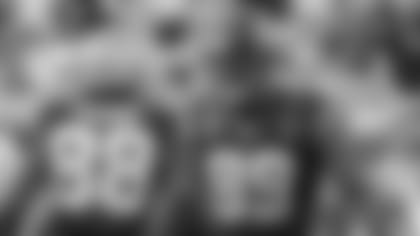 ---
---
Bortles: "I thought the guys did really good job of not folding to adversity and coming out in the second half and responding offensively. We were shooting ourselves in the foot and it wasn't really anything they were showing us. It was obviously the worst half of football we played [in 2015], but I thought the guys did a really good job responding in the second half."
The response started immediately, with the Jaguars forcing a punt on the Colts' first third-quarter possession and Bortles finding Hurns for an 80-yard, catch-and-run touchdown.
Bradley: "I think they felt like, 'OK, you know what, we weathered the storm, we didn't play very well and we're capable and better.' The defense was playing pretty well. Offensively it felt like, 'let's just go do the things that we're capable of doing.' You could feel it from them. They knew it, they had great confidence, and nothing really needed to be said too much. I thought we went in there and said here's how we're going to go about it and we talked about it. I think we just challenged each other as a team, and they did well."
The game was memorable for many Jaguars players from the era. Greene's 73-yard punt return for a touchdown made it a 23-3 lead and running back Denard Robinson led the Jaguars with 75 yards and a touchdown on 14 carries replacing injured starter T.J. Yeldon. The game was a highlight game in an otherwise difficult era for the Jaguars and stands out as the biggest victory of Bradley's four seasons as the team's head coach. The team's 5-11 record was the best of Bradley's tenure, and multiple narrow losses that season kept the Jaguars from finishing above .500. Much went wrong for the Jaguars during Bradley' tenure. On this day, much went right.
Bradley: "I always enjoy it but what a great day. I really mean that. I think it's more grateful. I'm grateful that these guys hung tough, stuck with it and came out the way they practiced. For them to see it come together, that's the part I'm more appreciative than anything."
Odrick: "You want to go out there and dominate. You want to go out there and play. The thing is, you feel like it's another step in the process. Yes, we can do this. Now let's do it again. Now let's do it again. Now let's do it again. As opposed to, 'we have to redeem ourselves – redemption.' No, it's not about that. It's about another step in the process and keeping your eyes forward – fixated forward."
Bortles: "I definitely thought it was a complete win."