Ahead of the start of the season this weekend, Channel 4 has announced its line-up of presenters as the channel becomes the new terrestrial home of the National Football League.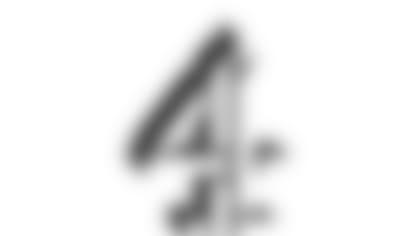 Long-time NFL fan and amateur player for the London Warriors, Vernon Kay will host The American Football Show – Channel 4's regular-season highlights which will be broadcast on Saturday mornings at 9am.
Colin Murray, who hosted American Football coverage for Channel 5 and currently also presents a show for talkSPORT, will anchor 4's live coverage of the two live Wembley games on September 29th and October 27th.
Live coverage of NFL's Sunday Night Football game, which begins this week with the New York Giants at Dallas Cowboys, will again be hosted by the legendary duo of Nat Coombs and Mike Carlson – who hosted the show on Channel 4 last year.
Live coverage and programming, including The Super Bowl, live Wembley games, Sunday Night Football games and weekly highlights, will be produced by the multi-award winning production company, Sunset Vine – who have been appointed by Channel 4 for the 2013/14 season.
Sunset Vine jointly produced Channel 4's BAFTA award-winning Paralympics coverage.  They have also produced 4's coverage of Sunday Night Football for the past three years and previously produced all of Channel 5's NFL coverage and BBC TV's weekly playoff coverage.
Announcing the new line up, Channel 4's sports editor Jamie Aitchison said:* "The wealth of NFL programming on 4 allows us to bring viewers a great presenting team across all the shows. Vernon, Nat and Colin are all avid fans of the NFL and their different styles alongside great knowledge and enthusiasm means our viewers are in for a treat. With Mike Carlson's superb insight and special guests throughout the season we can't wait to get going this weekend."*
John Leach, Managing Director, Sunset Vine, commented: "This fantastic contract plays to our strengths of working together with Channel 4, our long history with the NFL and our knowledge of the sport. This experience, together with our success of producing award-winning sports tv programming makes the Channel 4, NFL and Sunset Vine combination compelling."