JACKSONVILLE – Senior writer John Oehser, senior correspondent Brian Sexton and team reporter Ashlyn Sullivan offer quick thoughts on the Jaguars as they prepare to play the Denver Broncos at TIAA Bank Field in Jacksonville Sunday in a 2021 Week 2 game …
This may be a tougher test. Jaguars quarterback Trevor Lawrence is a rookie, so the entire 2021 season will be about tests for the No. 1 overall selection in the 2021 NFL Draft. He did well in parts of his first test – last week's regular-season opener – and not well in others, particularly three interceptions that were precisely the sorts of interceptions you expect from a rookie quarterback against the Cover 2, zone defense played by the Houston Texans under veteran defensive coordinator Lovie Smith. Well, this week's test may be trickier for Lawrence. Whereas Smith's approach straightforward – force the quarterback to throw safe underneath and make chance throws when he loses patience – the Broncos under Head Coach Vic Fangio attempt to confuse the quarterback with exotic looks and blitzes – and with shifting coverages. The Jaguars can help Lawrence significantly by running better than they did in Week 1 – and by reducing the penalties that put him in difficult situations early – but he also must be ready for more complex defense than he ever has faced.
Basics are big. This is a point that Head Coach Urban Meyer has emphasized all week; look for him to keep emphasizing it. The point is that the Jaguars must eliminate the avoidable mistakes that cost them early and often against the Texans. The Jaguars had four pre-snap penalties – and four more holding penalties – on the first eight drives, which meant Lawrence was working long-yardage situations early and facing a big deficit late. That contributed to him throwing into difficult situations coverages, and it contributed to offensive coordinator Darrell Bevell calling far too many passes plays. As Meyer said this week, there is little-to-no margin for error in the NFL. The talent level is too close. But for a young team, with a young quarterback, it's almost impossible to win giving away yards and series. If the Jaguars can eliminate those avoidable errors, we can begin seeing the potential of this offense and team.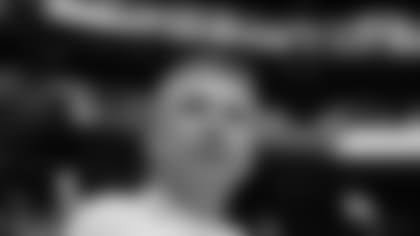 There's a lot of pressure this week. The Houston loss was too messy and seemed too much like recent teams around here for anyone to feel comfortable. But it was just one loss. A lot of the silly mistakes, communication issues and stupid penalties can be chalked up to the first time out for a new team and staff. Now, if I'm Meyer, I'm not telling my team or the media that my track record is way too good to ever see a first quarter like we saw at NRG Stadium. But I'm also not coming back this week and driving my team into the ground to make that point. Change is built with time, not out of desperation. I thought the coach said it well when he spoke immediately after the game and said he needed his team to relax. He corrected himself and said, "not relax but to calm down," but I thought he had it right the first time. This is a young team with a new staff and the coach, and quarterback are both making the transition from Saturday to Sunday. Everyone would do well to take a deep breath and keep doing what they have been doing, which is working to build a team capable of lining up and competing every play, every game. More time is needed, not more pressure. Save that for Year Two.
Run it like it's Oklahoma. No college program was ever more run-oriented than the Oklahoma Sooners when I was a kid. They ran the wishbone to perfection. It was beautiful to watch, almost never threw the ball and I never missed it. I might go that direction Sunday against Denver; not the wishbone, but the focus on the run. The Broncos are built to play the pass with Von Miller and Bradley Chubb rushing the passer and Justin Simmons, Kyle Fuller and Patrick Surtain II waiting to take advantage of an errant throw. The Jaguars have thrown 35 times or more in a game 17 times since the start of the 2019 season and the four quarterbacks who have attempted those passes are a combined 1-16. This team, the 2021 Jaguars, can't win if they can't run … so you might as well establish the run no matter the cost.
Self-accountability. Players are holding themselves accountable about how they contributed to the Week 1 loss. Cornerback Shaquill Griffin shared some insight of what the mood was like in the postgame locker room: a little shocked. Griffin said he and safety Rayshawn Jenkins had a long talk on the plane ride back to Jacksonville about what they have to do as captains to ensure the mistakes we all saw in Houston won't happen again. It was notable when Griffin told us he was catching punts at Wednesdays practice, mentioning tracking the punt in the air can help with defensive backs catching skills, something Griffin admitted he needs to work on after dropping an interception in his hands during the first series of the Houston game. "I need to make that play," Griffin said.
Aware of the challenge. I originally saw this Week 2 game against Denver and thought, "No big deal." I was impressed with what I saw at training camp and thought the Jaguars would have looked much more competitive versus the Texans in Week 1. Well … I was wrong, and now I look at this Denver defense and think, "Oh boy." Meyer and Lawrence didn't say "Oh boy," but they did share some insight on the difficult matchups Denver's star-studded defense will provide. Meyer said the team needed to be aware where Miller lines up at all times and Lawrence said the Broncos defense was really competitive with one-on-one matchups. Sunday is a big test for this offensive line; the unit must hold off the pass rush of Miller and Chubb. That's a bigger test than I thought it would be back in early August.