TIAA Bank Field

TIAA Bank Field Safety and Stadium Information
Welcome to TIAA Bank Field, Duval! We're excited to have you with us at full capacity for the 2021 Jaguars Season. We have made some changes to our game day policies and procedures to ensure your experience is as safe as possible.
Check out the video below to review everything you need to know before you head to the game. Don't forget to also download the Jaguars Mobile App to stay up-to-date on all the latest information regarding game day at the Bank, access to your digital tickets, and to make purchases with JagsPay.
If you already have the Jaguars Mobile App, please make sure it's up-to-date.

Enhanced entry experience with new shaded gates and added points of entry.
Don't miss a minute of your event with our new self-service bar, TendedBar, located in the North Deck. Register with 3 easy steps, and order drinks for the rest of the game without having to use your ID or credit card again.
Stadium improvements are on-going this season, including the Pride of the Jaguars and club seating.
Cell phone and keys can stay in your pockets with our advanced security checkpoints.
With your clear bag in hand, you'll be able to walk through entrance security with no hassle.
Additional screening may be required by stadium personnel.

Mobile ordering will be available for pickup at select concession stands to expedite speed of service.
On Game Day:
Text HUNGRY to 474747 for food pick-up.
*Standard data rates apply. Limited menu options available.
Note: In-seat hawkers are no longer available at TIAA Bank Field.

No smoking of any kind, including vaping, will not be permitted inside the gates of TIAA Bank Field. All tobacco products (including e-cigarettes) are prohibited.
No guest re-entry will be permitted.

In accordance with state and local guidelines, masks are recommended for unvaccinated guests.
Those that are most vulnerable to COVID-19 should exercise extra caution.

All public spaces and surfaces will be cleared prior to fan arrival and throughout game day.
Certified Disinfection Specialists in blue vests will be actively cleaning on game day.
Hand-sanitizing stations are available throughout the stadium.

Guests are permitted to bring one, commercially-branded, factory-sealed, plastic, 16.9 oz. or less size bottle of water inside the gates at TIAA Bank Field.
Additional water-bottle filler stations have been installed at the stadium.
Guests needing to cool down are recommended to visit the south end zone plaza level or Daily's Place for shaded areas.
First aid stations are located at sections 123, 410 and 436.
The stadium's onsite medical team will be prepared to treat guests on-site.
If you're in the stadium and begin to feel ill, you should seek help immediately.
The Fan Entertainment Zone opens three hours prior to kickoff in the south end of the stadium.
Mobile charging stations are available throughout the stadium.
Mom Pods & Sensory Room are located on the plaza level in the south end zone.

Be a good teammate by abiding by all protocols and following the directions of stadium staff.
Those that do not, will be subject to disciplinary measures as outlined in the Fan Code of Conduct.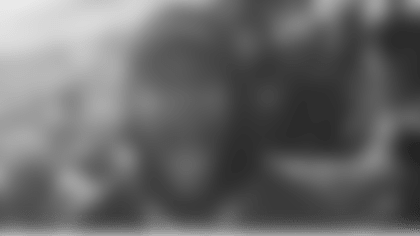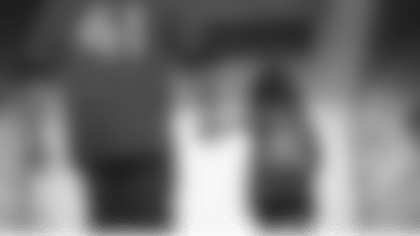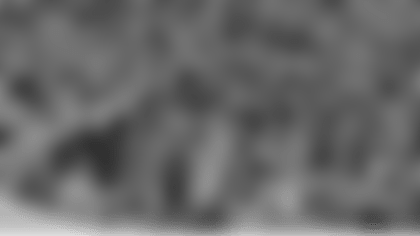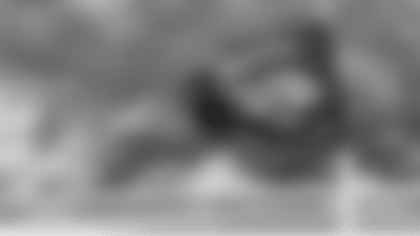 Holder agrees, on behalf of Holder and anyone for whom Holder obtains a ticket, that Holder and each such individual will not attend the Event if they have tested positive for COVID-19 within 14 days prior to the Event, or, unless they are fully vaccinated for COVID-19 (as defined by the CDC), any of the following is true on the Event date:
Within the prior 14 days, they have been exposed to someone who has tested positive for COVID-19, or are subject to a federal or local travel or quarantine advisory due to COVID-19;
Within the prior 48 hours, they have experienced symptoms of COVID-19 (e.g., fever of 100.4⁰F or higher, cough, shortness of breath or difficulty breathing, chills, repeated shaking, muscle pain/achiness, headache, sore throat, loss of taste or smell, nasal congestion, runny nose, vomiting, diarrhea, fatigue or any other symptoms identified by the CDC) (anyone who is fully vaccinated but experiences any of the above symptoms within 48 hours before the Event should nevertheless consult a healthcare provider and get tested for COVID-19 before attending).
COVID-19 WARNING
YOU MUST FOLLOW ALL STADIUM POLICIES, INCLUDING HEALTH AND SAFETY POLICIES, AND POSTED INSTRUCTIONS WHILE IN THE STADIUM AND ON STADIUM GROUNDS.
AN INHERENT RISK OF EXPOSURE TO COVID-19 AND ITS VARIANTS EXISTS IN ANY PUBLIC PLACE WHERE PEOPLE ARE PRESENT. COVID-19 IS AN EXTREMELY DANGEROUS DISEASE THAT CAN LEAD TO SEVERE ILLNESS AND DEATH. WHILE PEOPLE OF ALL AGES AND HEALTH CONDITIONS HAVE BEEN ADVERSELY AFFECTED BY COVID-19, CERTAIN PEOPLE HAVE BEEN IDENTIFIED BY PUBLIC HEALTH AUTHORITIES AS HAVING GREATER RISK BASED ON AGE AND/OR UNDERLYING MEDICAL CONDITIONS.
NO PRECAUTIONS CAN COMPLETELY ELIMINATE THE RISK OF EXPOSURE TO COVID-19. BY ENTERING THE STADIUM AND STADIUM GROUNDS, YOU VOLUNTARILY ASSUME ALL RISKS RELATED TO EXPOSURE TO COVID-19 AND ITS VARIANTS.