Jacksonville Jaguars Tickets

Grab your Jags gear, your friends and family, and experience Jacksonville Jaguars football at TIAA Bank Field with season tickets, premium seating, group tickets and more!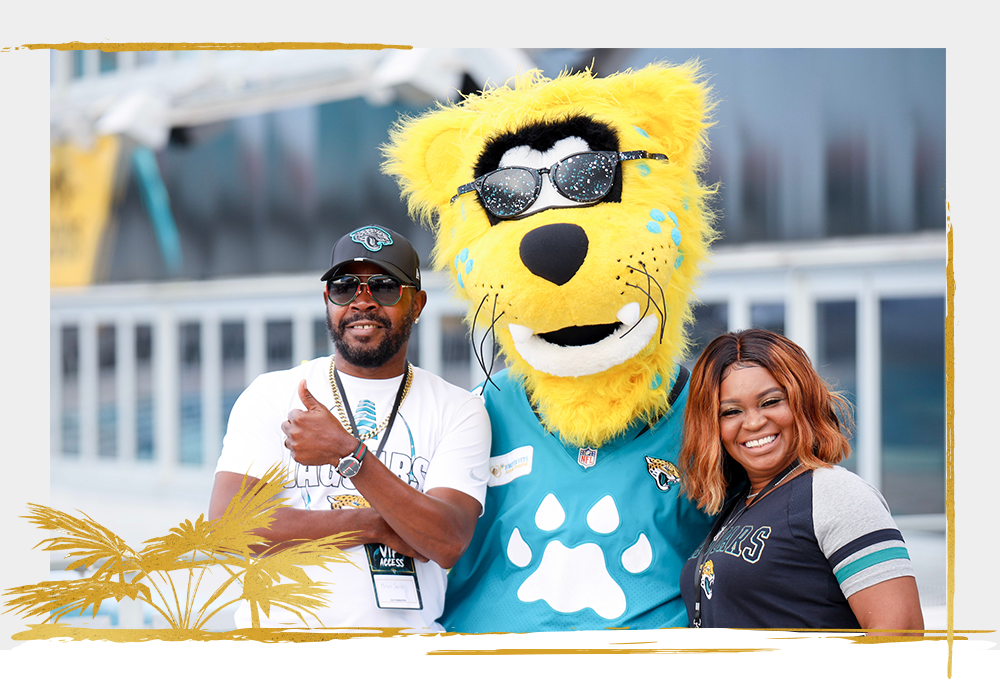 SEASON TICKETS
There's nowhere else to be on Football Sunday. Learn more about member benefits below. Now accepting 2023 season ticket deposits!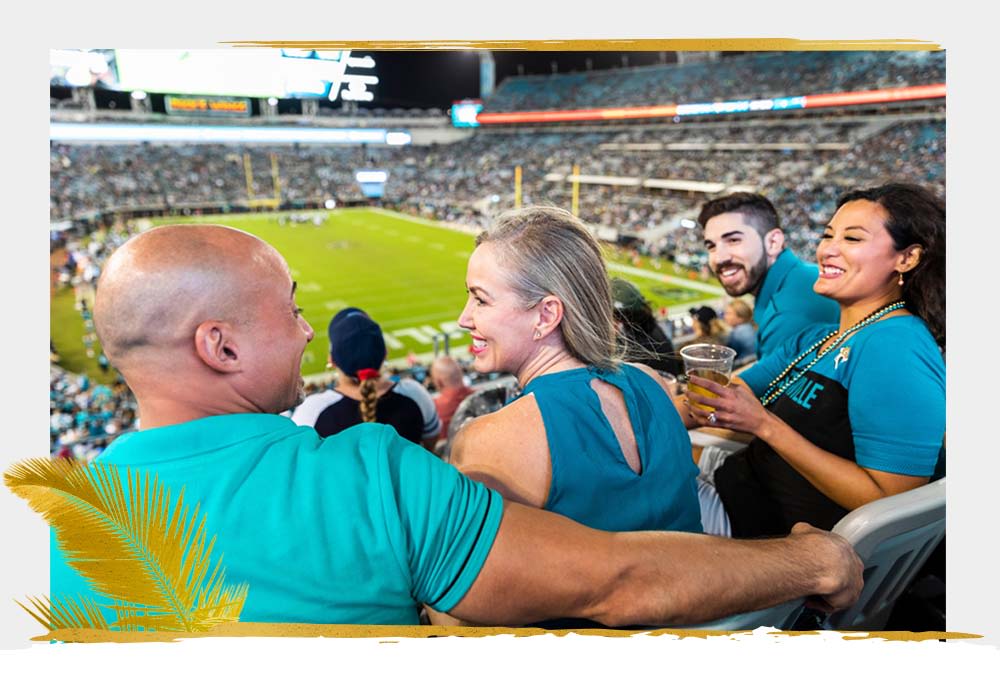 GROUP TICKETS
Call your friends or get a group of coworkers together and spend your Sunday at TIAA Bank Field. The Jaguars are offering discounted tickets for groups of 10 or more, including Terrace and Spa Cabanas.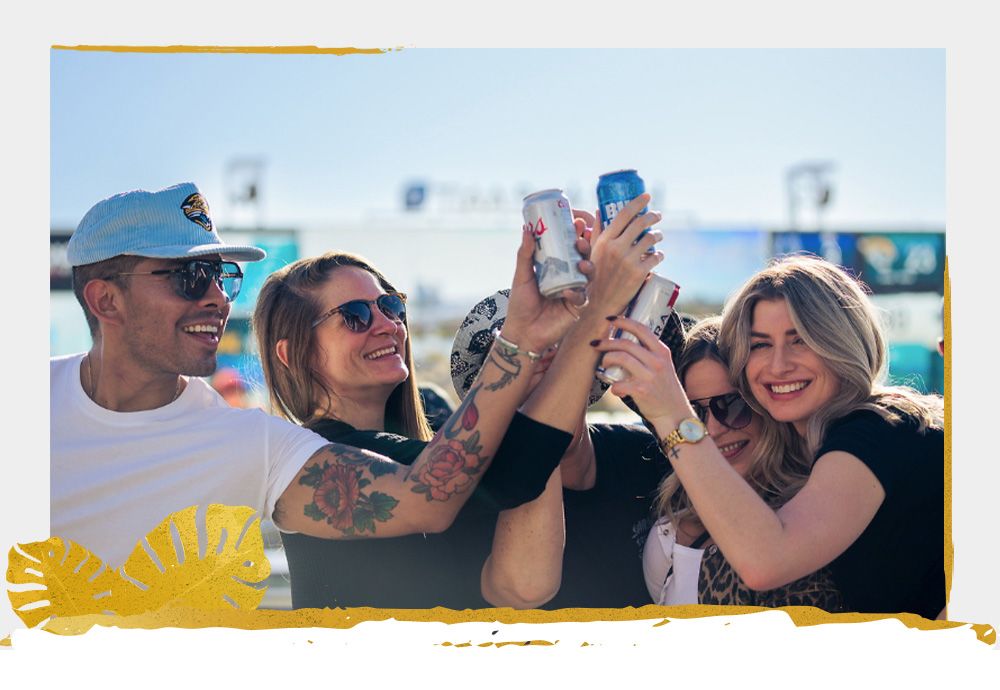 PROWL PASS
Prowl Pass is closed for the 2022 season. Information for the 2023 season coming soon!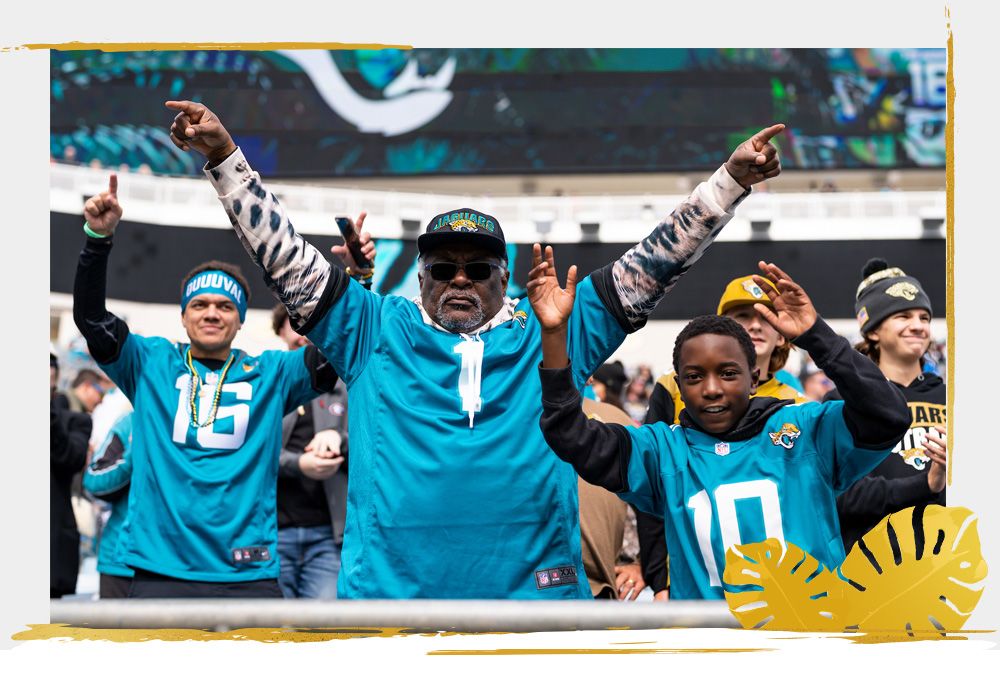 BUNDLE AT THE BANK
Mini plans are closed for the 2022 season. Place a deposit now to secure the best seats for the 2023 season!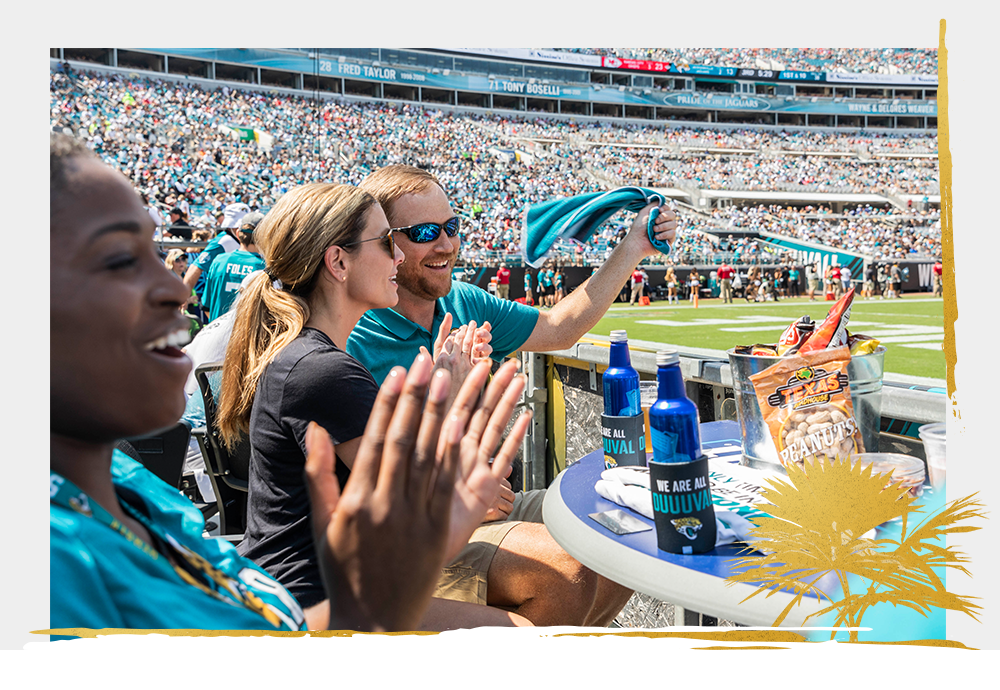 PREMIUM SEATING
Enjoy your full game-day experience with premium tickets for the Club, Fields Auto Group Terrace Suite, Field VIP Club, or select bar rails and tables around TIAA Bank Field.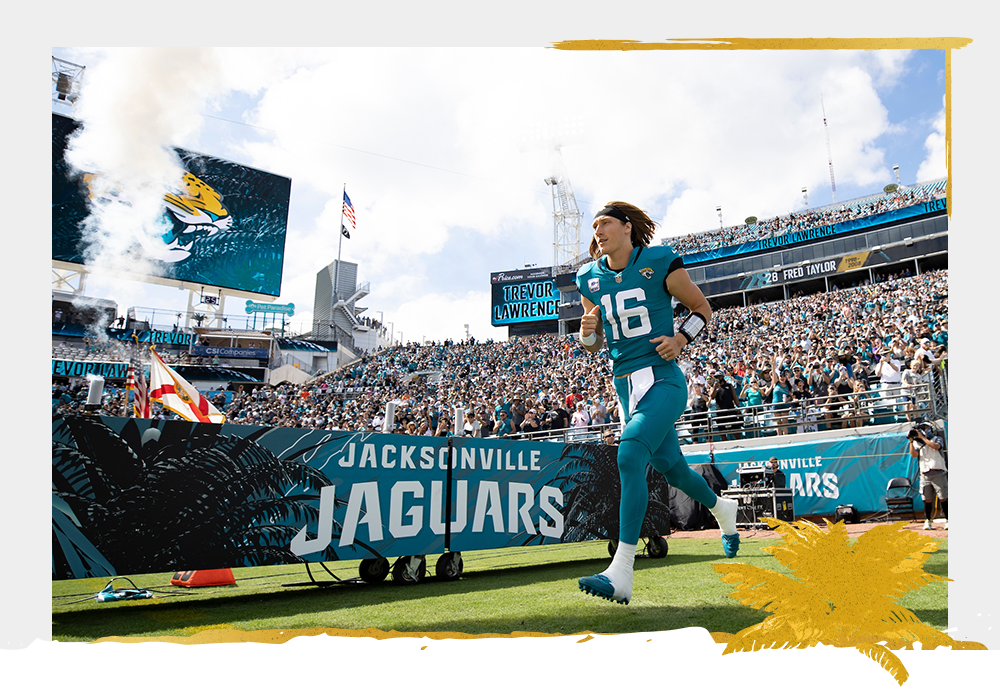 SINGLE GAME TICKETS
2023 Opponents Announced. See who the Jaguars will face at home and on the road for the 2023 Season.