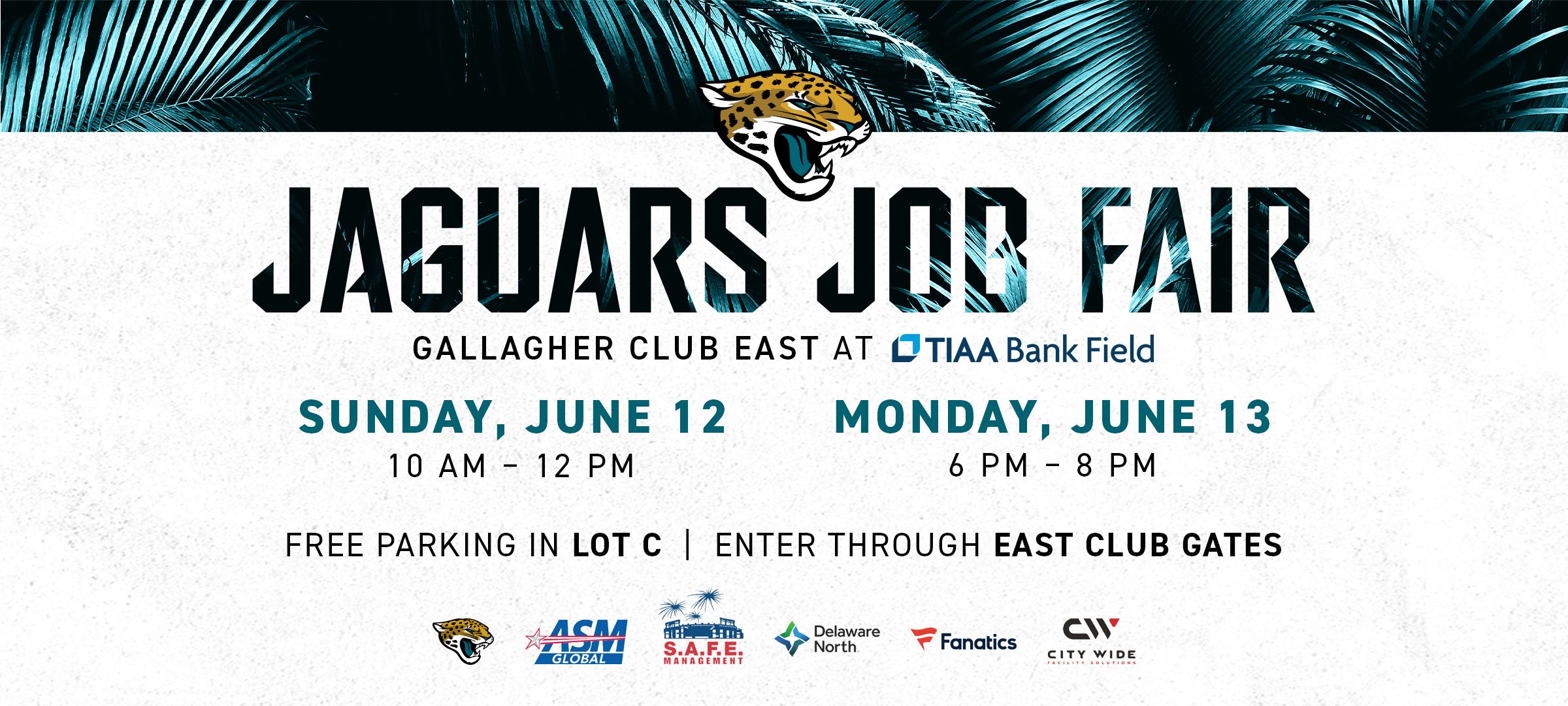 The staff of TIAA Bank Field work as a team to provide a monumental game day experience for each and every visitor and guest.
From our guest services, security and event staff to our housekeeping and food and beverage teams, each of the over 4,000 individuals who represent the stadium and the Jacksonville Jaguars on game days and during other stadium events share an unwavering commitment to each other and each and every guest in attendance.
As part of our team, you can expect a fun, rewarding and memorable experience in a fast-paced and exciting environment, where each staff member has the ability and opportunity to make a great impact.