PHILADELPHIA, Pa. – Senior writer John Oehser examines Head Coach Doug Pederson's postgame press conference following the Jaguars' 29-21 loss to the Philadelphia Eagles in a 2022 Week 4 game at Lincoln Financial Field in Philadelphia, Pa., Sunday
1. Turnovers really hurt Sunday … Sometimes, a theme bears repeating. Sunday was such a time for the Jaguars, and Pederson returned to quarterback Trevor Lawrence's five turnovers – an interception and four lost fumbles – multiple times in his postgame press conference.
"Obviously we can't turn the ball over five times like we did and expect good things to happen," Pederson said, adding: "Anytime you make the mistakes we did, turn the ball over like we did, and where we turned the ball over, you're not going to keep good teams out of the end zone. That's really the difference in the football game."
2. … but Pederson remains confident in Lawrence. Lawrence, who had played well in victories over the Indianapolis Colts and Los Angeles Chargers in Weeks 2 and 3, completed 11 of 23 passes for yards and two touchdowns with an interception Sunday. He also was sacked four times with three hits after not being sacked in Weeks 2 and 3.
"Short-term memory, No. 1," Pederson said when asked about Lawrence moving forward. "We have to fix those mistakes with him: Correct him, show it, keep teaching him. He's going to be better for it. We'll be better for it obviously down the road. He's great about fixing things and being a pro about it. That's what we expect, and he will do that."
3. More Pederson on Lawrence. Pederson said he spoke to Lawrence about the turnovers "during the game, told him we just have to keep fighting, keep pushing and plugging away. He understands. He knows. He's a professional. It's just something we have to continue to work on with him and with everybody, with everybody that touches the football. We're going to be good; we're going to be okay; you know we'll be fine. We will learn from this and make the necessary corrections."
4. Warm welcome. The game's dominant pregame storyline was Pederson returning to Philadelphia for the first time since being fired as the Eagles' head coach following the 2020 season.
"It was a great crowd," said Pederson, who from 2016-2020 coached the Eagles to three playoff appearances and a Super Bowl victory following the 2017 season. "A great welcome. It was good. At the end of the day, I have a job to do and get the Jags ready to play. It was good to see a lot of people. When you spend as much time here as we did, do the things we did, it was good to see a lot of people. I spent a lot of time in that stadium. The fans were great today as expected. Just unfortunate for us."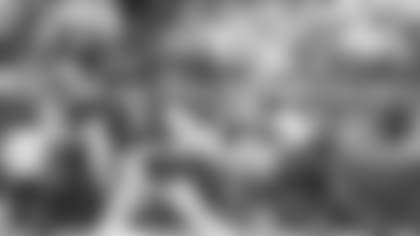 5. An issue of circumstance. Running back James Robinson, after rushing for 230 yards and three touchdowns on 51 carries in the first three games of the season, rushed for 29 yards on eight carries Sunday. He rushed for three yards on two second-half carries.
"We just didn't have enough touches," Pederson said. "Turnovers, you just don't have enough touches. You're trying to get the ball to this guy and that guy and stick to your plan. You just can't turn the ball over like we did. You just don't get enough opportunities."
The Jaguars ran 46 offensive plays Sunday after running 75 in a 38-10 victory over the Los Angeles Chargers in Week 3.
6. Working in the rain. Conditions Sunday were difficult and unseasonable with temperatures of 59 degrees at kickoff and a steady rain most of the game. Pederson said the Jaguars practiced "a little bit" in the rain Wednesday with Hurricane Ian approaching Jacksonville.
"Thursday it rained kind of like this, but we were inside, indoors, down there in Jacksonville," Pederson said. "Then Friday it was beautiful. We missed the bulk of the storm. We got lucky there." Pederson added, "We live in Florida, and it rains quite a bit down there. Even if we do practice and there is a little bit of rain, we are going to go outside and practice in the elements if we can."
7. "A good group of men." Pederson on the Jaguars: "I think I have a great feel for this football team. The guys are mad and they're a little bit ticked off. And they should be. They should hate losing more than they enjoy winning. That's what I told them after the game: 'Twenty-four hours, we will get in the film room tomorrow and look at it. Fix it, make the corrections, and move on.' That's a good group of men in there and they hurt just like I do. They want it just like I do. We'll get it fixed."