The Jacksonville Jaguars' 2012 mini-camp will wrap up with a 3:30 p.m. practice today and an 11:15 a.m. practice on Thursday. The public is invited to attend both practice sessions, subject to possible schedule changes due to weather conditions. There is no admission charge for mini-camp, and par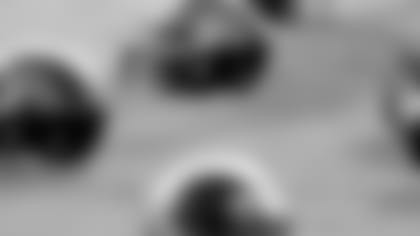 king will be available in the parking lots surrounding the stadium.
Fans should park in lots J, M, or N on the west side of the stadium. For fans attending practice sessions, video cameras and computers are strictly prohibited, as well as horns, whistles and other noisemakers. Audio or video recording, broadcasting, live streaming and blogging are also prohibited. Still cameras are allowed, provided the lens is not longer than six inches. Among the prohibited items are the following:
Cameras with lenses longer than six inches
Coolers or containers including cans, cups and bottles
Knives, guns and any type of weapon or explosive
Laser pointers
Noise makers, whistles and air horns
Pets, except special services animals
Video equipment and tape recorders
Laptop computers
Restroom facilities and concessions will be available. Fans wishing to get autographs are asked to do so after each practice session, outside the practice field fence as the players return to the locker room. Because of the full schedule during mini-camp, it is not possible to schedule autograph or photo sessions.