Jacksonville, Florida (July 28, 2022) — The Jacksonville Jaguars today announced a multi-year partnership with Coca-Cola Beverages Florida, LLC (Coke Florida) as the team's official soft drink and water partner. The exclusive rights allow Coke Florida to provide refreshing beverages such as the iconic Coca-Cola® brands and smartwater® to football fans on game day at TIAA Bank Field.
"I know Jaguars fans will be thrilled that we're adding Coke Florida to our game-day roster," said Scott Massey, Jaguars Senior Vice President of Corporate Partnerships. "With a hometown presence here in Jacksonville, it's a natural fit to serve Coke products at TIAA Bank Field for Jaguars games."
Located five miles from the home of the Jaguars, Coke Florida manufactures, sells, and distributes Coca-Cola products locally across the greater Jacksonville area. The family-owned, independent bottler operates fully integrated manufacturing and distribution facilities throughout a 47-county Florida footprint.
"Coke Florida is extremely excited to be a part of the Jacksonville Jaguars' game-day experience and all other activities at TIAA Bank Field," said Thomas Benford, President and Chief Operating Officer of Coke Florida. "This relationship also presents the opportunity for both Coke Florida and the Jaguars to grow in the Jacksonville market, reaching new audiences through our retail and foodservice activations. I believe that Jaguars fans will enjoy their new beverage choices."
Jaguar fans and visitors of TIAA Bank Field began enjoying Coca-Cola beverages supplied by Coke Florida in July 2022.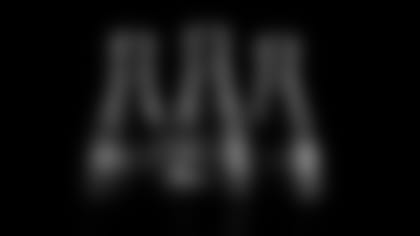 About Jacksonville Jaguars
The Jacksonville Jaguars are a professional football team, one of 32 member clubs of the National Football League (NFL), aligned in the South Division of the American Football Conference (AFC). Founded on Nov. 30, 1993, the team began play as an expansion team in 1995 and will compete in its 28th season in 2022. The team is owned by Shahid Khan, who purchased the franchise in January 2012. The club plays its home games at TIAA Bank Field, located near the St. Johns River in downtown Jacksonville, Fla. Since their inaugural season in 1995, the Jaguars have won three division titles and made seven playoff appearances, playing in 14 postseason games.
Director of Communications
About Coca-Cola Beverages Florida, LLC
Coca-Cola Beverages Florida, LLC (Coke Florida) is a family-owned Coca-Cola bottler. Coke Florida has an exclusive sales and distribution territory that covers over 21 million consumers across 47 Florida counties, and includes the major metropolitan markets of Jacksonville, Miami, Orlando, and Tampa. Coke Florida markets, sells, manufactures, distributes, and merchandises over 600 products of The Coca-Cola Company and other partner companies. The company is the third largest privately held and the sixth largest Coca-Cola bottler in the United States. The company is also one of the largest Black-owned businesses in the United States and the largest minority-owned business in Florida. Coke Florida was founded in 2015 and is headquartered in Tampa, Florida. To learn more, visit www.cocacolaflorida.com.
Vice-President, Communications
Coca-Cola Beverages Florida, LLC