JACKSONVILLE – This moment was earned.
So was the opportunity, and make no mistake: The 2022 Jaguars absolutely earned the opportunity to play host to the first home prime-time playoff game in franchise history Saturday.
Back-to-back seasons with the NFL's worst record in 2020 and 2021.
An offseason putting the past in the rearview.
A 2-6 start to the 2022 season.
All are part of the Jaguars' story – and as Head Coach Doug Pederson sees it, all are part of why they enter the postseason as AFC South Champions for the first time since 2017.
The Jaguars, who overcame a 10-point deficit in a 20-16 division-title-clinching victory over the Tennessee Titans Saturday, have made a habit this season of overcoming adversity. They rallied in seven of nine victories this season and rallied from a four-game deficit to win the South by two games.
That followed an offseason in which Pederson worked to build trust with players who won four games the past two seasons, including a 3-14 2021 season in which Head Coach Urban Meyer was dismissed 13 games into a tenure that featured multiple off-field issues.
"All those things we went through … maybe what they went through has kind of prepared us for moments like this," Pederson said.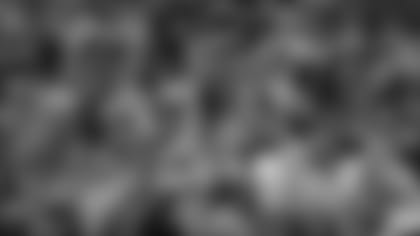 The Jaguars, after a five-game October losing streak, won seven of their last nine regular-season games. They enter the postseason on a five-game winning streak, their longest winning streak since 2005. The Jaguars only won more than five games in a season two previous times since 2010.
"You talk about peaking at the right time," Pederson said. "That started for us in December and now here in early January where you're starting to come together and figure some things out."
The Jaguars on Saturday won after trailing for the game's first 57 minutes, taking the lead with the game-winning points when outside linebacker Josh Allen returned a fumble 37 yards for a touchdown. The Titans outgained the Jaguars 312-222, outrushed them 147-19 and had a 36:12-23:48 time-of-possession advantage.
"A win's and a win's a win," Pederson said. "It's hard to win in this league and, I don't care how you do it. Bottom line is you have to figure out a way. Sometimes, you're going to score 40, sometimes you're going to score 20, or 10. Sometimes the offense is hot and sometimes they're not, or defense or special teams – whoever it might be. That was the type of game it was this past Saturday. That's a good football team we played, they were playing for the same things we were playing for.
"It wasn't our best offensively, we know that. But it was one of our best games defensively and on special teams. That's just how football seasons go. That's how teams go. This time of year, it really doesn't matter as long as you figure out a way to win that game."
The Jaguars finished the 2022 regular season ninth in the NFL in total yards offense (357.3) and 10th in scoring offense (23.7) after finishing 27th (305.3) and 32nd (14.8) in the categories last season. They finished 24th in the NFL in total yards defense (353.3) and 12th in scoring defense (20.5) after finishing 20th (353.1) and 28th (26.8) last season. They finished seventh in the NFL with a plus-five turnover margin after finishing last at minus-20 last season. They produced 27 takeaways (tied for fourth in the NFL) after producing nine in 2021. They committed 22 turnovers this season (tied for 17th most in the NFL) after committing 29 last season (tied for second most).
Trevor Lawrence this weekend will be a young quarterback entering his prime playing on a national postseason stage. He's far from alone. All seven AFC postseason teams have ascending quarterbacks who appear poised to be among the NFL's best for the next decade – Kansas City (Patrick Mahomes), Buffalo (Josh Allen), Cincinnati (Joe Burrow), Jacksonville (Lawrence), the Chargers (Justin Herbert), Baltimore (Lamar Jackson) and Miami (Tua Tagovailoa). "It's exciting for the game," Pederson said. "It's exciting for fans, the league, the whole thing, to have these young quarterbacks who are year in, year out, vying for these postseason spots. Now, Trevor gets his opportunity. It just goes to show how important that position is, as we know. We're just fortunate and blessed to have Trevor as our guy leading this football team. Last week was a step for him, obviously. Now this is another step in that direction."