JACKSONVILLE – This was a partnership that made sense.
Local team. Local company. Local project. The Jaguars and Miller Electric Company made their shared commitment to a local objective official on Monday, which Jaguars Owner Shad Khan said made it a very good day.
It makes their partnership perfect, too.
"We all want to move downtown Jacksonville forward," Khan said. "Today's announcement is proof that that's happening."
The Jaguars and Miller Electric on Monday announced a 10-year naming rights agreement recognizing the team's new sports performance center as the "Miller Electric Center." The center, under construction adjacent to TIAA Bank Field, will be the team's headquarters for football operations and is scheduled to open before the 2023 season.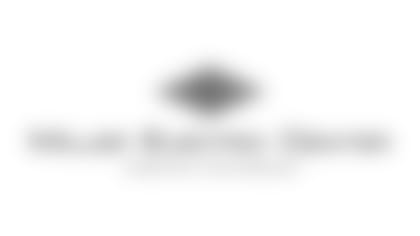 Jaguars President Mark Lamping called a local naming rights partner "100 percent a priority."
"We couldn't be more pleased," Lamping said of Miller Electric – a national company headquartered in Jacksonville founded in 1928 that currently has more than 3,000 employees. "Having local companies involved in the construction was a priority for us from the beginning. Every opportunity we had was to keep the work local so that local trades had the opportunity to benefit from the construction.
"No one has deeper roots here in Jacksonville than Miller Electric. The fact that they believe in this project and believe in downtown speaks volumes."
The $120 million Miller Electric Center – a public-private partnership between the Jaguars and the City of Jacksonville – will be a state-of-the-art 125,000 square-foot facility housing all Jaguars football staff and football operations including locker rooms, training and medical facilities, office space and a draft room. It will include two full-size grass practice fields as well as one indoor field along with shaded public viewing stands, concession areas and a team store.
Jaguars Head Coach Doug Pederson thanked Miller Electric and all involved for "what's going to be a state-of-the-art facility."
"We're looking forward to it as coaches next summer handing the keys over to us so we can get in and get to work," Pederson said. "It just goes to show the partnership the Jaguars and the City of Jacksonville have. We're looking forward to getting this thing going."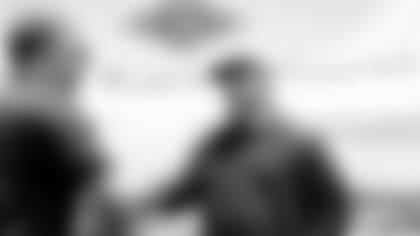 Miller has contributed to every major construction project since the team's inception – projects that include the 1993 original stadium construction (1993), the Jaguars' locker-room renovation (2012), the 2014 north-deck expansion and the 2017 Daily's Place construction.
"We've been here from the original construction of the stadium, through every renovation, and we have had members of our company here for every single home game throughout the history of the team," Miller chief executive officer Henry Brown said Monday.
Brown on Monday spoke of attending the first preseason home game in franchise history in 1995 and thinking, "Wow, our city has made it."
"It's clear we have moved to the next level," Brown said, with Khan saying: "Miller Electric has been doing business in Jacksonville for nearly a century. When a company with roots this deep agrees to a long-term commitment to the Jaguars and the future of downtown, that means that downtown Jacksonville is moving forward."