HOUSTON, Texas – Senior writer John Oehser, senior correspondent Brian Sexton and team reporter Ashlyn Sullivan offer quick thoughts on the Jaguars' 37-21 loss to the Houston Texans Sunday in a 2021 Week 1 game at NRG Stadium in Houston, Texas.
This was a shaky start – too shaky. The reality is this was a shaky start for the Jaguars in many areas. There were too many dropped passes from all offensive skill positions, and seven first-half penalties meant Jaguars rookie Trevor Lawrence was rarely in the positive down-and-distance situations you want for any quarterback – particularly in his first NFL start. That, combined with an early deficit that grew quickly into double digits, led to the Jaguars throwing 51 times and running 16. "You look up and you've thrown 51 passes," Head Coach Urban Meyer said. "That's not what we've got to be." Part of the focus following this game will be on the offensive line. What is expected to be a strength contributed to the early penalty problems, with three of the team's four first-half holding penalties on center Brandon Linder (one) and right tackle Jawaan Taylor (two). The Jaguars didn't allow a sack until the fourth quarter, but Lawrence was under pressure and scrambled on the first of two second-quarter interceptions. Still, make no mistake: This was not all an offensive line thing, with the entire offense too shaky early – and it's an issue Meyer said absolutely will be addressed – quickly. "We're moving the ball and then all of a sudden you look up and see that damned penalty flag," Meyer said. "Some just can't happen, so that was the biggest disappointment."
Rookie quarterbacks do rookie-quarterback things. It's hardly fair to focus on Lawrence in these quick thoughts because although the No. 1 overall selection in the 2021 NFL draft wasn't spectacular in his debut, neither was he particularly bad. And he certainly didn't do anything rookie quarterbacks don't often do. Lawrence's worst stretch Sunday came in the second quarter, when he threw interceptions on back-to-back possessions. Both plays were typical rookie quarterback plays, throwing across his body and across the field for one interception and throwing into coverage when cornerback Vernon Hargreaves III read Lawrence's eyes for an interception he returned to the Jaguars 7 to set up a field goal. But Lawrence also spent much of the first half in long-yardage, third-down situations – and that's no way to win with a young quarterback. Lawrence – despite finishing with three interceptions – had multiple impressive moments, completing 28 of 51 passes for 332 yards and three touchdowns. He will learn. He will be fine. Though it will behoove the Jaguars not to have him throwing on third-and-long as much as was the case Sunday.
Too many breakdowns defensively. Not a lot went right for the Jaguars early, but perhaps the defining moments came from a surprising source: a Jaguars defense that appeared throughout the preseason to be dramatically improved. Two key plays that swung the game came from Texans quarterback Tyrod Taylor, a veteran who completed 21 of 33 passes for 281 yards and two touchdowns with no interceptions – and Taylor's 40- and 52-yard first-half passes to wide receiver Brandin Cooks set up short first-half touchdowns that helped Houston to a 27-7 halftime lead. The thought here entering the game was that Taylor's experience and ability to extend plays could be trouble on Sunday. The Jaguars very much wanted to contain and pressure Taylor Sunday. They did much of the game, but the two big plays he managed to make at critical times significantly altered the game's momentum.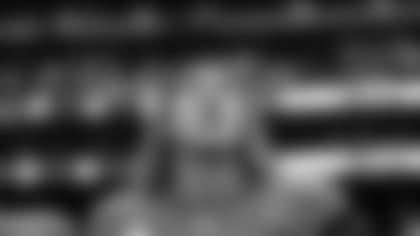 The first half was a team effort. So many things went wrong in the first half, and they were spread across both sides of the ball and to the sidelines: Holding penalties, dropped passes, interceptions, more penalties on the offense, three consecutive pass attempts to give the ball back to the Texans without consideration of the clock and the rookie quarterback who was struggling. That led to 10 points for Houston in less than a minute of game clock. A new coach and staff, 34 new players and a rookie quarterback equal mistakes and a rough start to make this one a classic case of "Everything that can go wrong will go wrong." This turnaround was always going to require patience and time, but in the first half on Sunday, it appeared more of both would be needed.
Same old story in Houston. The Jaguars have now lost seven consecutive games to the Texans. In the previous six games, the Texans ran for more than 140 yards and held the Jaguars to less than 80. On Sunday, it was more of the same, with the Texans building a big lead in the first half then grinding it out on the ground to the tune of 160 to 76. In those previous six games, from 2018-to-2020, the Jaguars turned the ball over 13 times and only took it away five. On Sunday, Lawrence threw three interceptions and the Jaguars didn't force a turnover. The Jaguars will eventually grow into a team that can throw the ball all over the field and expect to win, but with a rookie quarterback and lacking deep speed they're going to have to run the ball and protect it to give themselves a chance. You're not going to win when running back James Robinson has only five rushing attempts.
The kid is going to be alright. Yeah, those interceptions were bad decisions by Lawrence, especially the second one. But he showed a fearlessness that you must have if you're going to be the man. You could just feel the rookie at the end of the second quarter and into the third quarter trying to settle down and get comfortable – and at the time, it looked like he was really struggling. The tide turned with that 41-yard strike to wide receiver DJ Chark Jr., which showcased the kind of instinct for the big play that we all watched Lawrence m make weekly during his college days at Clemson. He learned a lot in the first regular-season loss of his entire football career – and there will be more learning experiences this season. But te talent is undeniable as is his competitive desire. In time he will be unstoppable, but that time isn't now.
Rookies make mistakes. I am not worried about Lawrence's three interceptions. What I am worried about is what looked to be a lack of organization and awareness on the field for both sides of the ball. Giving up a 52-yard pass with 12 seconds left in the first half can't happen. The incredible amount of penalties gives your rookie quarterback no chance. That can't happen. The Jaguars did themselves zero favors against the Texans.
Lawrence threw too often. Lawrence threw 51 times compared to Taylor's 33 attempts. I was surprised how much the Jaguars got away from the run – recording only 76 rushing yards throughout the day. The Jaguars offense outgained the Texans in passing/receiving but had only 16 carries compared to the Texans' 41 rushing attempts… why? The thought is maybe they are trying to do too much on offense too soon. Getting back to the basics sounds like the best recipe for the Jaguars going into week.