1. Whoops and a big play the other way. The Jaguars squandered an early opportunity and allowed a big play to give the Texans an early lead. First, the Jaguars failed to score after starting their first possession on the Texans 48 after a Texans punt and fair-catch interference penalty. Jaguars' wide receiver Calvin Ridley couldn't hold a possible 30-yard touchdown pass from quarterback Trevor Lawrence, then kicker Brandon McManus missed a 48-yard field goal to end the possession. "We need to have a heightened sense of just attention to detail," Lawrence said. "Too many bad plays in critical moments and critical situations." A 46-yard pass from Texans quarterback C.J. Stroud to wide receiver Tank Dell gave Houston possession at the Jaguars 2, with running back Dameon Pierce's one-yard run two plays later giving the Texans a 7-0 lead with 7:35 remaining in the first quarter.
2. Blooooock – and another Texans touchdown. The Jaguars for a second consecutive week struggled with missed opportunities Sunday. They failed to score on four first-half possessions past midfield against the Texans, with the second ending when rookie defensive end Will Anderson blocked a 51-yard field goal attempt by McManus with 12:02 remaining in the half. Ridley had dropped a potential first-down reception on 2nd-and-8 from the Texans 37 earlier on the series. "I'm not worried about him not being able to bounce back any of that," Lawrence said of Ridley, who also had two first-half penalties. "He's going to be just fine and we're going to continue to work that, and I have to do better for him, too." The Texans drove 41 yards on seven plays on the drive after the blocked field goal, with tight end Brevin Jordan catching a four-yard touchdown pass from Stroud for a 14-0 lead with 7:27 remaining in the second quarter.
3. Hands to the face. The Jaguars' first-half frustrations were frequent Sunday. The first two possessions ended on failed field-goal attempts, and the end of the third drive past midfield was just as momentum-sapping. The Jaguars faced 4th-and-2 at the Texans 45 when Lawrence pass to Ridley for a 12-yard gain to the Texans 33. The opportunity to trim a 14-0 Texans lead ended when veteran right guard Brandon Scherff was penalized for illegal hands to the face, negating Ridley's reception and forcing a punt. The Jaguars narrowly missed an interception by linebacker Devin Lloyd on the ensuing series that would have given them possession deep in Texans territory, with Jaguars wide receiver Jamal Agnew losing a fumble at the Houston 30 with 1:13 remaining in the half. The Texans pushed the lead to 17-0 with a 28-yard field goal by Ka'imi Fairbairn on the final play of the half. "The first 30 minutes was unacceptable," Pederson said. "It's not up to what our standards are and our expectations."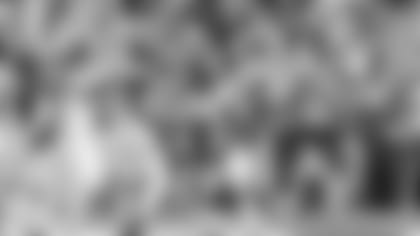 4. Inching back – then … what? The third quarter for the Jaguars wasn't so much about standout plays as an overall solid start after a mistake-filled first half. They began the half with a seven-play, 67-yard drive that ended with rookie running back Tank Bigsby's one-yard touchdown run with 11:17 remaining in the third quarter cutting the Texans' lead to 17-7. Texans' safety Jimmie Ward interfered with Ridley in the end zone to give the Jaguars possession at the one. McManus' 33-yard field goal cut the Texans' lead to 17-10, but Texans fullback Andrew Beck on the ensuing play picked up his own fumble at his 15-yard line and ran 85 yards for a kickoff return touchdown and a 24-10 Texans lead with 4:19 remaining in the third quarter. "Missed tackles," Pederson said "Those type of things are unacceptable. It was a great kick, whatever we wanted it to be. The ball was on the ground. Just poor execution. We couldn't get them on the ground. Great play by them, just failed execution." Added cornerback Tyson Campbell: "That was a big play for them. We were coming back but plays like that happen. You have to find a way to bounce back and it's what it is."
5. Whoops – and a clincher. The Jaguars trailed 24-10 late in the third quarter with a chance remaining for a rally. Then Texans linebacker Blake Cashman intercepted a third-and-seven pass from quarterback Lawrence to Agnew at the Jaguars 49. "We had a good plan," Lawrence said. "I thought we did some things well. I thought we were in rhythm almost the whole day and we would just shoot or something foot repeatedly. We just couldn't get out of our own way." The Texans pushed the lead to 27-10 with a 26-yard field goal by kicker Ka'imi Fairbairn. The Jaguars cut the lead with a 26-yard pass from Lawrence to wide receiver Christian Kirk, but Stroud found Dell wide open three plays into the ensuing series for a 68-yard touchdown pass and a 34-17 lead with 8:59 remaining. "Offensively, defensively, special teams – all three phases had a hand in this one today," Pederson said.