JACKSONVILLE, FL (July 9, 2012) –  The Jacksonville Jaguars (www.jaguars.com) and Ashley Furniture HomeStore (www.ashleyfurniturehomestore.com) announced today a new multi-year partnership to make Ashley Furniture HomeStore the Official Furniture and Mattress Store of the Jacksonville Jaguars.
Scott Massey, Jaguars Senior Vice President, Corporate Partnerships said, "We are excited to welcome Ashley Furniture HomeStore to the Jaguars family.  Ashley Furniture HomeStore is a terrific brand that, in addition to providing great products, makes a meaningful difference in our community through its 'A Hope to Dream' charitable program. We look forward to working with the Ashley Furniture HomeStore team to underscore the importance of children getting a good night's sleep, and giving back locally."
"Our Ashley Furniture HomeStore team is very excited to continue our support of the First Coast community and hometown Jaguars," says Howard Fineman, Managing Member/CEO of the Ashley Furniture HomeStores based in Jacksonville.  "Being #1 in Jacksonville is a great achievement, but giving back locally is our real success. Our work with the Jaguars in gaining further exposure and success for the A Hope to Dream program is going to provide a big WIN for hopefully thousands of local kids and their families in the years ahead, as well as both of our local organizations," Fineman added.
Ashley Furniture HomeStore's A Hope to Dream program, which commenced in Jacksonville in January 2011, and continues to spread throughout the national HomeStore network, has resulted in hundreds more mattresses being delivered to kids in need this past month, bringing the number of new beds donated to less-fortunate kids to nearly 3,000.  Here in Jacksonville, the local HomeStores' goal is to deliver over 300 free beds in 2012 alone.  A portion of proceeds from every mattress purchased at the Jacksonville  HomeStores goes toward providing free beds to local First Coast kids in need.
The A Hope to Dream program provides free beds to local kids in need so that they can live healthier and more productive lives.  "We know that a good night's sleep has a positive impact on all areas of a child's life, from academics and extracurricular activities to relationships with friends and family," says Stephanie Morgan, Regional Customer Care Manager for the Jacksonville HomeStores. "Those wishing to nominate a child to receive an Ashley Sleep Memory Foam mattress set and comforter set can visit www.AHopetoDream.com. In-store applications are also being accepted at our three local Ashley Furniture HomeStore locations. Winning nominations are chosen based on originality, need and expression of thought."
In conjunction with the announcement of the multi-year partnership with the Jaguars, the local HomeStores have also introduced a Special Edition Ashley Sleep 16" Memory Foam mattress that has the A Hope To Dream logos stitched into the bed.  "Not only is this possibly the most luxurious-feeling mattress we have ever showcased, but with every purchase of this bed, a local child gets a free Ashley Sleep bed of their own," says Fineman.  "This is a great opportunity for our community to make a very positive impact in the lives of local kids, and show their passion for this great cause.  Without local community participation, the program wouldn't be where it is today.  We really appreciate all of the great support for this important cause." 
The new Special Edition A Hope To Dream mattress is on display at each of the three Jacksonville HomeStores and is already a top-seller.
# #
About Ashley Furniture HomeStore.  Ashley Furniture HomeStore, the #1 furniture and bedding retailer in the United States, delivers quality, affordable furniture to customers at over 435 independently owned and operated locations in the United States, Canada, Mexico, Puerto Rico and Japan. Ashley Furniture HomeStore is an exclusive provider of furniture from Ashley Furniture Industries, Inc., the largest furniture manufacturer in the United States. "Like" Ashley Furniture HomeStore on Facebook, follow them on Twitter, or see their design-focused boards on Pinterest.  The local Jacksonville FL HomeStores - located at St. Johns Town Center, River City Marketplace, and Orange Park @ I-295, are open to the public seven days a week and have over 100,000 sq. ft. of showroom in the local market, including over 50 mattress options on display.
Ashley Furniture HomeStore is the #1 Name In Furniture, the #1 Sealy Store in Jacksonville, and the Official Furniture and Mattress Store of the Jacksonville Jaguars.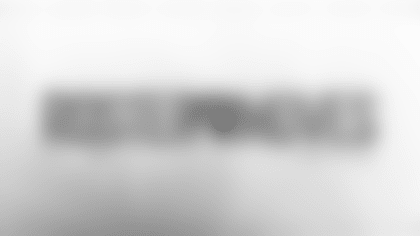 news
Roster Moves: Jaguars Elevate WR Jacob Harris