JACKSONVILLE, Fla.– The Jacksonville Jaguars have partnered with fast-rising startup company Paranoid Fan to launch a brand new mobile app for fans.  Just in time for the team's home opener this Sunday at EverBank Field, the app boasts several new features designed to enhance the game day experience.
"We knew that it was important to develop a world-class app experience for our fans and turned to Paranoid Fan to help us accomplish this goal," said Steve Ziff, Jaguars vice president of marketing and digital media.  "Working together, we've unlocked incredible opportunities to provide our fans with some of the most technologically-advanced and dynamically-built features, enhancing both their content and game day experiences.  When fully complete, we believe this will be one of the best apps that exist in sports and entertainment."
Fans using the mobile app on game day will find a host of capabilities that don't exist in other team apps.  A live chat room and private messaging feature lets fans communicate at all times, including a special gameday chat room for stadium-goers.  Paranoid Fan's custom-designed marketplace map helps fans find a fun tailgate crowd to join or area bars and restaurants that are Jag-centric.  Users will receive live scoring updates via push notification, as well as weekly statistics and standings.  All registered and ticketed fans can use the new app to sign up for seat upgrades and other game day benefits powered by Experience.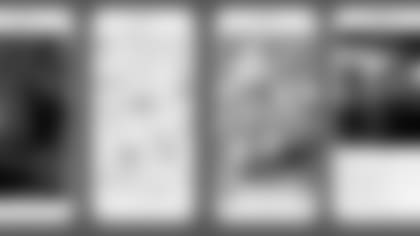 A key facet of the official Jaguars app that is already being utilized on game day is the all new mobile ticketing feature.  The Jaguars are the first team in the industry to utilize the newest Ticketmaster software developer kit (SDK), providing the new app with the most up-to-date backend technology to allow for a seamless mobile ticketing experience that is simple and first-class, in accordance with their move to full mobile ticketing.
The Jaguars app should have a familiar user interface as it's modeled after many popular social media applications.  During the week, fans can access all the unique content and features they've always been able to reach via the Jaguars app.  This includes news articles from Jaguars.com, live broadcasts featuring "live alerts," audio replays of all Jaguars radio and Jaguars.com broadcast programming, exclusive behind-the-scenes video of the team, photo galleries and rosters.  Fans are also invited to utilize the dedicated in-app camera with built-in game-friendly filters for photos that can be posted natively to social media.
"Paranoid Fan is excited to kick off the NFL season alongside the Jacksonville Jaguars with a new mobile application that will focus on driving social fan engagement around artificial intelligence and mapping," said Paranoid Fan CEO Agustin Gonzalez.  "Innovating around the game day and fan experience is paramount to us and the Jaguars."
The app has been in beta mode for several weeks and will remain that way as the Jaguars and Paranoid Fan continue to add unique features.  Still-to-come features include a native chatbot to provide experiential, stadium and football information, customer surveys and reviews, fantasy football integration, augmented reality and a version of the app designed exclusively for our U.K. fans. Stadium payment processing and a live mobile wallet will eventually allow fans to pay by app for food, beverages and merchandise at Jaguars home games.
Fans are encouraged to delete any old Jaguars apps from their mobile device and visit the iTunes or Android store to download the all new official app.  With new updates and enhancements being made weekly, users should turn on automatic updates to ensure they are always running the most current version of the official Jaguars app.