JACKSONVILLE – This is now more than just progression, and that's a positive.
Trevor Lawrence has improved weekly through six NFL games. That progress has accelerated in recent weeks, resulting in his first victory as an NFL starting quarterback this past Sunday.
"I would expect it to continue; I really like where he's at," Bevell said.
Bevell and Lawrence each spoke to the media Tuesday in the wake of their first victory together. As the Jaguars prepared for their 2021 bye week, they agreed that Lawrence – No. 1 overall selection in the 2021 NFL Draft – has improved throughout the first month and a half of the season.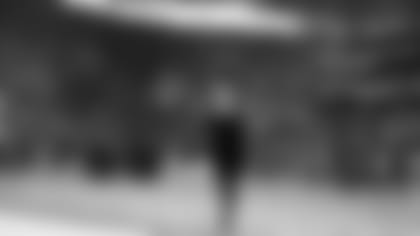 "I think you see the offense clicking more and more and we're really putting together some good games," Lawrence said. "We're just going to keep getting better."
Bevell on Tuesday praised Lawrence's improvement recent reducing turnovers, saying: "We're protecting the ball well." Lawrence had nine turnovers with seven interceptions through three games and has just two in the last three games – a last-play interception in a 37-19 loss to Tennessee and a lost fumble in this past Sunday's victory over Miami.
"Obviously, I'm playing more consistent and taking care of the ball I think is the biggest thing," Lawrence said. "Beyond that, situationally I think I've done a really good job the last couple of weeks. I would say turnovers and situational football I've gotten a lot better at."
Bevell said while Lawrence's development has been "steady," his performance against Miami showed the most growth. Lawrence completed 25 of 41 passes for 319 yards and a touchdown with no interceptions behind an offensive line missing two starters – doing so against a Miami defense that showed more pre-snap looks and blitzes than any previous Jaguars opponent this season.
"They gave him a lot of tough looks," Bevell said. "He handled the looks with poise. He was able to orchestrate the things he needed to. He got us in and out of some plays. Not all of them were perfect and clean, but the majority of them were.
"He was able to keep the ball moving. With the poise he has, he stayed confident in the situations. He's just doing a really good job and we'll continue to see that improvement from him."
Bevell also said Lawrence's decision-making has improved, and that Lawrence is seeing the defense better. "He's only going to continue to grow," Bevell said. "It's good to get a win and be able to see the progression. I think he'll just continue in that upward movement."
Lawrence, asked if the game is "slowing down," detailed the factors he believes are leading to his recent improvement.
"Slowing down, I guess you could say that's the term," he said. "I think you just start to understand what defenses are doing because you see looks. All these looks get recycled from team to team. They might do it a little bit different, but once you see all these different things you can always go back and remember, 'OK, I saw this this week and this is kind of how we adjusted.' You have that bank of things you have done to figure it out.
"That's part of taking care of the ball, just seeing everything sooner and being able to put the ball in a safe spot and get the ball in our playmakers' hands. That's something I've done a way better job of the past few weeks – maybe not taking quite as many shots downfield. You still have to mix some in to stretch the field, but getting the ball in our playmakers' hands and letting them run is huge."
This is more than just progression. This is rapid progression.
There could hardly be more positive news for the Jaguars.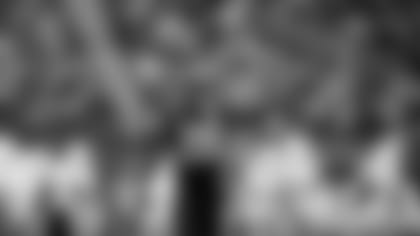 Bevell on Lawrence: "Confidence can waver in games. I really haven't seen that from him. He believes in himself. He's a very confident guy. The poise is something that really stands out to me. In all the moments he has been in, he has learned from all the moments, but in game situations nothing has been too big for him. He has handled it really well."
Jaguars cornerback Shaquill Griffin on the bye week: "Guys can come back, get healthy and clear their minds. The main thing is they have to stay professional. In my room, we were talking about, 'What's the plan for this week?' You have to be professional and come back prepared. This is not a week to parlay. This is not it. Get your minds right, clear your family and get back to ball. We've got an 11-week stretch and it's not easy. Enjoy the moment. That feeling you got [from winning this past weekend]? You don't want to lose."
Bevell on veteran wide receiver Marvin Jones Jr., who had seven receptions for 100 yards and a touchdown against the Dolphins and who has 28 receptions for 343 yards and three touchdowns this season: "It's nothing new. Marv's a guy we can really count on. He's a veteran player. He's come up time and time again in the time I've had with him. He plays big in those big moments."