JACKSONVILLE – Senior writer John Oehser, senior correspondent Brian Sexton and team reporter Ashlyn Sullivan offer quick thoughts on the Jaguars' 23-13 loss to Denver Broncos in a 2021 Week 2 game at TIAA Bank Field in Jacksonville Sunday …
The rookie quarterback will have better days. Talk about your hot starts – and talk about frustrating finishes. Jaguars rookie quarterback Trevor Lawrence experienced both Sunday, looking about as good as a young quarterback can possibly look on an 11-play, 83-yard drive that gave the Jaguars a 7-0 lead on the opening possession. Lawrence completed five of seven passes for 73 yards on the drive and went three of three for 62 yards on third down, with a 25-yard touchdown pass to wide receiver Marvin Jones Jr. as pretty – and perfect – a pass as you can imagine. Lawrence struggled mightily after that, finishing 14 of 33 passing for 118 yards and a touchdown with two interception. His third-quarter interception was a textbook rookie mistake, with Lawrence attempting the pass a second later than he should have, and with veteran corner Kareem Jackson closing faster than you normally would see in college. Broncos Head Coach Vic Fangio has a reputation for pressuring and befuddling rookie quarterbacks. Lawrence looked pressured and befuddled at times Sunday. He will have better days – a lot of them – but this was a tough day for the No. 1 overall selection in the 2021 NFL Draft.
This was a better defensive effort, but … Credit the Jaguars' defense; the offseason focus was on improving against the run, and there seems little doubt that mission has been accomplished with the Broncos rushing for 96 yards on 30 carries – statistics that look a little better than the Jaguars actually ran. The Jaguars also registered three sacks Sunday, and there were stretches Sunday when the defense played toe-to-toe with an improved Broncos team that features one of the NFL's best defenses. But the Jaguars entered Sunday's game focused on creating turnovers, something they had not done in three preseason games – or in a Week 1 loss at Houston. They didn't force a takeaway Sunday, either, and this doesn't yet feel like a team that can win without momentum-changing – and perhaps scoring – plays from its defense. The Jaguars' secondary also allowed big pass plays Sunday, something that hurt them in Week 1. Broncos wide receiver Courtland Sutton helped change the game's momentum multiple times, most notably with a 55-yard reception early in the third quarter that set up a 14-yard touchdown pass from Teddy Bridgewater to tight end Noah Fant that gave the Broncos a 17-7 lead. The Jaguars never seriously threatened again. This was a better defensive effort than Week 1. But the Jaguars still need a little more from this unit.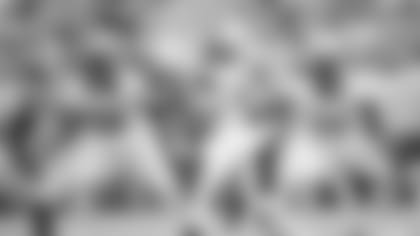 Better … for a half. Things were looking up for the Jaguars after the first half despite a pair of missed field goals that would have sent the home team to the halftime locker room with a lead: No turnovers, no sacks allowed, only two penalties, only two dropped passes … OK, it was time to head to the locker room and see if they can build on it. They could not. Bridgewater identified cornerback CJ Henderson was out of the game and immediately went after his replacement, Chris Claybrooks; Denver hit it for 55 yards, which set up a 17-7 Denver lead. Lawrence started to force things after that, and threw two second-half interceptions – and penalties, which weren't an issue in the first half, came into play in the second. The outcome was the same and at times it looked similar, but they played a good first half and gave themselves a chance before it began to unravel. The Jaguars are kind of like one good shot at the end of a bad round of golf; they give you just enough to get you excited about what's possible the next time out.
Bridgewater had too much time to throw and he made them pay. The Jaguars finished with three sacks and eight pressures Sunday, which looks like a decent outing but there were just too many instances he had as much time as needed to make the throws. Bridgewater completed 76 percent of his passes and was comfortable in the pocket most of the day. I won't pretend to know what didn't work or who missed their lane or even how defensive coordinator Joe Cullen can create more pass rush, but they must find a way. Defensive end/linebacker K'Lavon Chaisson was nowhere to be found a week after he was all over the place in Houston and the Broncos chipped at defensive end/linebacker Josh Allen trying to slow him down. They can't let Arizona Cardinals quarterback Kyler Murray or Cincinnati Bengals quarterback Joe Burrow, or Tennessee Titans quarterback Ryan Tannehill have that kind of time in the coming weeks and expect to break what is now a 17-game losing streak.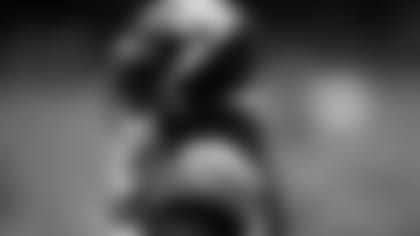 What happened? No one could put their finger on why the offense could not get the ball down the field after the game's first drive. Lawrence stressed they had to work on keeping the momentum, but a lot of the reason the Jaguars could not get the ball downfield after the touchdown was credit to Denver's defense: the Broncos adjusted. The Broncos went from playing primarily man coverage to playing zone, forcing the offense to dump the ball in the middle of the field. The Jaguars offense must do better at adjusting to what the opposing defense is showing them and keeping the initial momentum going all four quarters.
Make the play. This was the theme all week at practice, so much so that Jaguars cornerback Shaquill Griffin was fielding punts at practice to work on his catching skills after dropping an interception Week 1. Griffin had two chances to take the ball away Sunday and safety Rayshawn Jenkins had an opportunity as well. This secondary must start getting turnovers and giving the ball back to their rookie quarterback. "Defense made a huge step game one to game two," said Griffin. "The plays being called out were clear and we were playing fast. Now we have to get the ball. Let's build on this." If Griffin makes even one of those plays, the entire momentum of the game changes. The chances were there. The Jaguars just must make the play.