JACKSONVILLE – Senior writer John Oehser, senior correspondent Brian Sexton and team reporter Ashlyn Sullivan offer quick thoughts on the Jaguars' 26-11 victory over the Indianapolis Colts in a 2021 Week 18 game at TIAA Bank Field
Credit the effort. How to explain Sunday at the 'Bank? Well, if the regular-season finale had an inexplicable feel, know this: In difficult circumstances – at the end of a lost season, in the wake of a late-season coaching change, after two months of losses – the Jaguars put forth a remarkably impressive effort Sunday. The improbable victory not only ended a long season on a high note and extended their home winning streak over the Indianapolis Colts to seven, it qualifies as one of the biggest upsets in Jaguars history. The Colts, remember, entered Sunday needing a victory to qualify for the postseason. The Jaguars not only lost 50-10 to the New England Patriots last week, they had led just twice in eight games. They looked like a different team from the start Sunday, scoring a touchdown on the game's first possession for just the second time this season and taking a 7-0 lead for just the third time this season. Quarterback Trevor Lawrence and the offense were impressive early and efficient late. The defense dominated throughout. So, give players and coaches credit for this one; it was well-deserved – if wildly unexpected. "Hats off to those guys today for the effort, the passion, for everything they showed and how hard they played against a really good football team with a chance to get in the playoffs," Interim Head Coach Darrell Bevell said.
Trevor Time. Two themes stood out for the Jaguars Sunday. One was a remarkable defensive effort, with the unit harassing a very good offense into two turnovers and sacking quarterback Carson Wentz six times. But this Jaguars season has been about Lawrence – and Lawrence finished his rookie season with the best of his 17 games. He completed 23 of 32 passes for 223 yards and two touchdowns with no interceptions, completing his first 10 passes and 14 of his first 15. He was confident, poised and dynamic – all the traits that made him the No. 1 overall selection in the 2021 NFL Draft. This performance doesn't mean he was great all season. It doesn't mean he will fulfill his unlimited potential. His work ethic, approach and what the Jaguars put around him will help determine his future. But Sunday's game – particularly early – showed again what he can be and should give him confidence moving into his first full NFL offseason.
The quarterback is who we thought he was going to be. He was a stud this week, from the postgame in New England after the Patriots throttled the Jags last Sunday to his mid-week news conference to Sunday's opening drive. He talked in Foxborough, Mass., last Sunday about focusing on only the Colts this week and said he wouldn't accept his teammates talking about the offseason or 2022 or a new coach. He wanted his team focused and he got his wish. This is his team. He led the way Sunday, going eight of eight on the opening drive, including two passes to convert 3rd-and-13 and 3rd-and-10. I'm told he has "raised" his voice more in recent weeks, sharing his opinion on everything related to the Jaguars. That's important; his is an important voice. The Jaguars' results this season are far below my expectations, but Lawrence has met them and this week exceeded them.
Playing with a lead looked good on them. The Jaguars' defense has played from behind all season, but not Sunday. We finally saw that attacking front make life hard on a quarterback; Wentz crumbled under the pressure, losing a fumble and throwing an interception that led to 10 third-quarter Jaguars points. Though the Jaguars' defense was strong, it wasn't perfect; there was poor tackling and bad angles in the run game in the second half that allowed Colts running back Jonathan Taylor to get free and make some noise. But overall, the defensive line controlled one of the NFL's best offensive lines and it made a team that many NFL observers believed capable of making a playoff run look very, very average. It was absolutely the Jaguars' best performance of the season on both sides of the ball.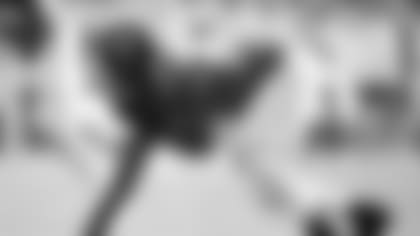 Nothing to lose. That is how this felt before Sunday – and man, did it turn out to be true. Sunday's victory doesn't make you feel better about the major disappointment 2021 brought, but it was an incredible way to end a very weird year. Lawrence was grinning ear to ear in his postgame press conference; it was clear this win meant a lot to the rookie. Lawrence said he worked all week to calm himself down and not allow anything in his mental space that would mess with his confidence going into his final game. It worked. He looked by far the most comfortable he had all season and that is awesome to see. It gives fans, ownership, players and coaches more evidence that Lawrence can and will be this team's franchise quarterback for years to come. You can take that into the offseason.
Defensive performance. The Colts have one of the NFL's best offensive lines. We talked all week how if the Jaguars weren't careful, the Colts' running game would dominate the game. This was one of the Jaguars' defensive line's best efforts of the season. The Jags held the NFL's best running back, Taylor, under 100 yards rushing and the defense had six sacks. Wentz looked rattled the entire game; Jaguars defensive lineman Dawuane Smoot said the Jaguars were in his face non-stop. We never questioned the Jaguars defense's effort; the unit continued to play hard even when the offense provided little help most of the season. When this Jaguars defense plays with momentum, it is a completely different unit … cocky, aggressive and dominant. This is something you can build around with a few key pieces in free agency and the draft to take this defense to the next level.