NASHVILLE, Tenn. – Senior writer John Oehser and senior correspondent Brian Sexton offer quick thoughts on the Jaguars' 36-22 victory over the Tennessee Titans in a 2022 Week 14 game at Nissan Stadium Sunday …
John Oehser, Jaguars Senior Writer
This mattered.The Jaguars deserve a ton of credit Sunday. They won when few expected it, did so in a convincing fashion and did it in a venue – and against a franchise – that made it matter even more. The Jaguars a week ago sustained their worst loss of the season – a 40-14 loss to the Detroit Lions that quarterback Trevor Lawrence called "embarrassing." The Jaguars seven days later not only kept their postseason hopes alive, but they also did so against the AFC South leaders – a team that had won nine of the last 10 games in the series. The Jaguars also hadn't won in Nashville since 2013 – and hadn't beaten a contending Titans team in Nashville since well before that. This young, building Jaguars team needed to show it could play well – and win – in this venue. To do so a week after their worst loss of the season was huge – and impressive. To do so after falling behind twice early was huge – and impressive. To do so with the Titans contending was huge – and impressive. "It means a lot," Head Coach Doug Pederson said. "It means a lot to myself, to the Khans, to the organization, to those who have been through that." The Jaguars have shown all season they're heading in the right direction. They have won three of five games – and they have beaten AFC division-leading teams twice in the last three games. Some victories matter more than others. Sunday's was huge for this improving franchise. 
The quarterback is good. Really good.We're past time where this should be a debate, but Lawrence on Sunday continued to show why he was selected No. 1 overall in the 2021 NFL Draft – and he continued to show he will be the Jaguars' franchise quarterback moving forward. "He's playing like an All-Pro quarterback right now," Jaguars outside linebacker Josh Allen said. Lawrence on Sunday registered his fourth 100-plus passer rating in five games, and this may have been the best and most consistent performance of his career to date with 30 completions in 42 attempts for a career-high 368 yards and three touchdowns with no interceptions. He also rushed for a touchdown, essentially carrying the Jaguars' offense in a critical game against a division leader – and on a day when the Jaguars managed just 60 yards rushing on 25 carries. Remember, too: Lawrence missed practice Wednesday and Thursday resting a toe injury sustained against the Lions. "It shows the type of player and person he is – and how tough he is," Pederson said. "He's the right leader for us." It's not fair to call this a "coming-out" game because Lawrence has had these consistently in recent weeks. It is fair to say it was the sort of performance that the Jaguars rarely have seen at the quarterback position. It's also fair to say it feels like Lawrence will be turning in such performances for a long time.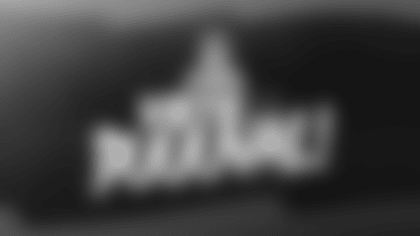 Send Jaguars to the Pro Bowl
Vote now to support your Jaguars in their campaign for the 2023 Pro Bowl!
Brian Sexton, Jaguars Senior Correspondent…
South Statement.The Jaguars might not be able to overcome their record thanks to the five-game losing streak in October, so getting ahead of the Titans with four games remaining is a lot to ask. Still, the Titans have to go to Los Angeles to play the Chargers and play the Dallas Cowboys in the next three weeks. But when you watched the Jaguars overcome a poor first quarter to dominate the rest of the game, it's clear which team is the future of the AFC South and which team is the past. The Jaguars hadn't beaten the Titans since 2019 and hadn't won in Nashville since 2013. The way they got Sunday's win let the Titans, Indianapolis Colts and Houston Texans know these Jaguars are ready to do what other Jaguars have not done – to compete in and for the AFC South. "Victories like these start in practice," Pederson said. "The energy level and sense of urgency to the way we practice is just something we've learned through the course of the season. The attention to detail, understanding their roles and the leadership stepping up made a big difference."
Lawrence was the brightest star but not the only one.Lawrence had a career day Sunday with 368 yards passing and led the Jaguars to 20 points off the defense's four takeaways to ignite the come-from-behind win. Tight end Evan Engram had two drops early, but turned it around and with a career-high 11 receptions, a career-high 162 yards and a career-high two touchdowns. Wide receiver Zay Jones bounced back from an incredibly tough day in Detroit with eight receptions for 77 yards and a toe-tapping touchdown at the end of the first half. Linebacker Travon Walker set up a short-field touchdown and linebacker Shaq Quarterman pounded Titans running back Derrick Henry and forced a fumble that linebacker Josh Allen was able to grab – plus, Allen broke an eight-game streak without a sack and essentially ended the Titans last gasp with a huge sack of Titans quarterback Ryan Tannehill. A lot of players played their best football on a very big stage – another example of why the Titans' time at the top is done.