JACKSONVILLE – Senior writer John Oehser, senior correspondent Brian Sexton and team reporter Ashlyn Sullivan with quick thoughts as the Jaguars prepare to play the New York Jets at MetLife Stadium in East Rutherford, N.J., Sunday
Do not sit the quarterback. Talk among Jaguars observers is largely on the future, understandably so. The Jaguars are 2-12, well out of the playoff conversation, and moved into the No. 1 positioning in the 2022 NFL Draft with a loss to the Houston Texans this past Sunday. Despite that, and despite continued struggles offensively, this isn't a time to sit rookie quarterback Trevor Lawrence – not because of the offensive struggles, and not even with the idea of preventing the No. 1 overall selection in the 2021 NFL Draft from injury. While Lawrence has thrown just one touchdown pass in the last seven games, and while his confidence appears to have waned since a Week 7 bye, the last three games represent a chance for valuable repetitions – and any live NFL repetitions for a developing rookie are better than no repetitions. With Lawrence as your clear franchise quarterback, you don't remove him for the lineup for any reason not injury related. Yes, you want him healthy entering next season. But you don't remove him for the lineup before the end of this season – no matter how difficult that season might become.
Square One – or pretty close. The disappointing reality is the Jaguars will enter the 2022 offseason in essentially the same position as they entered the 2021 offseason – with a new head coach and therefore a new decision-making structure. Realistically, all that is known with certainty is Lawrence is the franchise quarterback moving forward. That's important, and his presence will draw attention of top head-coaching candidates. Still, the 2021 season has revealed that much work needs to be done – with Lawrence and elsewhere around the roster – for this team to compete. The initial steps in a rebuild were supposed to have happened this season – an improving offense and improving franchise by the final few weeks – even if we didn't see victories on the field. Because of the lost nature of the last six or seven weeks, we haven't seen these things. That doesn't mean improvement won't come. It will. And it doesn't mean Lawrence isn't the future. The thought here remains that he is. It just means those things might take a little longer to happen than originally anticipated. And that's too bad.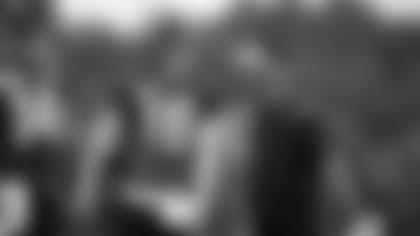 "Normal" week. You can see the relief on players' and coaches' faces talking to them this week. TIAA Bank Field is just much calmer this week after the dismissal of former Head Coach Urban Meyer. The Jaguars know where they stand now; they will work through these final three weeks of the season and start the search for a new head coach. Allen let out a sigh when asked about only having to worry about playing the Jets Sunday. "It's great to just be focused on one thing," Allen said. "Outside noises are really gone for right now. Last week was a surreal moment and now we know what we need to do." What they need to do is get a win over a struggling Jets team that will have a ton of players out due to COVID protocols. I think the Jaguars have a much better chance this week because of that "normality." Circumstances put a lot on the Jaguars' plate last week, not getting the news about Meyer until Thursday and a new coach having to game plan in three days. This week, the team doesn't have that excuse. The Jaguars should beat the Jets … but alas, we will see.
New play-caller. Lawrence seems genuinely excited about passing-game coordinator Brian Schottenheimer calling plays Sunday. Those two are attached at the hip; as soon as Lawrence steps off the field, Schottenheimer is by his side with a Surface going over plays. This will be huge for Lawrence to have the coach he is the most comfortable with being the play-caller and having that familiar voice in the helmet. Credit Interim Head Coach Darrell Bevell for making this change so quickly; he has realized he has duties that go along with being the head coach. Bevell's and Schottenheimer's familiarity with one another should pay off against the Jets. The hope is this a smooth transition … and I think it will be.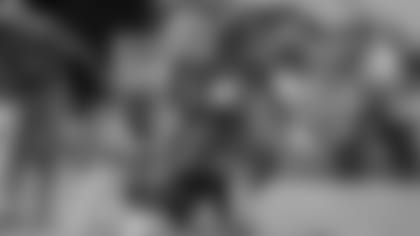 A baker's dozen. The head coach is gone and any groundwork that might have been laid for 2022 is now meaningless. A new coach will be found, a new plan established. So, curious as to what a new administration will have to work with, I looked at the roster and found 13 players I believe the Jaguars can count on going forward. Offensively, there is Lawrence; the presence of a young quarterback with his upside – despite his struggles in 2021 – makes the Jaguars job very attractive. I believe you have four offensive linemen – Cam Robinson, Ben Bartch, Jawaan Taylor and Walker Little – regardless of position; Robinson is on the franchise tag but played well, Taylor looks like a guard and maybe Little should be the right tackle. Dan Arnold looked like a solution at tight end before he was hurt, and James Robinson is a nice piece of the puzzle at running back when he is healthy. The defense begins with defensive end Josh Allen, and defensive tackles DaVon Hamilton and Roy Robertson-Harris up front. Linebacker Myles Jack continues to play good football and cornerbacks Shaq Griffin and Tyson Campbell appear to be guys you can go forward with regardless of scheme. I tried to make it a longer list and maybe others could. It's a list – and it shows how much work has to get done.
Who got left off and why? I couldn't go with Travis Etienne Jr. because of the foot injury – a major question for a running back whose explosiveness is his calling card; that explosiveness will be in doubt until we see it next summer. Wide receiver DJ Chark Jr. is a free agent and obviously didn't play enough this season, so it's tough to include him – though his size and speed are desirable. Wide receiver Laviska Shenault Jr. is really a small tight end; I love how he way he plays, but small tight ends or slow receivers aren't generally building blocks. Linebacker/defensive end K'Lavon Chaisson has all the physical attributes you desire in a pass rusher, but we haven't seen it – and we don't know enough about safety Andre Cisco to make a call yet, though maybe the next three weeks will tell us something. Maybe these guys will step forward in a new program; all have something to offer but they also have something to prove.