SEATTLE, Wash. – Senior writer John Oehser, senior correspondent Brian Sexton and team reporter Ashlyn Sullivan with quick thoughts after the Jaguars' 31-7 loss to the Seattle Seahawks in a 2021 Week 8 game at Lumen Field in Seattle, Wash., Sunday …
New weeks, familiar struggles. Issues that have hurt the Jaguars throughout this season hurt again Sunday: An inability to create big plays offensively – and untimely struggles against the pass. Those elements and others proved major reasons for a fourth loss in as many all-time trips to Seattle. The offense, which improved in recent weeks but has yet to score more than 23 points, moved sporadically early – but failed to turn a series of relatively promising drives into points. The Jaguars finished with just 99 yards in the first half, at which time the Seahawks had all-but secured victory with a 17-0 lead. "We took a step back in making the plays when we needed to make them," quarterback Trevor Lawrence said. "Good teams do that. Good players do that. That starts with me." The Jaguars' pass defense, meanwhile, continued to struggle and allowed Seahawks quarterback Geno Smith – Russell Wilson's backup – to complete his first 14 passes. Smith completed 20 of 24 passes for 195 yards and two touchdowns with no interceptions. That negated any perceived advantage for the Jaguars they might have gained by the absence of Wilson. The Jaguars are improving in some areas, but these deficiencies make it difficult to see the improvement – and really difficult to beat contending teams.
J-Rob matters. Make no mistake: Sunday was not all the loss of running back James Robinson. The Jaguars committed too many penalties (12 for 93 yards), the passing game was ineffective, and the defense did little to make Smith uncomfortable – thereby allowing talented receivers DK Metcalf and Tyler Lockett to get too involved offensively. But the offense was particularly ineffective Sunday after the loss of Robinson with a heel bruise in the first half. Robinson rushed four times for 22 yards and looked as he usually does – difficult to tackle and efficiently getting the most from his runs. His 14-yard run early was one of the few Jaguars highlights Sunday. The Jaguars rushed for just 82 yards Sunday, including 32 by backup running back Carlos Hyde. "Obviously when a great player like him goes down, it hurts," Lawrence said of Robinson. "You rely on guys like him. … It was kind of everything else along with that. Obviously, that didn't help, but there were so many other things that were problems, too." Some of the rushing struggles could be attributed to not running much after the Seahawks built a double-digit lead. But the Jaguars are a different offense without Robinson, and it showed again Sunday.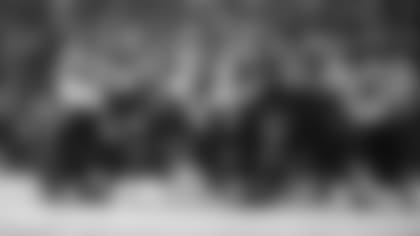 A bad beginning. The first half was as difficult a performance to watch as the Jaguars have had since Week 1 in Houston. Turnovers, ridiculous taunting penalties, late hits on the quarterback to extend drives, time outs on first down on the change of possession, 12 men on the field on consecutive plays, dropped passes, bad decisions in the pocket and from the sideline. I understand a sluggish start for a team that is coming off the bye week and travelling across the country, but this is professional football –and that first half looked anything but. It was a disheartening performance by a team that showed nothing but heart in their come-from-behind win in London.
No one gets open. None of the Jaguars' receivers threaten the defense. No one changes the complexity of the game as Lockett or Metcalf did for the Seahawks. The Jaguars don't have an offensive player that makes a defensive coordinator think twice before making a play call – and that has to change. The trade deadline is Tuesday and if the Jaguars don't find a deal to be made then you can expect more of the same against the Buffalo Bills, Indianapolis Colts, San Francisco 49ers, Los Angeles Rams and other top defenses the Jaguars face in the next few weeks. Lawrence needs help and it won't come from a return man turned wide receiver; they need to go and swing a pick or two from the dozen they have next April and get a player who can stretch the field, otherwise the defense is going to squeeze it down on the rookie quarterback. The Seahawks blitzed mercilessly and so will everyone else until they find someone who can get open and threaten a defense.
Step back. This was Week 1 in Houston all over again. The Jaguars took a major step back after having two weeks to prepare. They finished the game with 12 penalties for 93 yards. There was an absurd number of penalties that are inexcusable seven games into the season, including taunting on defense when you got beat on the play. There was so much miscommunication on offense and defense; they could not get lined up correctly. Linebacker Myles Jack called it "humiliating and embarrassing." This game was absolutely that.
What happened? – The game was the worst loss of the season by far, worse than the massive confusion in Houston Week 1. The offense never got into a rhythm. The Jaguars beat the Seahawks in every offensive statistical category, but the biggest difference is the Jaguars could not make big plays when needed. Multiple drops on third down killed any momentum and penalties backed them up where they never stood a chance. "We have to try and keep it simple where we just play," Lawrence said. "Let our players be the players they are." The problem Is the Jaguars do not have enough players who can make game-changing plays right now, so they have to do everything right in order to win.