Jaguars TBT Contest | Jacksonville Jaguars - jaguars.com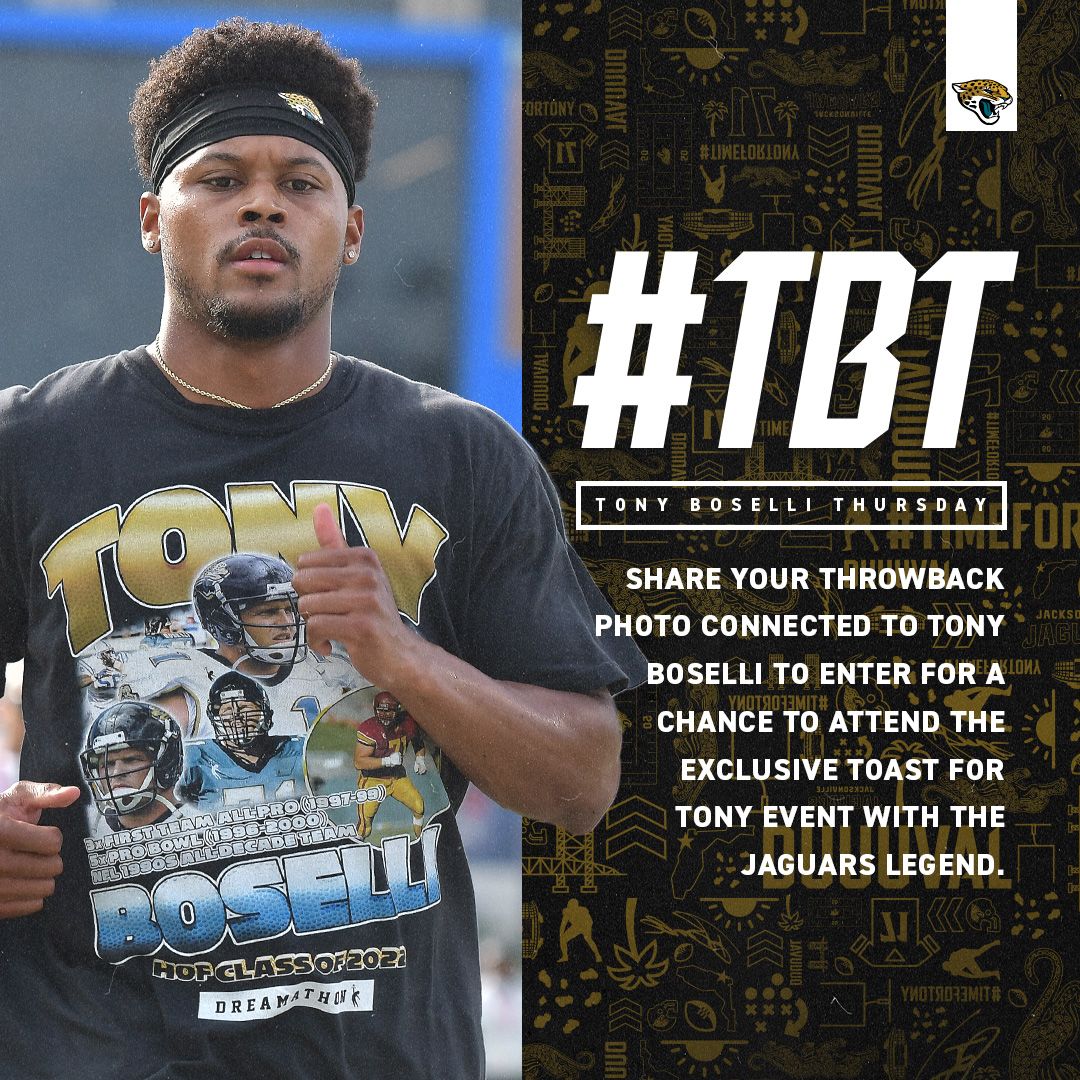 How to enter:
Fill out the form below and include a picture showing your appreciation for Tony Boselli and his induction into the Pro Football Hall of Fame. This can be a picture with Tony, in his jersey, or any-other symbol that represents him. Sweepstakes ends 10/6 at 11:59 ET.
What you get if you win:
A ticket to attend the exclusive Toast for Tony event in Jacksonville on October 8th, celebrating his induction into the hall of fame. If chosen as the winner, you will be contacted via email within 24 hours with details.