Virtual Trivia LIVE at 5:30 p.m. EST
Virtual Trivia LIVE at 5:30 p.m. EST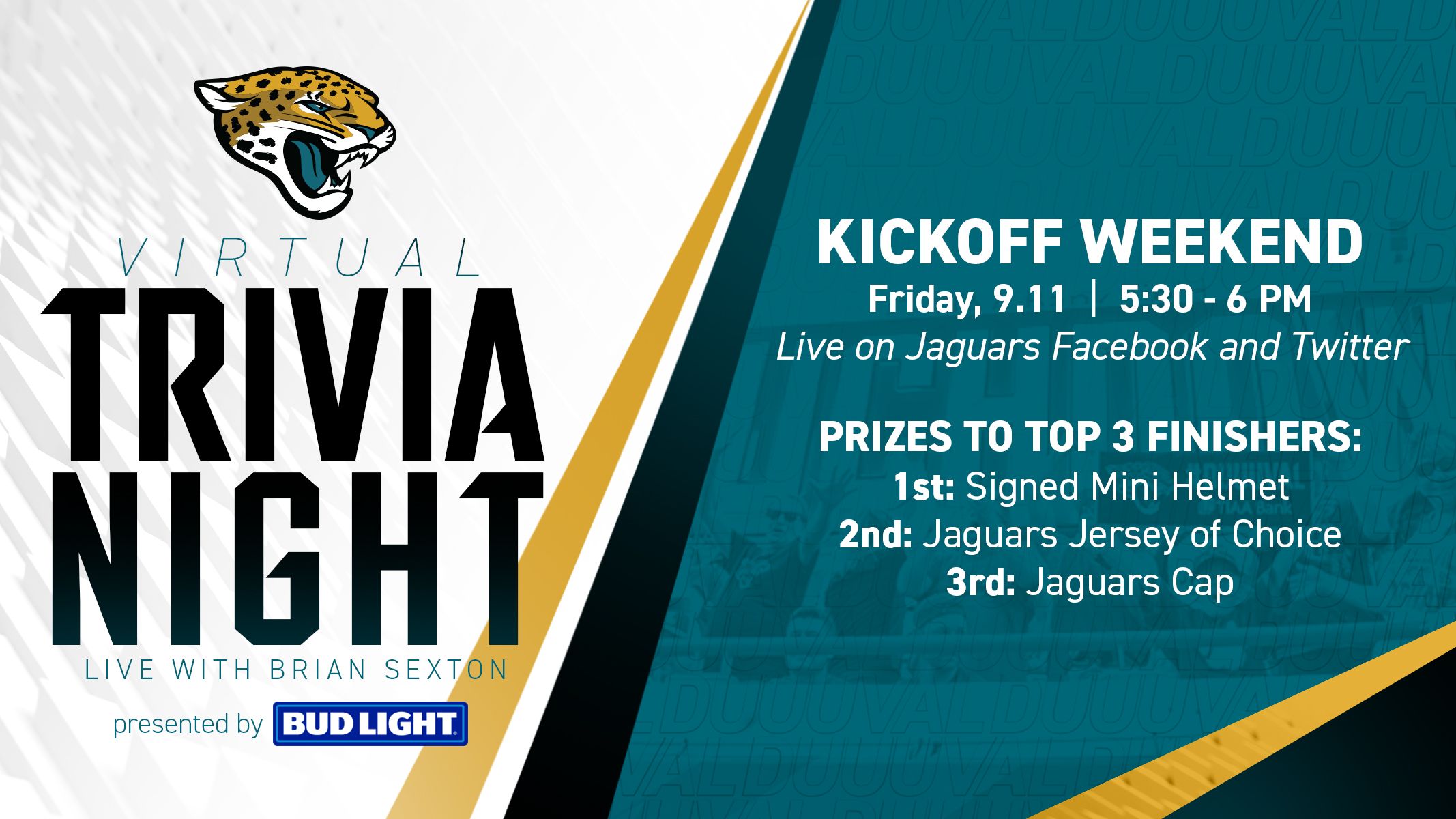 Virtual Trivia Night: Live with Brian Sexton
When: Friday, September 11 from 5:30 p.m. - 6:00 p.m. EST
Host: Brian Sexton
Watch: The stream will be hosted on Jaguars Facebook and Twitter LIVE.
Trivia Link: https://www.crowd.live/KICKOFF
HOW IT WORKS:
The quiz is 27 questions with 20 seconds to answer each question.
You will need to be quick in selecting your answer, as you only have a limited amount of time before the correct answer is revealed and you move on to the next question. The faster you answer the question, the more points you will receive.
Our host, Brian Sexton, will be reading out the questions on the live stream at the same time as you answer via https://www.crowd.live/KICKOFF.
We recommend you watch the quiz on one device and answer questions on another. If you are using a computer to take part in trivia, you can have both windows open on your screen.
To answer the quiz questions, you will need to open and use the quiz link, which will be shared shortly before the quiz begins.