JACKSONVILLE – We'll make this short today.
Not out of laziness, necessarily – and not necessarily because the selections on tap for the next-to-last-day of the 2015 jaguars.com reader mock draft aren't fascinating, intriguing and a whole lot of other words for interesting …
It's just that this is a day for getting through.
That's not just because we're nearing the end, either. No, we'll go quick and get through the day for the simplest and most honest of reasons – that the final goal is at last at hand for this reader mock and it's time to get to it.
The final goal: making the Jaguars' second selection of the 2015 NFL Draft.
That's the fourth selection of the second round and the No. 36 overall, and it's pretty much what we've been waiting for in this reader mock since making the Jaguars' first selection. That was the No. 3 selection overall, which in this draft the Jaguars used on University of Florida edge rusher Dante Fowler Jr.
We've reeled off 32 selections since then – 29 at the end of the first round and three at the top of the second – and that brings us to this final day.
But first, we must review the top of the second round. That's the Nos. 33-35 selections, and toward that end, the senior writer offered Pittsburgh offensive tackle T.J. Clemmings to Tennessee at No. 33, Texas A&M offensive tackle Cedric Ogbuehi to Tampa Bay at No. 34 and Oregon offensive tackle Jake Fisher to the Oakland Raiders at No. 35.
The first selection of the day? No. 33 overall to Tennessee?
As it turned out, Clemmings was a pretty easy selection at that spot, and although his stock has slipped since the Senior Bowl, the reader mockers liked him at the top of the second round.
"I think there's just too much value here, and he can come in and start right away at the RT," reader/mocker Tymothe Connaughton wrote.
The senior writer's second selection of the day – No. 34 to Tampa Bay – was just as palpable to the reader/mockers, and once they officially agreed on Ogbuehi, there the participants turned their focus to the Raiders at No. 35.
This was more difficult, as tends to be the case the further you get from Round 1. The reader/mockers were pretty much all over the board for Oakland, and the senior writer's offering was no better, so ultimately the choice was Utah cornerback Eric Rowe … because … because …
Well, just because, and because of that, the first 35 selections of the 2015 jaguars.com reader mock draft looks like:
1.Tampa Bay | Jameis Winston, QB, Florida State
2.Tennessee | Leonard Williams, DE, Southern California
3.Jacksonville | Dante Fowler Jr., DE/LB, Florida
4.Oakland | Amari Cooper, WR, Alabama
5.Washington | Vic Beasley, OLB, Clemson
6.New York Jets | Marcus Mariota, QB, Oregon
7.Chicago | Kevin White, WR, West Virginia
8.Atlanta | Randy Gregory, OLB, Nebraska
9.New York Giants | Brandon Scherff, OT, Iowa
10.St. Louis | Andrus Peat, OT, Stanford
11.Minnesota | Trae Waynes, CB, Michigan State
12.Cleveland | Danny Shelton, DT, Washington
13.New Orleans | Shane Ray, DE, Missouri
14.Miami | DeVante Parker, WR, Louisville
15.San Francisco | Arik Armstead, DT, Oregon
16.Houston |Breshad Perriman, WR, Central Florida
17.San Diego | Melvin Gordon, RB, Wisconsin
Kansas City | Jalen Collins, CB, Louisiana State
19.Cleveland | La'el Collins, OT, Louisiana State
Philadelphia | Landon Collins, SS, Alabama
21.Cincinnati | D.J. Humphries, OT, Florida
22.Pittsburgh | Marcus Peters, CB, Washington
23.Detroit | Malcom Brown, DT, Texas
24.Arizona | Todd Gurley, RB, Georgia
25.Carolina | Ereck Flowers, OT, Miami
26.Baltimore | Jordan Phillips, NT, Oklahoma
27.Dallas | Eddie Goldman, DT, Florida State
28.Denver | Cameron Erving, C, Florida State
29.Indianapolis | Bud Dupree, DE/LB, Kentucky
30.Green Bay | Kevin Johnson, CB, Wake Forest
31.New Orleans | Brett Hundley, QB, UCLA
32.New England | Byron Jones, CB, Connecticut.
33.Tennessee | T.J. Clemmings, OT, Pittsburgh
34.Tampa Bay | Cedric Ogbuehi, OT, Texas A&M
35.Oakland | Eric Rowe, CB, Utah
And so at long, long, long, long last we arrive at the Jaguars' second-round selection, and there we'll offer up …
Nah, make your own choice, unencumbered by the senior writer. You reader/mockers have earned the freedom, and far more pertinently, the senior writer has earned the break.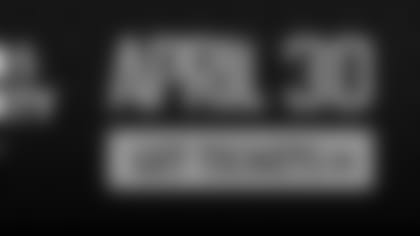 ](http://bit.ly/1fPJ9eJ?src=DPcontftban "Draft Party")