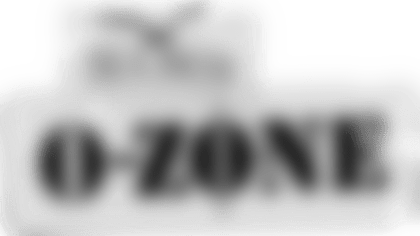 ](http://www.seabestseafood.com)

John: Currently, my day has 10 essential elements.
*7:30 a.m.: Awake.
*8:15 a.m.: Dance a morning dance.
*8:45 a.m.: Drive to work.
*9:15 a.m.: Arrive at work.
*9:15-10:45 a.m.: Dazzle at staff meeting.
*10:45-10:58: Write O-Zone. (Make readers angry when not posted in time.)
*10:59-1:40: Lunch.
*1:41-4:45 p.m: Give Wayne Weaver money's worth with hard afternoon's work.
*4:46-5 p.m.: Pump up "guns."
*5:01 p.m.: Relax at home with family.
George from Jupiter, FL:
It's funny how when this (jaguars.com 2011 reader) mock started, Blaine Gabbert was the top prospect, and now it looks like Marcell Dareus might be the Panthers' guy, with no QB taken in the top 10. It seems that drafts are all about timing: Who is going to be the top prospect that day? This is why a general manager's job is so difficult. He has to be satisfied not only on draft day, but for the next 10 years. And opinion changes in a matter of hours. How does a general manager find confidence when picking?
John: Work.