The future of downtown Jacksonville is no longer in doubt. After years of planning, negotiating and adjusting to changing market conditions a new day along the St. John's River is beginning to dawn.
The Four Seasons Hotel and a new Sports Performance Center won't be the only signs of progress however because what's good and new for the riverfront is also going to be good for the neighborhoods just north of TIAA Bank Field.
The Jaguars and a unique outfit from Atlanta called Construction Ready are partnering to make sure that the Out East neighborhood rises again, and this phase of the project begins with a resource that is already on the ground and ready to get to work.
Construction Ready is a not-for-profit organization that trains workers to frame, install drywall, plumbing, concrete, HVAC and more. Their efforts in Atlanta working with Falcons owner Arthur Blank not only produced desperately needed, highly trained workers but helped to revitalize neighborhoods on the west side of downtown. They've had great success, and more than 12-hundred people have created a new future for themselves with their help and that concept just made sense to the Jaguars.
"When we first got started doing the Community Huddles more than a year ago, there was a strong sense from people in the surrounding neighborhoods and throughout the county that they wanted to know how they could be a part of the project," explained Whitney Meyer who is the Jaguars Chief Community Impact Officer. "We also heard from our project partners that they had labor and staffing issues and so the chance to train people in a trade where they could help themselves and be a part of the project in the process became a driving force in our planning.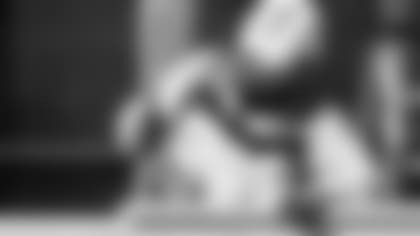 Construction Ready and the Jaguars have already seen an incredible response to their value proposition; 'come and learn and we'll have a job waiting for you as soon as you graduate.' The first round of training classes has capacity for 20 students but nearly 200 responded. The Jaguars put up the first $100,000 to get Construction Ready up and running in Duval County and expect to not only boost their project with a skilled workforce but to help young men and women with a significant hand up.
Hundreds of people working in an industry that is booming in Florida, and paying high wages is something to get excited about and you can't miss the energy in Meyer's voice as she rattles through numbers that she believes will come somewhere close to have a significant economic impact in Jacksonville in the first year of the program.
"We had a separate Community Huddle with employers, and it was funny because we thought the starting wages would come in between $12 to $15 per hour but they said; 'no way' right now it's at least $15-$18 per hour," she said. "Right out of the gate there's paid apprenticeship programs so people will get a chance to get their future in the industry off to a great, high-paying start that will spill back into the community in so many ways."
It seems like such a simple formula for success. People who are looking for more than just a job, now have an opportunity in a career they can use to build a better life connect with a project that will build a better downtown where many of them live. It's a simple and successful formula that Construction Ready has already deployed and will unleash in Jacksonville at the beginning of what should be a very big and long-term effort.
"We measure success in a number of different ways, for instance, about 90 percent of our students will graduate the program," said Scott Shaler who is the President of Construction Ready. "Then we look at how many graduates get a job and right now that's running at about 97 percent and then we look at the job they take and the money they make and does the job have a growth opportunity with a career ladder and are benefits part of the package."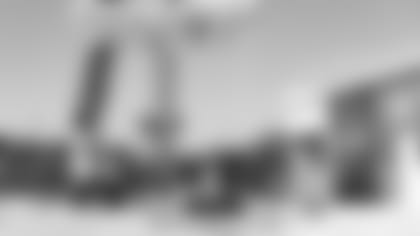 Making this program even more attractive to the Jaguars and to the folks who will take Construction Ready classes and seek to build a bright future for themselves as they help build that future for their city is Construction Ready's commitment to staying in touch and helping the graduates continue to grow.
"If you were to ask our employers they want to measure success by how many of the graduates are sticking with them and working a year later and right now that number is nearly 70 percent," Shaler offered. "That's a good number, especially when you realize that across the broader industry the number is just around 50 percent. So, we're giving people who want an opportunity a good one."
The response in Jacksonville has been as strong as the team at Construction Ready has ever seen with more interest in the classes than spaces for them to date, which speaks to the need in the community and will work to the benefit of everyone involved.
"I think that is directly related to the Jaguars involvement in the project," he said. "Mr. Khan's vision reminds me of Arthur Blank's vision when he started to build Mercedes Benz Stadium in Atlanta. A lot of people would only focus on getting the project finished on time and on budget, but Mr. Khan has taken it to another level to say; 'we don't only want to build a great project, we want to leverage this project and all this construction to do the most good for the most people in the community. That's what has me excited about coming to Jacksonville, hearing Mr. Khan's vision and knowing what he wants to accomplish. He has a bold vision for the construction in downtown Jacksonville and that kind of bold vision creates exciting opportunities for everyone involved."
The Jaguars are open to more classes that can help more residents who are looking to be a part of the excitement which is entirely likely considering the size of Khan's vision. Meyer left the door open for exciting possibilities as the project moves along.
"I tell people that it's construction today, it's hospitality tomorrow," she explained. "We're committed to workforce development, that's an Inspire Change pillar for us, a priority for economic advancement that lifts people up and helps them lift their families and neighborhoods with them."