JACKSONVILLE – We're a week away now. Close enough to feel it.
That's how long until we really get the 2013 NFL season going. In seven days, the Jaguars are scheduled to report to '13 training camp, which means the offseason is just about over at last.
Time, then, to conclude the four-part look at the offseason. We do that today with a look at the final five players acquired by the Jaguars via free agency/waivers, having already reviewed the free-agent acquisitions of outside linebacker Geno Hayes, defensive tackle Roy Miller, running back Justin Forsett, cornerback Alan Ball and defensive tackle Sen'Derrick Marks.
Today, we look at the second wave of signings and acquisitions, a group that included wide receiver Mohamed Massaquoi, defensive end/tackle Brandon Deaderick, defensive tackle Kyle Love, cornerback Marcus Trufant and quarterback Mike Kafka.
A few were unrestricted free agents. Others were waiver-wire transactions. Either way, the Jaguars view them the same – as players with a chance to compete for a roster position, perhaps a starting position, and a legitimate chance to make an impact this season.
So now, as we close the final week of the offseason dead zone, here is a final look at the Jaguars' 2013 offseason free agency and waiver acquisitions:
Massaquoi (6-2, 207), a former second-round draft selection, has potential to be a starting receiver in the NFL. While the Jaguars have quality starters at the position, the rest of the receiving rotation is hardly set in stone.
That's a big reason Massaquoi, the No. 50 overall selection by Cleveland in the 2009 NFL Draft, chose the Jaguars instead of the defending AFC South champion Houston Texans – that there is opportunity in Jacksonville to contribute in a significant way.
Massaquoi, 26, who had 118 receptions for 1,745 yards and seven touchdowns in four seasons with the Browns, signed with the Jaguars as a free agent April 5, and enters training camp as an important storyline in the receiving corps.
With projected starter Justin Blackmon serving a four-game suspension to start the season, the Jaguars are expected to work a combination opposite third-year veteran Cecil Shorts III.  Rookie Ace Sanders figures to play extensively in the slot, with Massaquoi the likely starter opposite Shorts entering training camp. How he fares in the preseason will determine where he fits in the early-season rotation.
---
Consider Deaderick the first of what could be a trend.
When Jaguars Head Coach Gus Bradley talks about competition – and he talks about it a lot – part of that means the willingness to sign players released from other teams, creating an atmosphere of urgency to continually get better and continually win a job.
That could mean a season heavy in transactions such as Deaderick, who was acquired off waivers from the New England Patriots in early May.
At this stage, it appears to be a productive move.
Deaderick (6-4, 305), whose release from New England surprised many, played in 14 games for the Patriots last season, starting five. At 25, he fits the Jaguars' ideal veteran-acquisition profile, and appears likely to be part of the defensive line rotation, possibly at both end and tackle.
Deaderick, who has five sacks and 45 tackles in three NFL seasons, has experience with a winning franchise and should have motivation following his offseason circumstances in New England. That could be a productive combination for a Jaguars team looking for an identity on the defensive line.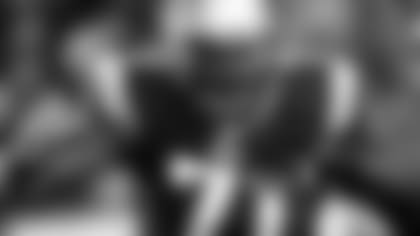 ](http://www.jaguars.com/news/article-JaguarsNews/Jaguars-claim-Deaderick-off-waivers/66e145c1-fff6-49ab-8f19-aa51478aaf9c)
---
If the Jaguars' defensive line is improved next season, mid-May could be a reason.
A little more than a week after the Jaguars claimed Deaderick off waivers from New England, the Patriots released Love. The Jaguars claimed him, too.
Love's agent told media the Patriots released him because of a recent diagnosis of Type 2 diabetes, but upon signing with Jacksonville, Love said he believed he could manage the disease with diet. He also said while he lost 30 pounds at one point, he wasn't out of shape and believes he can still play effectively.
If so, Love could significantly help a defensive rotation that currently includes two other players signed as free agents in the offseason – Sen'Derrick Marks (Tennessee) and Roy Miller (Tampa Bay). Love started 24 games for the Patriots over the last two seasons, and could be an inside, run-stuffing presence that fits what the new Jaguars' defense needs on early downs.
Love (6-1, 315), 26 years old, had 65 tackles and 5.5 sacks in three seasons with New England after making the roster as a rookie free agent.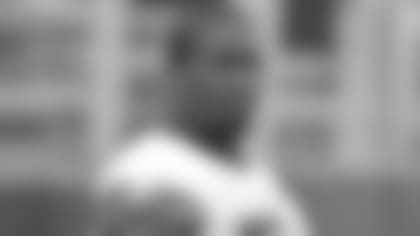 ](http://www.jaguars.com/news/article-JaguarsNews/Jaguars-claim-Kyle-Love-off-waivers/4a3bc2e9-661c-4609-bf53-877a48efe854)
---
Most of the Jaguars' free agents and waiver-wire acquisitions this offseason fit a specific age range. They were 26-to-28 – experienced, but not "aging" in NFL terms.
Trufant was the exception.
Trufant, a former first-round selection by the Seattle Seahawks, signed with the Jaguars late in the free-agency process. Having played 10 years with the Seattle Seahawks, he is closer to the end of his career than the beginning.
The reason for the signing: Trufant not only has experience, he spent the last four seasons in Bradley's defense in Seattle. He knows how to play in it, and also knows enough about it to help younger corners such as Dwayne Gratz, Demetrius McCray and Jeremy Harris play learn it.
Trufant (5-11, 197), 32 years old, spent his first nine seasons as a starter in Seattle. He played last season as a nickel back, a role where he is expected to compete with second-year veteran Mike Harris when training camp begins.
Trufant has 111 passes defensed in 10 NFL seasons with 21 interceptions. He also has 646 tackles and five forced fumbles.
---
Kafka didn't have much offseason practice time with the Jaguars.
Released by the Patriots on June 10, he signed with the Jaguars the following day, and spent less than a week with the team before the veteran minicamp closed the following week.
Still, Kafka is currently one of five quarterbacks on the Jaguars' roster, and will have a chance to work his way into the rotation along with Blaine Gabbert, Chad Henne, Matt Scott and Jordan Rodgers once training camp begins.
Kafka (6-3, 225), 25 years old, is a third-year veteran who spent 2010 and 2011 with the Philadelphia Eagles. He spent part of this offseason with New England, and he completed 11 of 16 passes for 107 yards and no touchdowns with two interceptions for Philadelphia in 2011.
Where does Kafka fit with Jacksonville?
That will play out during training camp. With Blaine Gabbert and Chad Henne expected to enter training camp competing for the starting position, Kafka will need to earn front-line reps. While it would be surprising if he played his way into a starting role, he could move into a backup role if the team opted not to keep one of the two quarterbacks who started last season, Henne and Gabbert.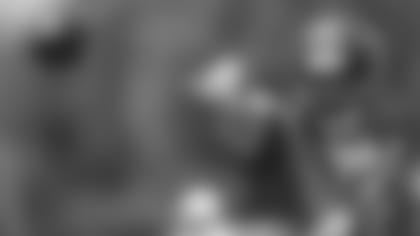 ](http://www.jaguars.com/news/article-JaguarsNews/Jaguars-minicamp-report-Kafka-gets-to-work/d813ab75-c29c-4e7c-a31c-735986e0d44f)