That's Head Coach Urban Meyer's assessment of the Jaguars' veteran kicker. What that means for Sunday against the Tennessee Titans remains to be seen.
Lambo and practice-squad kicker Matthew Wright spent the week in what Meyer called a competition during practice to determine who will kick field goals and extra points for the Jaguars when they play the Titans at TIAA Bank Field Sunday at 1 p.m.
Meyer on Friday said he had yet to determine a winner.
"It's close," Meyer said Friday morning during his last media availability before Sunday. "I'd rather give it one more day, but it's close."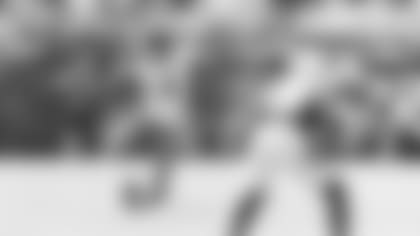 Meyer, who made 76 of 80 field goals for the Jaguars from 2017-2020, struggled in the first three games of the 2021 season. He missed all three field-goal attempts in Weeks 1 and 2 – from 52, 55 and 48 yards. He did not kick a field goal in a Week 3 loss to Arizona but missed two of three extra points in the game.
Lambo, who missed all but four games in 2020 and finished the season on injured reserve with a hip injury, did not practice Tuesday or Wednesday last week for what the team called "personal reasons." He also did not kick in a 24-21 loss to Cincinnati last Thursday.
Wright, elevated for the game from the practice squad, made all three extra points against the Bengals and did not attempt a field goal. He currently is on the practice squad and could be elevated again for Sunday's game.
Meyer has supported Lambo throughout the season and said Friday Lambo looks "much better confidence-wise."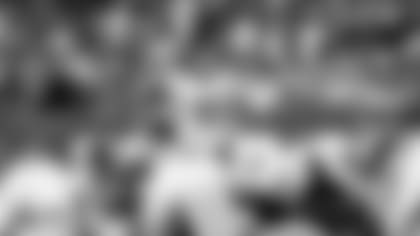 "Matt's done a very good job, too," Meyer said. "It's close. We'll have a final meeting this afternoon to decide."
The Jaguars, who have improved each week during an 0-4 start, can pull to within a game of first place in the AFC South with a victory Sunday. Tennessee, the defending division champion, leads the South with a 2-2 record. The Indianapolis Colts and Houston Texans are 1-3.
"This whole AFC South has been obviously the focus of our organization since well before I got here – but all through the offseason," Meyer, who took over as the Jaguars' head coach in January, said. "It's obviously a very talented team with the Titans and somewhat of a rivalry.
"I know our players are [ready] and I know I am."
While the Titans have perhaps the NFL's best running back, 2019 and 2020 NFL rushing leader Derrick Henry, they have struggled in pass protection this season – allowing a league-high 17 sacks in four games. The Jaguars are tied for 31st in the NFL with five sacks. "We need to be better there," Meyer said. "We need to be better impacting the quarterback. It's not just a sack. It's disrupting the quarterback. This week, we have to. It's a mandate."
Meyer on Friday also lauded tight end Dan Arnold, who caught two passes for 29 yards against Cincinnati – three days after being traded from the Carolina Panthers to the Jaguars. "I love that guy," Meyer said. "He's a grinder, a worker, a talented guy, a guy that can open it up. He's been outstanding. He did really well in the game in a limited role. He's pretty much go now."
Jaguars defensive lineman Roy Robertson-Harris has been ruled out for Sunday with an ankle injury; he has missed the last two games with the issue. Rookie cornerback Tyson Campbell (toe) and defensive end/linebacker Lerentee McCray (hamstring) were listed as questionable on Friday's final injury report of the week – and running back Carlos Hyde (shoulder/tooth) was removed from the report and is expected to be available Sunday.