JACKSONVILLE – The focus will be on the now.
That was a message from Jaguars Head Coach Urban Meyer Wednesday. He spoke to the media of seeing positives this season, reemphasizing those positives to players and focusing there as the Jaguars prepared for the AFC South leaders.
"I just feel a better feel right now, going into the last five games," Meyer said Wednesday as the Jaguars (2-10) prepared to play the Tennessee Titans (8-4) at Nissan Stadium in Nashville, Tenn., Sunday at 1 p.m.
"It's a five-game season. That's the approach we're going to have. Let's everybody give your best effort because the best version of yourself is really good. Our worst version of ourselves is really bad, but that's really in all walks of life.''
Meyer, as he did Sunday and again the following day, discussed starting running back James Robinson extensively Wednesday.
Robinson, whose practice time has been limited since a Week 7 heel injury, didn't play for 20 snaps after a lost fumble against the Los Angeles Rams this past Sunday – this after not playing for 16 snaps after losing a fumble against the Atlanta Falcons the previous week.
"I can't tell you the exact time he went back in," Meyer said. "We have to communicate that better on the sideline, but there's no Something Behind Door No. 2 why we kept him out."
Meyer added, "I should be more aware of rotation of running backs and who's at receiver. I should be and I am to a degree. … A lot of stuff happens on the sideline."
Robinson's fumbles the last two weeks led to short touchdown drives, and backup Carlos Hyde also lost a second-half fumble Sunday.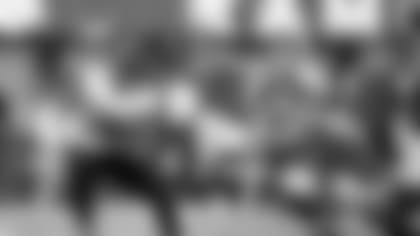 "We've had three fumbles in the last 25 carries, the running backs – three fumbles," Meyer said. "I always go to the, 'Why?' The why is fundamentally we're not doing the same things that we were earlier in the year.''
Meyer added of Robinson: "He was one of the Top 5 backs and then that heel happened. Here's one of the toughest guys on the team – and one of the best players on the team – and it's because he hasn't been able to practice the fundamentals of 'lock it, clamp it' and all the things."
Meyer added that fundamentals led to Robinson's fumble Sunday.
"He didn't clamp it," Meyer said, adding that Robinson's techniques in that area were "as good I've seen'' when the Jaguars played Tennessee in Jacksonville in Week 5.
"We don't do that anymore; that stopped," Meyer said. "I go right to the film: 'Here's how to become one of the Top 5 backs in the league again.' Let's get back to that. The great conversation [with Robinson] was, 'I can't wait to get back to that.' So, whatever else … whatever else is whatever else. There's an answer to everything: 'Take care of the ball.'''
Meyer also was asked about comments Robinson made this week that he believed he had been benched following the fumbles.
"You bench yourself," Meyer said. "If you lay the ball on the ground, you come out for a few plays and then it's up to the position coach and whoever to put you back in whenever that's time. That's not James – that's whomever."
Meyer said he met with Robinson this week, a meeting he called "A-Plus," with fundamentals a major part of the discussion.
"Not a good meeting, a fantastic meeting," Meyer said.
Meyer said that meeting – and video he showed of cutups of Robinson playing at a Top 5 level early in the season – prompted similar meetings with similar emphasis on fundamentals with all position groups.
"We've taken a very positive approach," he said.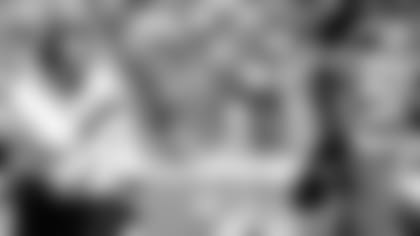 Robinson, who rushed for 1,040 yards and seven touchdowns as a rookie in 2020, has rushed for 678 yards and seven touchdowns this season. He has rushed for 218 yards in four games since the heel injury. Meyer was asked Wednesday if he considered not playing Robinson last week or if he will consider it moving forward.
"It's so much we leave it up to him and the trainer and they'll come to me," Meyer said. "I'm certainly not in a position to overrule a trainer. Then the OC (offensive coordinator), the running backs … we all sit down on a Thursday and the decision was made to play him. It's not something that will get worse. It's just something that takes time. It's not a structural injury, it's a pain toleration injury.
"So, I personally did think about it. And then I was told that he should be good to go."
Meyer on why he is not "micromanaging" as the Jaguars' head coach: "I just evaluated myself as my career went along and I wasn't as productive in the things I need to be productive. I reevaluated myself. The last half of my career at Ohio State (where he was head coach from 2012-2018), I didn't micromanage everything because it's also hard to sleep at night. You have coaches. That's their responsibility. It's not my responsibility. It's their responsibility. Hire a bunch of good people, coach the fundamentals as hard as possible and let them do their jobs. A lot of times, I get in the way I notice, too."