JACKSONVILLE – Senior writer John Oehser, senior correspondent Brian Sexton and team reporter Ashlyn Sullivan with quick thoughts as the Jaguars prepare to play the Los Angeles Rams at SoFi Stadium in Inglewood, Calif., Sunday
What to watch. The Jaguars will be underdogs the next two games against the Los Angeles Rams and Tennessee Titans, and deservedly so. And Sunday's game could be a difficult watch for many Jaguars observers because of the presence of former Jaguars cornerback Jalen Ramsey. So, what to watch Sunday and moving forward? There are many storylines, with three of the obvious being the continued development of quarterback Trevor Lawrence, the continued ascension of defensive end/linebacker Josh Allen and the presumed development of other young players. Lawrence's importance as the franchise quarterback is obvious, and he must push through injuries around him offensively and squeeze as much development from a difficult situation as possible. Allen continues to play at a high level, though the Jaguars' tendency to trail by double digits won't help his sacks totals. Most intriguing moving forward could be the development of young players. We saw growth last Sunday from cornerback Tyson Campbell, who signed signs of being a front-line corner. Similar performances in the final six games from a few other young players would be a positive entering the 2022 offseason.
It is what it is. The Jaguars' struggles at wide receiver this season have been well-documented, as evidenced by the group having just one 100-yard game – that from Marvin Jones Jr. in a victory over Miami. Laviska Shenault Jr. had 99 yards receiving in a Week 4 loss at Cincinnati, but no Jaguars wide receiver has had over 53 yards receiving in a game in the last five games – one reason Head Coach Urban Meyer on Monday said, "We still have not identified any downfield passing game." Meyer correctly noted Monday that a major reason for the lack of success has been what has become a revolving rotation at the position, with Shenault and Jones the only receivers to have played in all 11 games this season and with various injuries at various times ending the seasons of DJ Chark Jr., Travis Etienne Jr. and Jamal Agnew. It's not that the Jaguars aren't trying to address it further. They have tried Devin Smith, Tyron Johnson, Phillip Dorsett and John Brown at the spot – with Brown's release Monday meaning all of the aforementioned group now is no longer on the roster. The reality is the Jaguars likely won't find even so-so answers to the issue in the final six games. It is what it is – until the offseason anyway.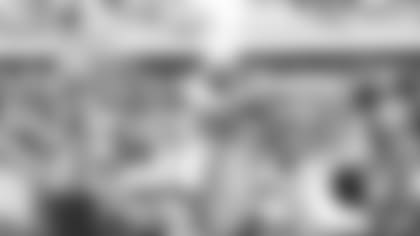 Rams(ey)! Jalen Ramsey is the NFL's best cornerback and one of its best players overall. He knows it, which is what makes him so good and such a pain at the same time. What we witnessed in September 2019 as he forced his way out of Jacksonville – from his sideline attack on former Head Coach Doug Marrone in Houston to the back injury he claimed wouldn't allow him to play – was repugnant and lacked honor and integrity. I hated having to deal with him in the locker room; he was awful to almost everyone around him. But man … could he play – and I believe the Jaguars came out on the short end of that trade. They gave up a Hall of Fame-caliber player at a premium position for a pass rusher who looks average and a running back whose speed will be a question when he returns in 2022. Ramsey should be Jacksonville's star player and it will sting watching him play that role for the Rams.
Trevor. The one elixir to that stinging feeling of Ramsey in LA is Lawrence, who probably wouldn't be in Jacksonville if Ramsey was still here. I think Ramsey would have made a play in Minnesota last season, or against the Houston Texans or Cleveland Browns – or in one of those other close games – and the Jaguars would have won more than one game. He's that good. Lawrence, of course, plays the most premium positions and I believe he's going to be every bit as good as Ramsey. So, we've got that going for us in Jacksonville. Six games remain for Lawrence to find some sort of groove, a rhythm that will allow him to finish the season strong. It's vital that he does and that he finishes healthy so that he's not rehabbing the entire offseason and unable to take the field for organized team activities and training camp in 2022. Maybe up-tempo, run-pass-option stuff is the right call. We'll see Sunday, but they should be careful against the Rams with that college stuff.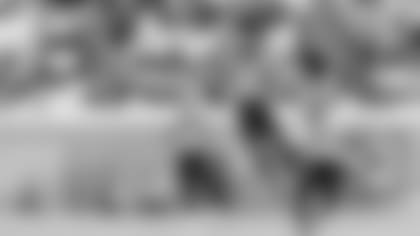 Get ready for some change. Meyer has mentioned numerous times we can look forward to more up-tempo offense Sunday. The offense has A LOT of work to do to get to it can be deemed efficient, but it did look more fluid Sunday at times against the Falcons with a hurry-up offense with run-pass options. Lawrence even joked Wednesday about being "one for one" on quarterback sneaks and we could see more in his future. Lawrence is comfortable using his legs to make plays and is getting more comfortable sliding to avoid a big hit. We can expect this offense to look a little different this week. I do not know if that is good or bad thing, but the Jaguars' coaching staff seems to be left with no choice. They must try something to get more points on the board…. So, we will see.
Honesty is kicking in. The Jaguars are two and nine on the season and have lost three consecutive games with six games remaining. Meyer was incredibly candid in his Monday press conference on the state of the team: "Pass-game identity, we're still not there. But it's how can you get there with the rotation of receivers that we have right now?" He is not wrong; it is unrealistic to think this passing game will suddenly vastly improve with the personnel on the field. Meyer was most honest this week, not making excuses but laying out issues they are facing – and the coaching staff's plan to overcome them. The plan is to get from wide receiver Laquon Treadwell, who has been playing well of late. There is nothing wrong with being honest and realistic about the roster, and I have appreciated Meyer's approach to that this week.