FOXBOROUGH, Mass. – Senior writer John Oehser, senior correspondent Brian Sexton and team reporter Ashlyn Sullivan offer quick thoughts on the Jaguars' 50-10 loss to the New England Patriots in a 2021 Week 17 game at Gillette Stadium in Foxborough, Mass., Sunday
No surprise. This overstates the obvious, but very little happened Sunday in Foxborough that wasn't expected by most Jaguars/NFL observers. The Patriots were overwhelming favorites Sunday, which would have been the case under normal circumstances and was overwhelmingly the case with multiple Jaguars defensive starters – including cornerback Shaq Griffin and defensive end Dawuane Smoot – out on the Reserve/COVID-19 list. Other defensive starters had been on the list leading to the game and were therefore unable to practice. Was that the reason for the Jaguars' loss Sunday? Of course not; this was a motivated Patriots team that would have matched up well against an undermanned Jaguars team whatever the circumstance. But do the circumstances perhaps explain how the Patriots made Sunday look so easy? How they scored methodical touchdowns on their first five possessions? That they scored on eight of their first nine possessions? How it was so strikingly uncompetitive? Almost certainly.
Little to analyze. Here's the reality: Considering the Jaguars' lineup Sunday, and considering the circumstances under which the end of this season is playing out, little is going to happen on the field that can be analyzed and used to look ahead to the Jaguars' immediate future. The Jaguars dismissed Head Coach Urban Meyer last month, and Owner Shad Khan's search for his replacement already has begun. When that is complete, we will have an idea about the direction of the franchise moving forward. With Sunday's roster slashed by injuries and COVID-19, how to we draw conclusions about the defense? How do we draw conclusions about rookie quarterback Trevor Lawrence with a makeshift core of receivers, reserve running backs and just two of five starters on the offensive line? The answer? We don't. The franchise needs a restart. Again. That's not ideal. It's not how it was supposed to be. But that's reality, and that will begin in a few weeks. Not Sunday.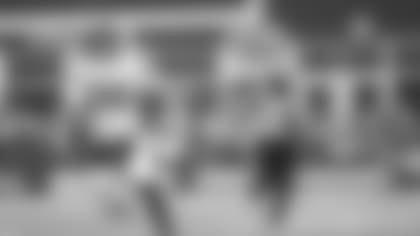 Over early in Foxboro. When running back Damien Harris crossed the goal line on the 11th play of the Patriots' first drive, 5:49 remained in the first quarter. They could have stopped the game right then and saved everyone a few hours. It marked the seventh opening drive touchdown of the season for New England, which is second only to the Kansas City Chiefs. Unfortunately for the Jaguars, it was the eighth consecutive game in which they allowed the opponent to score a touchdown on their first drive of the game. The Jaguars have lost all eight of those games dating to a loss to the Colts in Indianapolis in early November. The Jaguars have been overmatched most of this season, but this week it was even more so because their roster was depleted by COVID-19. They had no margin for error and as it turned out they made many of them in New England.
History repeats. The beating the Patriots administered on Sunday in Week 17 reminded me of a game at the old Pontiac Silverdome in December of 1995. Those Jaguars were mired in a six-game losing streak and we knew going to Detroit for a Week 16 game it would be a blowout. Jaguars starting quarterback Steve Beuerlein threw three interceptions that day and reserve Rob Johnson added a fourth, and Lions quarterback Scott Mitchell was taking a knee early in the fourth quarter after Barry Sanders and Co. scored 44 points on the expansion Jaguars. It felt eerily similar for the Jaguars after Lawrence threw his third interception Sunday – and after Patriots quarterback Mac Jones was pulled for backup Brian Hoyer early in the final period. The 50 points was the most allowed by a Jaguars team since they let the Patriots score 51 in 2015. Still, with players such as guard KC McDermott in the starting line-up – and running back Ryquell Armstead and tight end Kahle Warring, linebacker Jordan Smith and safety Bradley MacDougal in key roles – it really wasn't much of a surprise. As the buses pulled away from the Silverdome on that cold, snowy day in Detroit in 1995, the only hope for the future was Mark Brunell. Right now, the hope for the future is Lawrence.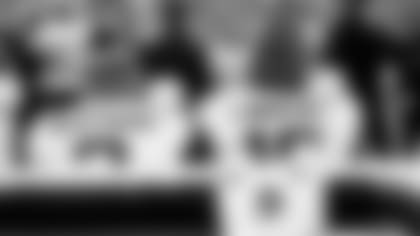 Zero surprises. This was never going to go well. Many bad factors led to this thought besides the big one – that the Jaguars entered having won only two games this season. The Jaguars had over twenty players on their COVID-19 list for this game. There were players walking in the tunnel and I truly had no idea who they were because some had just signed with the team this weekend. So … take that roster, put them on the road against a team fighting for the playoffs, and how do you think it will go? The answer: bad, which is what Sunday was. None of that makes Sunday's loss – or the season – less disappointing, but this is the way it is. No one should be surprised by what we saw in Foxborough. The Jaguars are limping to the end of the season.
The Quarterback. It's clear Lawrence is not going to be a quarterback who cares about his interception ratio. Not because he doesn't care about how he plays – or winning or losing – but because he understands he must take chances. Sunday's second interception was a really bad decision, and he has had a couple of those this season. But I am at the point where I can't possibly judge Lawrence's play considering the circumstances surrounding him this season. It was to the point Sunday that I wondered if Lawrence would play the fourth quarter. Interim Head Coach Darrell Bevell said coaches considered playing backup CJ Beathard, but said: "These are experiences that (Lawrence) needs to go through." It has been a really rough year, but Lawrence will grow from this. He has no other choice.